Tuesday, April 21, 2009
From Cirrus To Citation
JetAviva puts its clients into the left seat of light jets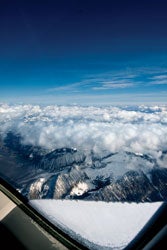 Single-pilot jet operations in mountainous terrain at a high-elevation airport flying a nonstandard traffic pattern in turbulence isn't for the faint of heart.
Our touchdown is as smooth as any flown by a high-time professional pilot. But I'm not with one. I'm with Marty Sprinzen, who at age 57, embarked on his childhood dream of becoming a jet pilot. Until three years ago, he hadn't even logged his first private pilot training flight; today, he jet-sets between homes in Los Angeles, Aspen and New York. How did he get here?
Created by Cyrus Sigari and Ben Marcus in 2006, JetAviva is an innovative company that assists pilots with every aspect of owning and flying a light jet. The team has completed over 125 light-jet transactions and is able to offer objective advice while ensuring a hassle-free experience for customers.
"Our clients typically fall under one of two categories," says Sigari. "They're either retired, self-made business owners whose lifelong ambition has been to own and operate a light jet, or they're principals of medium to large businesses who use their aircraft extensively for the betterment of their business. The aircraft they're stepping up from range from Cirrus SR22s and Cessna Corvalises to TBM 850s and King Airs."
"It doesn't take superhuman skill to fly a light jet," says Marcus. "But it does take a tremendous investment in time, money and emotion." In 2000, a merger took place between Forte, a publicly traded software development company that Sprinzen founded, and Sun Microsystems, which valued Forte at $1.2 billion. "I was just in the right place at the right time," shrugs the Cooper Union graduate.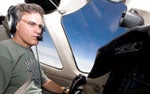 After soloing in a Cessna 172, he purchased a Cirrus SR22. "JetAviva set me up with two mentors, Craig Byrd and J. Robert Moss," says Sprinzen. "Mossy taught me how to fly a jet single-pilot in the real world. I've learned intimate details about the aircraft and its systems and the best techniques for operating my Mustang in different environments. JetAviva developed my maturity as a pilot in a way that I couldn't have done on my own."
Page 2 of 4