Tuesday, January 22, 2013
Learning To Fly: All About Priorities
There's a practical solution to every barrier in aviation
Pilot Careers: New Ideas For A Coming Shortage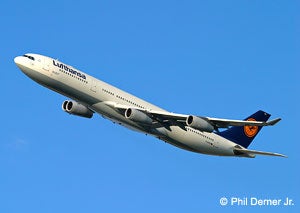 The most common question from prospective pilots is, "Are there still pilot jobs?" The answer is an unequivocal yes! Even though the media portrays a one-sided view of pilot careers (usually only discussing regional airline jobs), the truth is that the outlook for pilots has never been better.

In December of 2012, the first wave of pilots reaching the maximum FAA-mandated age of 65 began retiring. That initial trickle is expected to become a downpour of pilots who are forced to leave airline cockpits.

Some 2,000 pilots reached mandatory retirement during that first wave, and the pilot population will continue to decrease accordingly each year. AOPA estimates that 20% of ATP pilots are 60 or older, resulting in a big chunk of empty pilot seats.

With an ever-decreasing number of people wanting to become pilots, there's nobody to replace them. Aerospace giant Boeing published its respected Career Market Outlook covering the next 20 years. In it, the company forecast a need for 460,000 new pilots by 2031. For a detailed look at the situation, read "Airline Pilots: Coming up Short," in the October 2012 issue of Plane & Pilot.

What's important is what the industry is doing to relieve the shortage, and how it will affect job opportunities for pilots. The shortage that the industry is predicting will hit regional cockpits first, since regional captains will be the first ones to apply for—and get —jobs vacated by retiring pilots.

That will leave a gaping hole in regional cockpits, which will try to recruit instructors and well-qualified general aviation pilots to fill the gap. That, in turn, will deplete GA resources. It has happened before, but this time, the scale will be much larger. Boeing's projections suggest a shortage like we've never seen.

The biggest issue with recruiting new pilots is salary. It's a well-known fact that regional airline pilots start with a salary somewhere in the low $20,000-per-year range. But, as demand increases, so will salaries.

The general public probably doesn't realize that a new pilot with a major airline starts at an average salary of $43,000 per year, and by their fifth year, that salary averages $102,000. A captain on a carrier like FedEx will retire at nearly $250,000 per year. And those numbers are based on current demand. A shortage can only drive salaries upward.

Some companies, like Boeing, have launched innovative programs to address the shortage before it becomes unmanageable. Boeing is working through Jeppesen (now a unit of Boeing Flight Services) to help solve the shortage issue by starting collaborative ab initio ("from the beginning") training programs with international airlines. Boeing now operates 21 flight-training facilities in six continents.

Boeing's training programs incorporate new technologies and methods of learning that resonate with international student pilots through curriculums developed at flight schools and universities. Jeppesen provides pilot supplies, test preparation materials, e-learning courses, training syllabus guidelines, and their well-respected IFR and VFR charts as part of a customizable training solution.

Boeing then adds a Jet Bridge Program and a full-type rating for the aircraft specific to that airline, and delivers a fully-qualified and competent first officer to the airline.

In Boeing's latest program launch, they teamed with Dubai-based Emirates Aviation College, the academic wing of United Arab Emirates Airlines, to offer the first Joint Aviation Authorities (JAA)-licensed pilot training program in the UAE.

Like Boeing's ab initio programs in other countries, the 16-month curriculum includes eight months of ground and theory training in Dubai, followed by eight months of practical flight training in Lisbon, Portugal, as the first step toward earning an airline transport pilot certificate (ATP) or a commercial pilot license with single-engine and multi-engine instrument ratings. Successful cadets may also continue and earn their bachelor of science degree.

Boeing's UAE program is mirrored in Africa, Moscow, Seoul, Tokyo and others, and continues to expand as foreign demand for pilots outpaces domestic demand. "Over the next 20 years, there is a global need for hundreds of thousands of new airline pilots," says Roei Ganzarski, chief customer officer, Boeing Flight Services. "Through partnerships like this we're working to expand the pool of pilots from which airlines can select."

German air carrier Lufthansa has launched a pioneering ab initio training program unlike anything in the United States. Seeing the enormous need for pilots in the next two decades, Lufthansa is reaching out to zero-time, non-aviation students through popular German media outlets.

Recruiting 19-29 year olds with bachelor's degrees and fluency in German and English, the airline subjects applicants to four days of intensive psychological, medical, aptitude and academic screenings.

Those who make it begin a two-year flight training program that covers all aspects of aviation, and is geared very specifically to airline flying only. The program is carefully constructed to turn out a highly qualified airline pilot, nothing else.

Upon completion, the student will have amassed about 200 flight hours in an aircraft, and twice that in simulator time. Most of the flight time is in Beechcraft Bonanzas and Barons instead of the typical Cessna trainers common here in the U.S. In fact, Lufthansa's initial training is done at their facility near Phoenix, Ariz.

If the student hasn't failed any test along the way (not even once, there are no second chances in this program), he or she is assigned to an aircrew flying one of Lufthansa's jets.

The big difference with the Lufthansa program is that it is paid for entirely by the airline! However, once employed (and there is no contract), the newly minted airline pilot is expected to pay back 15% of the $100,000 training cost.

Meanwhile, the airline gets a candidate trained to their standards, their methods and their corporate philosophy. Instead of recruiting from pilots already in the industry, Lufthansa is going to the grassroots.

Here in the U.S., JetBlue has created a partnership with Jacksonville University in Florida, and regional airline, Cape Air.

Students take part in JetBlue's "Gateway" program, which includes the four-year degree at Jacksonville University, a paid internship, work as a flight instructor to build experience and hours, and hands-on flying experience with Cape Air as a regional pilot. The process takes about eight years, but yields a student fully immersed in JetBlue culture and training, much like the Lufthansa model.

Once the student completes all facets of the program, they will be fully qualified to interview for a training slot as a JetBlue first officer.

With a shortfall of nearly 100,000 pilots by 2031, manufacturers and airlines are scrambling to create ab initio programs unlike any that have come before. For all these reasons, it's a great time to consider at piloting as a career.

For more information about the Lufthansa ab initio program, read lufthansa-flight-training.com/lufthansa-pilot/in (Lufthansa ab Initio program) and boeing.com/commercial/cmo/pilot_technician_outlook.html.
Page 9 of 9