Thursday, May 1, 2008
Pilot Careers 2008
Get inside the cockpit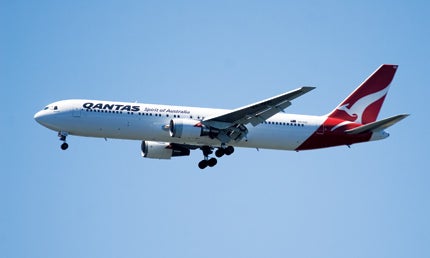 Opportunities for professional pilots are at record levels for civilian aviators. No matter what your goal, if you work hard, fly well, present yourself professionally and are flexible with schedules and work locations, chances are extremely good that you'll find a professional pilot seat waiting for you.
Airlines
It's a "wild and crazy time" in airline-pilot hiring, says Kit Darby, president and publisher of Aviation Information Resources (1-800-JETJOBS,
www.jet-jobs.com
), a provider of airline-pilot employment info and stats. Recent months showed the "best pace of hiring" in a decade, with more than 13,000 turbine pilots hired in 2007, and "every segment is booming." Many airline hiring classes are going as much as 50% empty, making this one of the best times in history to become an airline pilot.
The Majors
The major airlines are once again in hiring mode, even the so-called "legacy" carriers like United, American and Delta. According to Darby, all furloughed pilots have been rehired (or at least all of those who are still eligible and willing to return) and all airlines have announced at least modest hiring for 2008. Low-cost carriers (Southwest, JetBlue, AirTran, Frontier) continue to be profitable and hire large numbers of pilots.
Almost all new hires at major airlines (about 3,000 in 2007) have come from regional/national airlines. A few major-airline first-officer slots have been filled by graduates of ab initio training programs. Military pilots, once almost the sole fillers of airline jobs, now represent less than one-third of all new airline hires—civilian career paths provide the vast majority of major-airline pilots.
Pay and benefits among the major carriers are excellent (albeit not on par with industry records). A second officer on a major airline's smallest aircraft can expect a monthly salary range of $2,900 to $4,500 (yearly salaries average $37,500). Captains flying the largest aircraft for major airlines can average up to $178,000 yearly. Pay is also up for pilots at low-cost airlines (but down somewhat at legacy carriers); additionally, retirement programs have been restructured and appear solvent.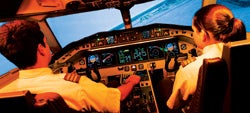 National (Regional) Carriers
"National" air carriers (sometimes called "regionals," an evolution of what used to be called "commuter" airlines) have had the most consistent and dynamic hiring for the last seven years. Now the realm of the 50- to 90-passenger regional jet (RJ), these air carriers are usually independent airlines operating under code-share agreements to provide feeder service to the larger major airlines.
The shortage of RJ pilots is so acute that some major carriers are having trouble finding enough pilots. Most national airlines have lowered their minimums to interview pilots with as little as 500 flying hours, even some as low as 250. American Eagle recently reported it was actually cutting flights off its schedule, in part because of the shortage of pilots. As you can see, opportunities abound for pilots seeking jobs. Airline managers and the FAA are scrambling to assure a consistent level of public safety with these apprentice pilots in the first-officer seat.
Why are the national carriers hiring so many pilots? When air travel diminishes, major airlines turn many routes over to code-share RJ partners. When growth resumes, the majors hire pilots from the RJ pool. Either way, lots of pilots transit the RJ ranks. Whereas national airlines used to be a stopover on the way to the majors, more and more pilots are now realizing that they're the most stable passenger-carrying jobs in the industry. With recent pay and benefit improvements for senior RJ pilots, you may decide the cockpit of a regional jet makes a good career destination.
Page 1 of 4