Tuesday, January 25, 2011
The Many Roads To Aviation
Real pilot stories show how passion and dedication equal flight-training success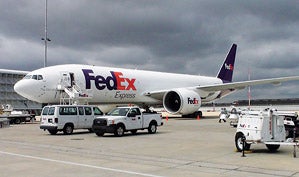 After a flight in small Piper aircraft as a high school student, Dan Ventre fell in love with aviation. A passionate flying career offered him the opportunity to fly the A-6 Intruder, Instruct in the T-2C and later fly the A-4 Skyhawk in the Marine Reserve. Today, he flies as a Boeing 777 captain for FedEx.
It was the late 1960s, and America was embroiled in the Vietnam War. Ventre was finishing Daniel Webster Junior College in New Hampshire and had earned his private pilot certificate. While looking at the different branches of the military because he was interested in flying jets, Ventre got drafted. The U.S. Marine Corps had an OCS (Officer Candidate School) program whereby a student could go into the flying program after just two years of college. Ventre dove right in. "They told me that if I survived Vietnam they would send me back to college to finish my four-year degree."
Ventre never got a chance at combat flying in Vietnam since America pulled out of the war while he was in jet flight school. After a stateside tour flying Marine Corps A-6s and instructing in T-2s, he left active duty and transitioned to the Marine Corps Reserves, where he flew another 20 years in the A-4 Skyhawk and became a squadron commander. Ventre retired from the military in 1997 as a colonel, and had already worked as a Falcon 10 Captain for a Fortune 500 Company, subsequently getting hired by FedEx in 1983. Ventre got to live in both flying worlds; "The Marine Reserve paralleled my FedEx career."
Today, Ventre is a captain and check airman for FedEx aboard the much-vaunted Boeing 777. Ventre calls the triple-seven "the absolute pinnacle of flying any transport aircraft!" Ventre's advice to those wanting to fly? "The coming opportunities will be virtually unlimited. If you have the passion—and aviation is passion—the opportunities will be there."
Taking The First Step
Flying is about passion, and the stories we present here are about people who followed their passion and learned to fly. These stories aren't remarkable, and some of the folks we've spotlighted haven't even finished their training yet. But they illustrate the many paths available to those wanting to fly and the rich experiences that await them.
Each case began with a first step: making the decision to fly. And in each story you find more of the dedication that's a key ingredient to success. I have yet to find a pilot who's not grateful for that little plastic certificate in her or his wallet that says, "I'm a pilot." The second part that's not printed, of course, is, "And adventure awaits."
After all, there's just something special about a runway. The converging lines of that mile-long strip of asphalt seem to stretch into infinity; they point nowhere and everywhere. Whether you're in a Citation jet or a fabric Piper Cub, at takeoff, the aviation world is all yours. Even after hundreds of takeoffs, it's the most exhilarating moment of any flight. But it all begins with that first step.
Page 4 of 5