Tuesday, January 27, 2009
Going The Distance
Tips for planning a long cross-country

As pilots, we're used to flight planning. Flights are usually straightforward and easy to plan, but occasionally, they involve multiple legs and traversing congested or complicated airspace. Longer flights require more-than-normal flight planning. I recently completed a 1,600-mile flight in my Garmin G1000–equipped Columbia across seven western and midwestern states and three time zones. It was apparent to me that, to do it right, longer flights entail more than just sitting longer en route and making additional fuel stops, particularly when the flight is more than 1,000 miles." />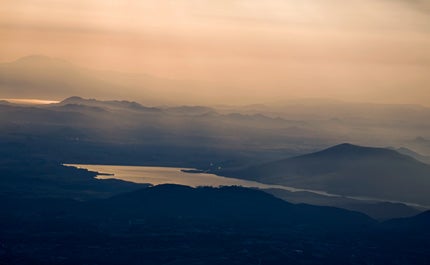 As pilots, we're used to flight planning. Flights are usually straightforward and easy to plan, but occasionally, they involve multiple legs and traversing congested or complicated airspace. Longer flights require more-than-normal flight planning. I recently completed a 1,600-mile flight in my Garmin G1000–equipped Columbia across seven western and midwestern states and three time zones. It was apparent to me that, to do it right, longer flights entail more than just sitting longer en route and making additional fuel stops, particularly when the flight is more than 1,000 miles.
Is George Healthy?
Let's begin with a simple premise. We all know that single-pilot flying, especially in IFR conditions, can be tough going: A working autopilot is a critical component to safe long-distance single-pilot flight. When you're contemplating a 9-, 10- or 11-plus-hour flight—much of which might be in IMC—having your favorite electronic copilot onboard and performing at 100% can be crucial to a comfy and safe flight. Garmin's G1000/GFC 700 is one of the best autopilots in the business.
Planning Is The Key
The first step is to plan the flight—the routing, intermediate stops and alternate airports—in case you need a Plan B. Depending upon the weather, you should even consider preplanning your route for Plan B!
Sometimes, flying slower can mean a quicker and less expensive trip. Most new-aircraft POHs provide a range of power-setting options, so it's possible to choose one that requires only one stop or even no stops. In my Columbia, operating lean of peak at 82% of rated power means that, at 16,000 feet, I can cruise at 209 KTAS using 18 gph. By reducing power to 51%, the cruise speed slows to 174 knots, the fuel consumption is reduced to 12 gph, and the range increases from 803 miles to 1,143 miles: That's an increase of 340 miles. Comparing those power settings for a 1,000-mile trip, the lower power setting would take about an hour longer, but would consume about 17 gallons less. Because of the time it takes to descend, refuel and return to altitude, the slower flight would probably take less total time.
When picking intermediate airports for refueling stops, use one of the airport information websites (such as
www.airnav.com
) to find the best fuel prices. I've recently seen almost a $3 difference in 100LL at airports located fairly close together, so if you want to be fiscally responsible, plan ahead. Often, smaller airports located near major airports will have better prices than the larger airports.
One trick to remember when picking a refueling airport is to select one that's at a higher elevation. You may spend less time descending and climbing back to altitude for the next leg. You should also keep the airport's density altitude and runway length in mind, particularly if your aircraft will be operating near the edge of its performance envelope.
Page 1 of 3