Thursday, May 1, 2008
Human Factors In Light Jet Aircraft
Are your mind and body ready?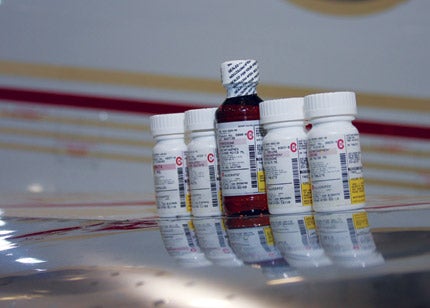 The schedule was tight. Following a day on the slopes and an evening watching the Super Bowl, the pilot was a bit tired, but still had to contend with a 45-minute drive to the airport, a snowy instrument departure and a night flight to North Las Vegas Airport. He landed at VGT after the tower had closed and arrived at the hotel around 1 a.m. No rest for the wicked, however, as wake-up calls jolted him from bed in time for 7:30 meetings and a full day of walking through exhibit hall aisles. Then, after dinner at 6:30 p.m., he flew home, touching down on home turf at 3 a.m.
This could be a typical trip for the owner-pilot of a new light jet. The lack of sleep, lack of proper diet and onset of mental fatigue is a setup for mistakes. Even little mistakes at 300 knots and 30,000 feet can add up to big trouble.
Light jets open a whole array of issues for the owner-pilot stepping up in altitude, speed and complex aircraft systems. This major jump in operational capability is available to most instrument-rated pilots with a third-class medical and a flush bank account. Owner-pilots tend to be older than 50, have aggressive personalities (read: type A) and consider their time to be very valuable.
Piloting skills can be taught in the aircraft and the simulator, but human factors change daily and need to be part of the preflight checklist. Light jets are high-performance aircraft that can be rather unforgiving, and the pilot can find trouble in a hurry if the brain and body are "not in gear."
As such, flying light jets should be approached with a professional attitude toward both piloting skills and human factors. Indeed, the basic rule for any pilot, no matter what he or she is flying, should be safety first and schedule second. As simple as that sounds, this rule is broken by GA pilots daily and is one of the reasons why airlines have a better safety record than we do.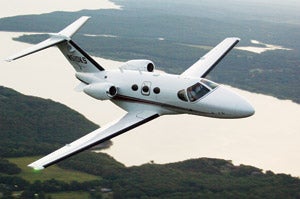 Cessna's Citation Mustang was the first VLJ to receive full type certification. Pilots should assess their physical and mental fitness to fly before taking the controls of such a high-performance aircraft.
Planning is the first step in regard to the human factors checklist. The pilot of a light jet, who generally is well established in middle age, needs to make some allowances for "maturity"! While these jets are highly capable and fast, do you really need to fly in the morning, meet for several hours and then fly home the same night? Sure, the aircraft can do it, but the fatigue and stress might be reduced with a RON (remain overnight) before the return. It may be wise to consider bringing a type-rated copilot for long flight times, providing a second set of eyes and another brain in the cockpit. Multiple takeoffs and landings can lead to the accident-producing factors of stress and fatigue.
Another step before every flight should be personal medical assessment. Are you fit to fly? How's your fatigue level? What's your nutritional status? How's your hydration? I know several pilots who shy away from hydration prior to and during flights because they don't want to use their Travel Johns during the flight! Due to its low ambient humidity, air in a pressurized cabin is very dehydrating. You lose fluids with each breath and from every pore in your skin. Combining that with the decision not to rehydrate is a perfect storm for light-headedness, headaches, intolerance to turbulence and poor judgment.
Page 1 of 2