Friday, July 1, 2005
Moving On Up
Advanced training is the easiest way to become a better pilot

Is there life after the check ride? The obvious answer is a re-sounding yes, there is definitely life after the check ride. Before the check ride, you're a student; after it, you're a pilot and the world is open to you.
" />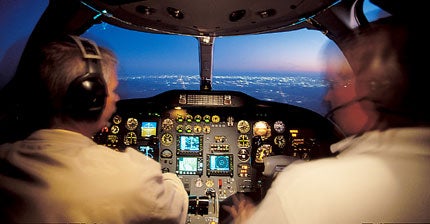 Is there life after the check ride? The obvious answer is a resounding yes, there is definitely life after the check ride. Before the check ride, you're a student; after it, you're a pilot and the world is open to you.
There are several distinct paths you could choose for your post-check ride career, but in all probability, you'll pick and choose from each and combine them to build the kind of aviation life that suits you best. The scenarios include:
1.
You're content with your private-pilot license (PPL); you'll seek new and unusual things to do with it.
2.
You continue your aviation education by adding more ratings and endorsements.
Don't Settle
The private-pilot license is a big deal all in itself, and for lots of people, that's all they need to enjoy the rest of their aviation life. Without adding another single thing to the PPL, no endorsements, no nothin', you're free to wander at will anywhere and in any way you like. Think how much that frees you up.
You do have some big questions to answer, however. For instance, do you rent or buy? Quite often, this becomes a question of lifestyle and goals more than finances, although the money aspects can't be ignored.
Something else that can't be ignored is that unless you add at least a few endorsements and ratings, you may find yourself getting bored. Let's face it—you can only buy so many $100 hamburgers. Without adding at least a few endorsements, high-performance, for instance, you'll be limited in what kinds of airplanes you can fly. For that reason, the sameness may begin to get to you. The good news is that you don't have to go far in aviation to find something new that will rekindle the spark.
Page 1 of 4