Monday, October 1, 2007
Myth Bustin'
Exploring 20 aviation myths

Right up front I should post a very clear caveat: Myths within any technological field almost always have a grain of, if not truth, at least enough fact that they have some ardent supporters who swear by them. (They "know" it's true and can prove it because a friend of an uncle knew someone who had it happen to a cousin.)" />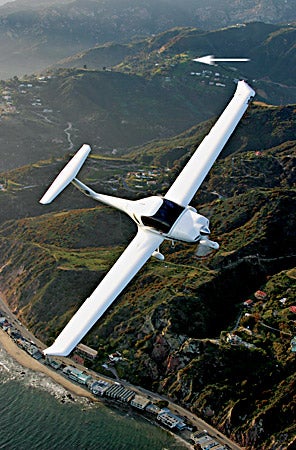 Right up front I should post a very clear caveat: Myths within any technological field almost always have a grain of, if not truth, at least enough fact that they have some ardent supporters who swear by them. (They "know" it's true and can prove it because a friend of an uncle knew someone who had it happen to a cousin.)
Complicating the discussion even further, some so-called myths aren't actually myths: They're differences of opinion. This means some of you are going to read the following and immediately shout "Aha!" before firing up the e-mail machine. That's cool. Bring it on. There's nothing we like more than a little reader interaction.

Myth 1
If you make a sudden turn from upwind to downwind, the airplane can stall.
The theory is that if you suddenly turn from a headwind to a tailwind, the airplane will see a reduction of airspeed and there's the possibility it will fall from the sky and smite the ground. Unfortunately, this subject will never die, nor will it ever be conclusively proved or disproved to the satisfaction of all concerned.
There are two distinct schools of thought on the matter: One says it's pure bunk because the airplane is like a canoe in a moving stream, and it doesn't change speed (airspeed) in relation to the water, only in relation to the river bank (groundspeed). However, there's a very verbal school led by crop dusters, among others, that says, if you're low and make a tight turn from headwind to tailwind, the inside wing (which is lower than the outside wing) will experience a shear effect because of the horizontal wind gradient: At ground level, the wind is zero, but it builds up to the measured velocity at some height, possibly as high as 100 feet. So, if the airplane is in a steeply banked turn, the airspeed on the two wings is different during the turn to downwind and there's no "canoe effect" because the airplane can't accelerate quickly enough to balance out the difference. Is this true? This one we can't answer because only those who operate in the specified environment can report their findings. So, the myth is neither busted, nor verified.
Page 1 of 5