Wednesday, June 1, 2005
The Stigma Of Mayday
As reluctant as we all can be to declare an emergency, there are times when nothing else makes sense

Face it, no one likes to admit mistakes. Probably because of the Superman syndrome, pilots are especially reluctant to acknowledge errors to authority figures. Aviators are even more reticent to confess to dangerous mistakes if they have passengers on board.
" />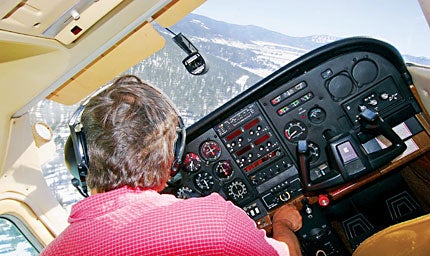 Face it, no one likes to admit mistakes. Probably because of the Superman syndrome, pilots are especially reluctant to acknowledge errors to authority figures. Aviators are even more reticent to confess to dangerous mistakes if they have passengers on board.
Mayday myths are many. Some pilots believe there's a secret government agency that will triangulate any transmission you make on 121.5, track you down and arrest you if your emergency doesn't fit special parameters. Others feel any emergency declaration is an automatic admission of guilt and, therefore, a one-way ticket to a FAR violation. Still others think the government will bill you for all emergency services.
Wrong on all counts. The universal emergency frequency, 121.5 MHz, definitely isn't for frivolous use, but it's specifically earmarked for anything you deem an emergency. Don't worry about what anyone else might think. Chances are you'll be moved to another frequency as soon as you establish contact anyway, so you probably won't be on 121.5 for long.
Errors in judgment and even minor, inadvertent
FAR
violations usually are overlooked unless you recklessly put yourself, your passengers or other people at risk. Technically, the FAA absolves pilots of responsibility in emergency situations with
FAR
91.3(b): "The pilot in command may deviate from any rule of [Part 91] to the extent required to meet [the] emergency." That's not the get-out-of-jail-free clause it sounds like, but it does excuse
FAR
violations when they're necessary to save the aircraft and passengers. If there's paperwork to be done, the FAA most often does it. They may sometimes request a report on how your emergency developed, but that's usually the end of it.
Page 1 of 5