Tuesday, October 21, 2008
True Confessions
NASA reports are good for your certificate, as well as the air safety system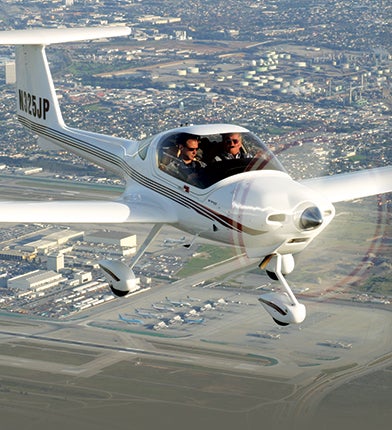 If aviation in the United States was a religion, its confessional would be the Aviation Safety Reporting System (ASRS). Pilots, air traffic controllers and other people involved in aviation are encouraged to send reports to ASRS when they're involved in, or observe, a situation in which aviation safety might have been compromised. These reports are often called NASA reports because they're submitted to the National Aeronautics and Space Administration.
ASRS is a voluntary, confidential and nonpunitive incident-reporting system funded by the FAA and administered by NASA. It was created shortly after the crash of TWA Flight 514 into a Virginia mountain on December 1, 1974. The TWA flight crew misunderstood an ATC clearance and descended too soon on an approach into Washington Dulles International Airport. Six weeks earlier, a United Airlines flight crew had experienced an identical misunderstanding and narrowly missed hitting the same mountain. The United crew realized their mistake after landing and reported it to their company, but because a national incident-reporting system didn't exist, the TWA pilots weren't aware of the danger.
Today, according to the ASRS website (
asrs.arc.nasa.gov
), "The ASRS acts on the information these reports contain. It identifies system deficiencies and issues, alerting messages to persons in a position to correct them." Reports or information filed with ASRS can't be used in enforcement actions unless the information concerns accidents (instead of "incidents"), criminal offenses (such as hijacking, bomb threats and drug running) or a lack of qualification or competence.
As defined in 49
CFR
830.2, an "aircraft accident" is an occurrence associated with the operation of an aircraft in which any person suffers death or serious injury, or in which the aircraft receives "substantial damage." An "incident" is an occurrence other than an accident that affects or could affect aircraft operations safety. Events excluded from the definition of "substantial damage" that may qualify as "incidents" suitable for ASRS reports include the failure of one engine, bent fairings or cowlings, ground damage to propeller blades, and damage to landing gear, wheels, tires, flaps, brakes or wingtips.
ASRS maintains online database report sets on topics of interest to the aviation community. These include altitude deviations, bird strikes, icing incidents, fuel-management issues, weather encounters, nontowered-airport incidents, penetration of prohibited airspace, pilot/controller communications and runway incursions.
As a result of aircraft-separation incidents caused by misunderstood altitude clearances, controllers have recently been instructed to get altitude readbacks from pilots, who were previously permitted to simply acknowledge altitude clearances with responses such as "wilco," "roger" and "affirmative." This new requirement is directed at controllers, but is likely an indication that pilots also need to pay closer attention to altitude clearances.
Generally, if an alleged violation wasn't deliberate, the pilot hasn't had an adjudicated violation in five years and a report was submitted within 10 days of the event, then filing an ASRS report is considered to be "indicative of a constructive attitude." That is, a civil penalty or certificate suspension won't be imposed if the FAA later determines a violation occurred based upon information from another source.
Forms can be downloaded online, and reports can be filed electronically or by mail to ASRS. People filing reports are given a verification code for online filings, and the identification strip from paper filings is returned with a time-and-date stamp as proof that the report was filed. ASRS removes identifying data before entering the reports into a database available to researchers and the public. Of the 45,603 reports filed with ASRS in 2007, 10,531 were GA reports.
Page 1 of 2