Tuesday, January 1, 2008
VMC Vs. VFR
What's technically legal isn't necessarily safe

In basic flight training, student pilots memorize the cloud clearance and visibility criteria for operation under visual flight rules and instrument flight rules (VFR and IFR). Flight schools and instructors drill into students the cloud clearance and visibility requirements for VFR operations in various categories of airspace, all the while neglecting to mention that none of this has much to do with the ability to keep an airplane upright during periods of restricted visibility and/or lack of terrain definition." />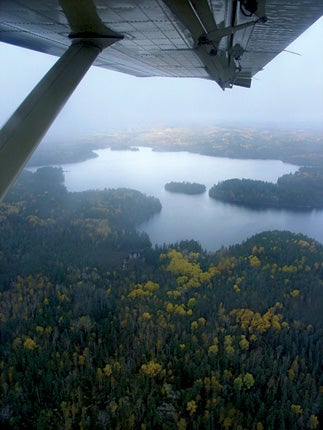 In basic flight training, student pilots memorize the cloud clearance and visibility criteria for operation under visual flight rules and instrument flight rules (VFR and IFR). Flight schools and instructors drill into students the cloud clearance and visibility requirements for VFR operations in various categories of airspace, all the while neglecting to mention that none of this has much to do with the ability to keep an airplane upright during periods of restricted visibility and/or lack of terrain definition.
As a matter of fact, aside from concerns about FAA violations, what pilots should really care about is whether they have sufficient visual references to keep an airplane right-side up and navigate visually. Those are the things that keep us alive in VFR flight, and in comparison, an FAA violation is no big deal. The conditions I'm describing are VMC, or visual meteorological conditions, as compared to VFR.
It's essential that pilots understand the operational difference between VFR and VMC. VFRs are precisely what the name implies: a set of visibility and cloud-clearance standards that dictate the type of flight operation (VFR or IFR) that a pilot may legally conduct.
VMC, on the other hand, refers to conditions that permit a pilot to maintain visual reference with a horizon and provide enough visual references by which he or she can navigate. Pilots should clearly understand what constitutes VMC and commit to a strategic 180-degree turn in the event that they're no longer able to navigate with visual references. Another alternative is a fast and effective transition to instrument flight upon entry into instrument meteorological conditions (IMC), even though the visibility and cloud-clearance requirements meet the basic VFR standards.
Unfortunately, as the NTSB database illustrates, pilots don't do a very good job of making these transitions in real life. Having operated in IMC but under VFR on several occasions, I can testify that it's a difficult transition to make.
Confused yet? Let me provide a couple of examples of what I refer to as "PVFR."
Page 1 of 5