Tuesday, May 20, 2008
Wings In The Wilderness
Flying safely in the backcountry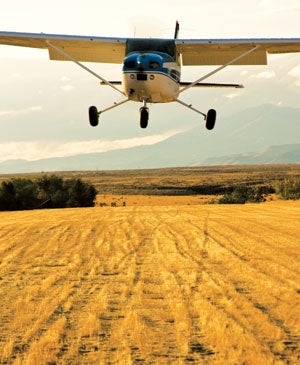 The runway lights are still on at Friedman Memorial Airport (SUN) in Hailey, Idaho, as the Cessna 182 levitates off the pavement, the pink glow of dawn just spilling over the ridgeline of the Wood River Valley. The harsh, pitted lava plain of the Craters of the Moon lay behind us, and ahead, another day of exploring Idaho's backcountry and its challenging airstrips. Guiding us is the man who literally wrote the book on the subject: Galen Hanselman, author of Fly Idaho!, Air Baja!, Fly the Big Sky! (Montana) and the new two-volume Fly Utah! Hanselman's books are the ultimate pilot's guides to the backcountry, providing essential information on the airstrips and airport environment. Yet, they're also elegant, miniature coffee-table books that brim with beautiful photography and pithy text covering history, local lore and practical information on what to do and where to go at each location.

The C-182 and the terrain are maintaining equal rates of climb. Ketchum, Sun Valley and civilization fall behind as we sail just over Galena Summit at the head of the valley. Hanselman points the nose down and dives into the wilderness beyond.

Burly, hale and hearty, Hanselman appears to have been born into the role of backcountry pilot. But he's a flatlander from Ohio who didn't start flying until his late 20s—his first lesson was in Hailey—and didn't start his backcountry exploits for another decade. It was only after he sold his security company—he used to ferry his technicians around the state to install and service security systems—that he had the freedom to do what he wanted, and he decided that meant flying. The interest in backcountry flying came later.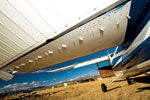 "There was a Super Cub pilot, Ben Hurtig, who talked about salmon fishing in the backcountry and all these wonderful airstrips that didn't show up on any of the charts," Hanselman explains. "I was all ears. Then I heard him talking to another fellow about homemade huckleberry pie at Sulphur Creek Ranch. Well, I like huckleberries. So I decided one morning, 'I'm going to go up there and have me a piece of huckleberry pie.'"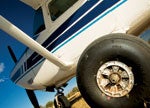 The airstrip at Sulphur Creek Ranch (www.sulphurcreekranch.com), with an elevation of more than 5,800 feet, is at the bottom of a deep bowl. Hanselman, flying a recently acquired C-182, was caught by surprise when it came into view.

"I said, 'Holy moley! I'm at 9,500 feet, and it's way, way down there!' So I spiraled down and finally touched down, but there was only about 500 feet of runway left and a wall of trees at the end. I stood on the brakes as hard as I could, trying to get her slowed down. I just made it and pulled off the end of runway. My knees were shaking. I finally got myself out of there and figured 'I better get some instruction,'" he remembers.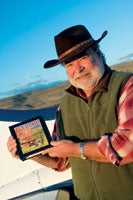 Hanselman honed his technique by seeking flight instructors around the region who were known for their backcountry skills. "It helped tremendously, and I was also getting more experience in my 182, so I became a much better pilot," Hanselman relates. "Everybody says you become better by getting an instrument rating, but I think you get better by flying the backcountry. You've got to do it right every time."

For example, we landed at Soldier Bar later that morning; it's a bumpy 1,650-foot strip at a 4,190-foot elevation, and it offers no go-arounds. Once you line up on final, you're committed to landing. There's also a sharp dogleg in the strip. On the way out, Hanselman worked the throttle on the takeoff roll so we could negotiate the dogleg before going to full power. "You'll be airborne in a short distance," he says, as if narrating a how-to video. "If not, when you hit the cliff at the end, you will be."
Page 1 of 3
Labels:
Bush Planes
,
Decision Making
,
Features
,
Flight Hazards
,
Flying Skills
,
Journeys
,
Learning Center
,
People and Places
,
Pilot Skills
,
Safety
,
Travel
,
Backcountry Flying