Tuesday, September 16, 2008
Air Show Roundup: Oshkosh!
Despite concern over fuel prices and the economy, more than 10,000 aircraft and 540,000 people attended EAA AirVenture 2008 in Oshkosh, Wis., between July 28 and August 3. Here's a look at some of the event's most exciting aircraft.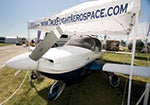 7
7
On display was the new four-place Grumman Tiger from True Flight Aerospace, which acquired the rights to the original Grumman designs and will manufacture and sell the AG-5B Tiger. The 180 hp aircraft has the ability to fly at 160 mph and features extensive upgrades, including a Garmin G1000 glass cockpit.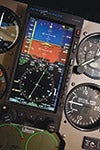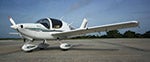 8
8
Liberty Aerospace announced updates to its advanced XL2 Vanguard Edition, including new decal designs and additional interior options. The Vanguard Edition is the latest model of the FADEC-equipped, two-seat, training and touring aircraft. It comes with an enhanced gross weight, optional toe brakes, WAAS-enabled Garmin GPS, a terrain database from Jeppesen, entry steps and Aspen Avionics (inset).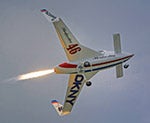 9
- EAA photo by Craig VanderKolk
9
Oshkosh was the site for the first exhibition of the new Rocket Racing League, featuring rocket-powered aircraft. The demo racer flew a "raceway in the sky" using in-panel and 3D helmet displays. Pending FAA approval, the AirVenture exhibition races are the first of four RRL exhibitions scheduled in late summer and fall throughout the country.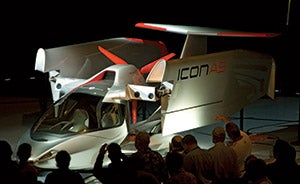 10
- Photo by Jim Lawrence

10
The Icon A5 made its public debut at an unveiling ceremony in Oshkosh. The two-seat sportplane has an amphibious design with retractable landing gear for flying off land and water. Folding wings allow the plane to be towed on the road with a custom trailer. The prototype made its first flight test on July 9 in California.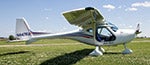 11
- EAA photo by Bonnie Kratz
11
Remos Aircraft unveiled its new Remos GX LSA at Oshkosh. Among the changes made over its predecessor, the G-3, are a new wing, fuselage adjustments, an expanded cargo area, a ground-adjustable Sensenich propeller and night VFR certification.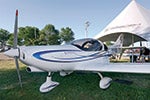 12
12
Gobosh Aviation's newest addition to its product line, the all-composite, low-wing 800XP. The LSA boasts a composite design and a high-performance laminar-flow wing. "XP" signifies that the 800 is a glass-cockpit-equipped aircraft. The aircraft also features a ballistic parachute system.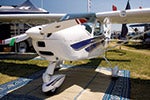 13
13
The high-wing Tecnam Eaglet LSA offers a 46-inch-wide cabin with bubble doors. Visability is enhanced with a wraparound windscreen and large rear windows. Unlike other LSA from Tecnam, this model features toe brakes instead of hand brakes.
Page 2 of 3