Wednesday, November 1, 2006
Cavanaugh's Flight Through Time
What started as a private hobby has grown into a serious collection

Jim Cavanaugh has a habit of starting small and building big. An integral part of his formula is his desire to share his passions with others so that, in the end, everyone wins." />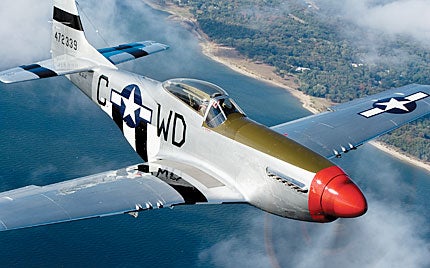 Jim Cavanaugh has a habit of starting small and building big. An integral part of his formula is his desire to share his passions with others so that, in the end, everyone wins.
Whether dealing with business or airplanes, he has a flair for doing things right. Indeed, Jim's business, Jani-King, has been ranked number one in its industry for 15 of the past 17 years. Then, of course, there's the Cavanaugh Flight Museum—which he founded—featuring historic aircraft, including a peerless collection of warbirds.
A little background is in order. Jim's father was an Air Force mechanic who worked on Fairchild PT-19s during World War II; following the war, he worked on DC-3s for the FAA in Oklahoma City. Growing up with an aviating father, Jim was predisposed to become involved in airplanes himself. In fact, father and son constructed both a Pitts S-1S biplane and a Christen Eagle together. Like so many of us, however, Jim was diverted from the path to aviation by more "normal" pursuits, such as college, work and family.
In 1968, when most college students were protesting their hearts and minds out, Jim was working nights as a hotel accountant. Realizing that janitorial service was a sector that would be required regardless of economic upswings or downswings, Jim began making contracts for janitorial service by day. At night, he'd provide service for his clients with the help of fellow students. Within a year, Jim had established Jani-King and, thus, entered into commercial cleaning services in a big way.
Large companies, such as McDonald's, were just starting to franchise as a means of rapidly expanding their businesses, and Jim Cavanaugh jumped on the bandwagon. But, true to form, Jim did it in a slightly different way. Instead of just selling the name, training the franchisee and then leaving him or her to carry on the work, Jim developed the franchise unit and offered the franchisee an initial customer base. The technique jumpstarted business owners, getting them off to a profitable start.
Page 1 of 4