Sunday, May 1, 2005
Escorted Adventures
Taking full advantage of being a pilot in Central America

Bob and Jill Blettner flew from Wisconsin down to Key West, Fla., in their Cessna Centurion to meet Thierry Pouille for the first time. Jimmy and Diane Jones came from Georgia in their C-206. Don and Arlene Stoppe flew their Seneca from New Hampshire. Philippe Harsch arrived from Paris, and Marc Cotte from Johannesburg, South Africa. All came for a single reason: to join in a fast-growing activity in general aviation—escorted adventures with Thierry Pouille and his company, Air Journey." />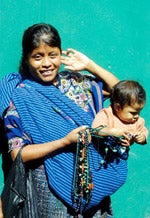 "I've been trying to go on one of Thierry's trips for a long time now," smiles Bob as he and his wife, Jill, leave to pack the last few items into their 210. "I took a look at his Website and I thought, Fantastic! Now I don't have to worry about figuring everything out!" Bob had flown into Belize several times on his own, but despite his fascination with seeing more of Central America, the ordeal of multiple border crossings, customs, air-traffic-control issues, etc., made him hesitate to go on such an excursion—until he heard about Air Journey. "Pilots who don't know about Thierry are missing out!" he says honestly.
Don had planned a family expedition to Alaska, but confessed it was a hassle to do it all by himself. "It took nearly a year. I ordered every video, read everything I could. On this trip, I feel like I'm cheating. Thierry does everything!"
As a general rule, Air Journey trips move at a leisurely pace. The group stops at each destination for two or three days, allowing plenty of time to sightsee, fish, hike, take canopy tours, ride bicycles or ATVs, or go sailing or snorkeling. "I also think it's important to shop in some of these places," says Jill as she smiles at Diane, who already started a collection of local crafts and bags of coffee beans to bring home.
To maintain a vacation-like cadence between the destinations, Thierry promises no early-morning departures. No one complained about the single exception when the group rose early enough to climb the ruins of a Mayan pyramid in Tikal, Guatemala, to watch the sun rise out of the jungle mist.
The destinations are right out of a storybook. A luxury hotel in the middle of the 500-year-old city of Antigua, Guatemala. A private villa and swimming pool—one for each couple—just fifty yards from the nearly 80-degree ocean at Tamarindo, Costa Rica. In Panama, Thierry arranged for the group to stay on the private island in the archipelago Las Perlas, each with a thatched bungalow filled with sounds of the surf and the occasional interruption for a visiting toucan. For those who wanted to take relaxation to an art form, Thierry flew in a masseuse from the mainland.
Of course, these kinds of adventures don't just happen. After plenty of research, long-distance phone conversations and countless e-mails, Thierry flies his BE55 Baron on a dry run of every trip before he offers it to anyone else. That way, nothing is left to chance, and even the tiniest details are caught.
"Today, our route will cross two active volcanoes," he tells the group during another preflight briefing. "Make sure you pass upwind of them. The tiny dust can play hell with your vacuum system," advises Thierry.
Page 2 of 4