Tuesday, January 1, 2008
Is General Aviation Losing The Popularity Contest?
With user fees looming on the horizon, student-pilot numbers dwindling and airlines experiencing pilot shortages, what can be done to reinvigorate general aviation?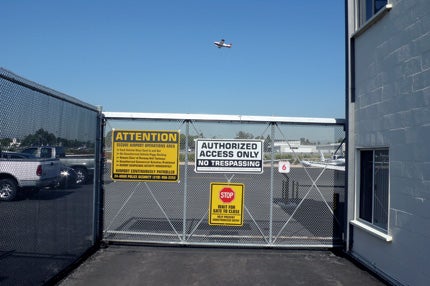 You remember, don't you, when you first fell in love with aviation? Perhaps it was a warm, sunny day with a jeweled, blue morning sky beckoning you to the airport on your trusty Schwinn Sting-Ray bicycle. Maybe you crouched in the tall, brown grass by the run-up area, the stiff propeller wash blowing your hair. You blocked the sun with your hand and gazed up in wonder. Maybe a kind pilot saw you there, shook his head with a knowing smile and opened his airplane's door for you while adjusting his Ray-Bans. Maybe that day you fell in love with flying and never looked back.
Aviation, however, has undergone a drastic change in the last decade. You won't see any kids or bikes anywhere near run-up areas anymore. Neighborhoods have encroached on our local airports, and few residents, if any, appreciate the airplanes buzzing over their manicured lawns. Most pilots would be afraid of offering some random kid a ride in their airplane and, anyway, kids are too busy with their iPhones and Internet socializing to care about those tired airplanes creaking in the wind at the local field.
General aviation, and our place in it as pilots, is in trouble, and we're waging the greatest battle aviation has known since Orville and Wilbur stepped out that fateful morning at Kitty Hawk. Airline travel is predicted to double by 2020, but general aviators are threatened with user fees, and fuel, insurance and maintenance costs are soaring. With general aviation serving as the main feeder of pilots to the airlines, we face a real crisis. What can we do to save general aviation?
We seem to always look elsewhere for the answer. "The FAA needs to create programs to reinvigorate general aviation," says one pilot. "AOPA should go on the road with multimedia presentations showing people why general aviation is vital," suggests another. The problem is, the FAA won't fix it. They can't. Neither can AOPA, EAA or any other alphabet organization.
To quote Bob Dylan, "The answer my friend, is blowin' in the wind," and it is. The one who will save aviation is you.
Page 1 of 4