March 1, 2006
Learn To Fly: Happy Birthday, Kristin!
A young girl from Arkansas celebrates in a special way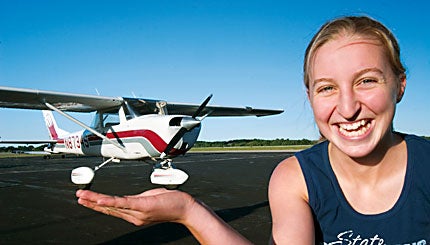 The sun was not up yet, but Kristin and her father were. She was already busy preflighting the family's Cessna 152 for a flight from their home in Sea Ridge, Ark., all the way across the state to Jonesboro, Ark. A dozen hours, two oral exams and two check rides later, Kristin would be back home with two new ratings in her hand—a private-pilot license and an instrument-pilot rating she earned that day. Not a bad present on your 17th birthday.