June 7, 2011
How Well Do You Know Your Airliners?
Aviation enthusiasts worth their salt should be able to tell an Airbus from a Boeing. Here are some telltale signs to help you distinguish.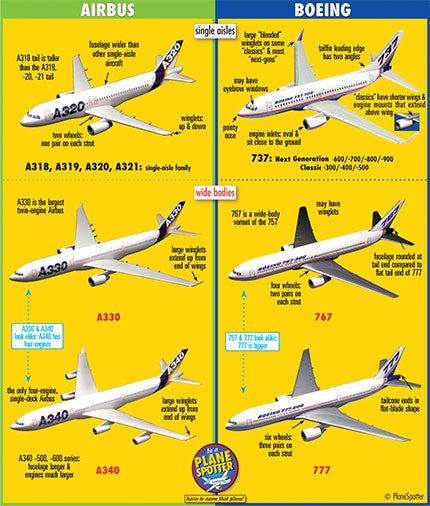 Determining aircraft types isn't as easy as it used to be, when seeing a hump on the front meant it was a 747, and three tail-mounted engines indicated you were in for a noisy 727 departure.