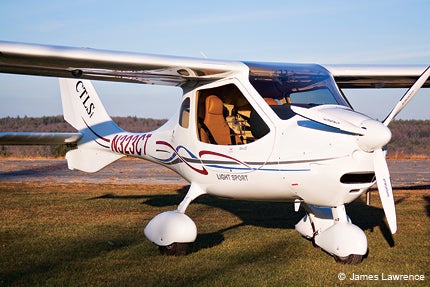 The list of 131 ASTM-certified light-sport aircraft ranges from high- and low-wing composites to all-electric two-seaters. Above: Flight Design CTLSi
The economy is resurgent, and light sport has weathered the storm. Here's our cherry-picked proof: a survey of an LSA market—the most diverse in general aviation history—that's truly astonishing in its variety.
First, some exciting new developments: an in-production single-seat electric-powered LSA; a taildragger-style STOL; an unbelievably faithful 70% P51 Mustang replica and a new low-wing beauty from a veteran Italian manufacturer.
The current list of ASTM-certified aircraft stands at 131. By the time you read this, it may well have grown! Such is the dynamic force of nature that is light-sport aircraft.
So far this year, several distributors say The Coin is flowing back into the LSA marketplace. Established and newbie companies alike report the strongest sales figures in years.
LSA is the recreational sector with something for everyone, whether local hamburger hopping, engine-off soaring in a sailplane-shaped motorglider, blasting out of a body of water in an amphib or float plane, or cruising cross-country at 120 knots.
You can get aftermarket, auto-style air-conditioning now, and advancements in non-certified, top-quality, affordable light-sport digital avionics continue to dazzle all of us.
We still hear gloom and doom about aviation's decline, too-high LSA prices and more. We say, meh. The LSA adventure offers such a cornucopia of great flying adventure, we suggest you do whatever it takes to join the fun, whether you lease, rent or buy with partners: Recreational flight's future looks bright and strong.
New Kids On The Ramp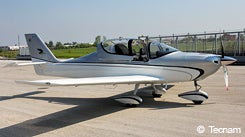 Tecnam Astore
Tecnam Astore
www.tecnam.net
Leading off is the lovely Astore from longtime Italian producer Tecnam. This sleek low-winger is already in production and will make its U.S. debut at Oshkosh to celebrate the company's 65th anniversary (the very first Tecnam was also dubbed "Astore"). It spreads the same wing as the company's Sierra and Bravo models, but otherwise has a completely new airframe of monocoque construction with aluminum sheet over steel tubing. Spacious inside (46.5 inches wide), beautifully appointed, and it comes standard with a mounted iPad mini. Price: $135,900.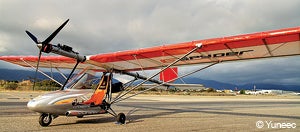 Yuneec eSpyder
Yuneec eSpyder
http://yuneeccouk.site.securepod.com
In 2009, Yuneec International of China wowed us all with the e-430, a graceful all-composite electric two-seat LSA prototype. Then personal and technical setbacks brought Yuneec into 2013 with no production electric—until last April's AERO event in Germany, where the company debuted its eSpyder electric.
The eSpyder, a reworked Flightstar ultralight from the 1980s, is a handsome revisioning indeed. Flight Design USA's Tom Peghiny, producer of the Flightstar for many years, sold the design to Yuneec but continued helping with development. He believes eSpyder, which just completed Germany's rigorous DULV aviation standard, is the world's first certified electric.
It's powered by a 27 kWh motor, (equivalent to a 34 hp gas engine) and two 70-pound batteries, and has up to a one-hour duration, with reserve for a go-around or an additional 20 minutes of air time. Price (S-LSA): estimated at $40,000. E-LSA version will cost less.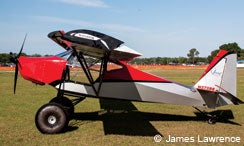 Jus SuperSTOL
Just SuperSTOL
www.justaircraft.com
My recent flight report extolled the virtues of the Just Aircraft SuperSTOL, a classic doped fabric/chrome moly steel frame taildragger with automatically deploying full-span two-segment leading-edge slats, 15-25-40-degree barn door flaps, Rotax 912 power and truly macho hydraulic shock-absorbing main gear struts. A whole lot of people went nuts about this airplane at Sun 'n Fun. Currently a low-cost kit ($36,650 before engine and avionics), with S-LSA certification underway. Just also makes the popular Highlander on which the SuperSTOL is based. Base price (kit): $36,650. S-LSA price to be announced.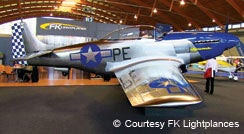 FK51 Mustang
FK51 Mustang
www.fk-lightplanes.com
Though it won't hit the U.S. market until 2014, this stunning 70% scale version of that most revered of all WWII fighters, the P-51, is a stone-dead showstopper. Of all-composite carbon-fiber/honeycomb construction, the surface finish nonetheless replicates with breathtaking fidelity the metal skin of the original Mustang! The European version has retractable gear and a 200 hp motor. The U.S. edition (either S-LSA or Experimental Amateur Built) will have fixed gear and prop, and Rotax 912 or 914 power. The FK51 is yet another stellar creation from master German designer Peter Funk. Price: $130,000 (estimated).
---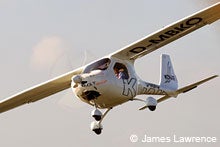 SC07 B.O.T Speed Cruiser
SC07 B.O.T. Speed Cruiser
www.renegadelightsport.com
The latest LSA to receive ASTM certification (#131), this Polish-designed, German-built, mostly carbon-fiber composite high-winger has a couple features most LSA don't have: it's own custom-built power plant and paraplegic controls for pilots in the Wounded Warrior flight program. The D-Motor is a flathead four-cylinder liquid-cooled direct drive plant rated at 95 hp and weighs just 125 pounds. It delivers a 115-knot cruise, 650 nm range and 390-foot takeoff roll. Cabin width is 48 inches, and seats are adjustable. Price: $129,000.
Carbon Lil Rascal
www.renegadelightsport.com
Can you say "Pitts biplane?" Also new to the U.S. is the LSA-compliant Lil Rascal LS1 (single-seat) and LS2 (two-seat), LSA versions of the famed Pitts stunters. Both models will be powered by the fuel-injected electronic-ignition Lycoming AE-IO-233 LSA engine. The all-U.S. built fully aerobatic birds will make weight to the LSA spec by virtue of fabric covering over a carbon-fiber airframe. The LS1 is spec'd at 650 pounds empty weight. Both models will be certified as S-LSA. Price: $125,000.
LSA's Leader Board And Movers/Shakers
Now for our market leaders: the top 20 LSA for 2012, as compiled by Jan Fridrich for www.bydanjohnson.com. These rankings reflect FAA registrations, not claimed sales, through the end of 2012. They don't tell the complete story, but do give us verifiable trends.
The top 20 list comprises 86.6% of all S-LSA sold in the U.S. since April 2005. In 2012, 259 aircraft were registered, with all but 44 chalked up by just 10 companies. Noteworthy: Phoenix Air, which registered 10 aircraft—the company is now rolling out a new Phoenix motorglider every 18 days—and Pipistrel, which registered 7 Virus SW (Short Wing) aircraft…and that was before the U.S. debut of the ALPHA Trainer.
I've also included companies like Pipistrel that haven't cracked the Top 20 as of yet but show promise with strong sales and growing reputation for top-tier build and performance quality.
Flight Design
www.flightdesignusa.com
Numero Uno Flight Design has led the pack since day one and now lists 351 registered aircraft from its CT line, for 14.2% of the entire market. The company had a strong year with 11 registrations. CTLSi (with the fuel-injected Rotax 912iS engine) are selling well, and the CTLS, MC and CTLS-Club models continue in the popular lineup. The company's four-seat C4 project has slowed down its planned U.S. certification schedule to take advantage of anticipated streamlining of the Part 23 process by FAA, so deliveries could slide into 2015. Prices: $156,500 (CTLSi); $143,800 (CTLS); $136,860 (CTLS-Club); $114,627 (MC).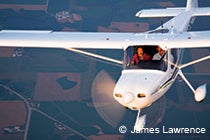 Cessna Skycatcher
Cessna Aircraft
www.cessna.com
Cessna registered 94 C-162 Skycatchers in 2012. The former S-LSA is now a Primary Aircraft, the first such in 20 years. The switch allows it to be sold in Europe once it meets certification standards and allows a higher gross weight here: The S-LSA version was hamstrung by low payload. Sport pilots can still fly it, but must stick with the limitations of the license (no night flying, 10,000 feet max altitude etc.). Price: $149,900.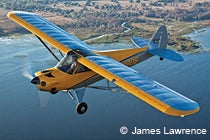 CubCrafters Carbon Cub
CubCrafters
www.cubcrafters.com
Cubcrafters notched another strong year, registering 48 aircraft (and reporting 52 sales) by year's end, to solidly hold third place and lifting it to second strongest performer for 2012. The immaculate Carbon Cub SS—with its proprietary CC340, 180 hp engine—and Sport Cub S2 continue strong in the 2013 market. Top- quality construction and finish along with pure "wow" takeoff performance from that 180 hp mill help explain its success. Price: $172,990 (Carbon Cub SS); $134,950 (Sport Cub S2).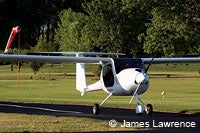 Pipistrel Virus
Pipistrel
www.pipistrel-usa.com
The company's S-LSA Alpha Trainer debuted a year ago and has sold well. The Slovenian company also markets several world-class, all-composite, super-efficient aircraft, including the Virus and Virus SW cruisers, Sinus motorglider and self-launching Taurus two-seat side-by-side glider (all-electric or gas powered).
Like Flight Design, Pipistrel has a four-seat GA airplane coming: Panthera, a super-sleek entry that's already maidened and will be offered with three power packages: traditional gas, hybrid gas/electric…and all electric!
Pipistrel has delivered more than 1,000 aircraft worldwide. All Virus and Sinus models can be had as 51% EAB (Amateur-Built Experimental) kits (400 hours est.) too. Prices: $90,900 (fully equipped Alpha Trainer w/ballistic chute); $97,450 (Sinus and Virus models).
---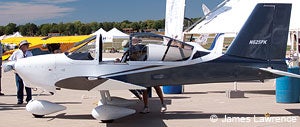 Vans Aircraft
Vans Aircraft
www.vansaircraft.com
Although it hasn't cracked the top 20 yet, it won't be long before the RV-12 kit flyaway success story (in E-LSA kit form) repeats as an S-LSA. After delivering thousands of EAB kits over the years, Vans came out with its first LSA. The first 12 Signature Edition versions sold like hotcakes…with 60 more buyers lined up! Price: $115,000.
Czech Sport Aircraft
www.ussportaircraft.com
Holding on to fourth place after a strong showing of 10 registrations, the company's popular, easy-flying SportCruiser numbers 192 flying in the U.S. Several U.S. dealers offer the low-winger with a variety of options and a newly announced reduced-cost flight training package to buyers. Base price: $119,000.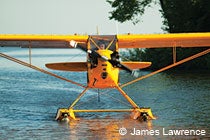 American Legend
American Legend
www.legend.aero
American Legend had a strong 2012 with 11 registrations and has launched an even stronger 2013, according to company President Darin Hart. The Super Legend and new Legend Smart Cub (with a Garmin G3X system) lead the fleet. Texas Star kit versions also offered. The Super Legend sports flaps, many carbon-fiber components and a 115 hp Lycoming IO-233-LSA multi-fuel engine. Continental O-200 (100 hp) and Jabiru 3300A (120 hp) versions are also offered. Price: $124,900 (open-cowl Legend Cub); $128,900 (closed-cowl Cub); $146,900 (Super Legend).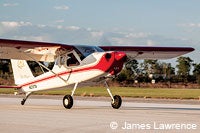 Tecnam P92
Tecnam Aircraft
www.tecnam.net
Tecnam registered six aircraft in 2012. The longtime Italian aircraft producer Tecnam (65 years strong) also has a plan to help pilots circumvent the cost of LSA ownership: a new five-year lease program for its P92 Echo Light that debuted late last year. Terms for the $74,000 S-LSA: $499/month, with a "Time Building" starting at $59/hour.
Tecnam's broad fleet of top-notch LSA includes the P92 TD taildragger, P92 SeaSky float plane, P92 Eaglet trainer, elegant P2008 and P2002 Sierra low-winger. Engine choices: Rotax 912 ULS, 912iS (Eaglet, Astore and P2008) and 914 Turbo (Astore and P92 TD). Base prices: $74,999 to $139,900.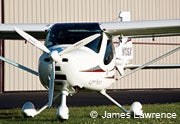 Remos NXT
Remos
www.remos.com
Remos of Germany continues with three models of its superbly crafted, smooth-flying GX line: the GX AVIATOR II, GXnES and GX eLite. A variety of standard features and options include Garmin aera 510 and GPSMAP696, Dynon SkyView EFIS, Dynon D100 and D120 EFIS and much more. Prices range from $120,000 to $145,000, with many options.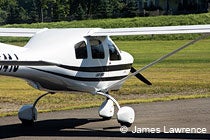 Jabiru J-230
Jabiru
www.usjabiru.com
Australian maker Jabiru continues to have a lock on 8th place with two S-LSA models that have logged well in excess of 500,000 hours since 1992. Jabiru registered five aircraft in 2012. The J230-SP (120 hp) and J170-SP (80 hp) get power from the company's own Jabiru powerplants. The J-230 has an 800 nm range. Base prices: $129,000 (J230-SP); $114,900 (J170-P).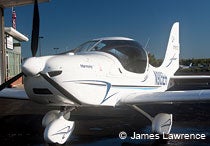 Evektor Harmony
Evektor Aircraft
www.evektor-aircraft.com
Evektor surprised everybody this year at Europe's AERO show with an electric-powered prototype, the EPOS. Even though strictly for showcase, 10 people offered to buy one on the spot! Who thinks the public isn't hungry for electric flight?
The Czech company has delivered fully certified (European EASA standard), general aviation-quality aircraft for years here and overseas. Its conventionally powered (Rotax), low-wing line has evolved to the flagship Harmony and includes the SportStar MAX, both with all-metal construction, long range economy cruise at 110 knots, superb construction and finish throughout, and a rainbow of available options. Base prices: $98,000 (MAX); $102,000 (Harmony).
---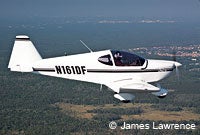 Corbi Alto
Corbi Air
www.corbiair.com
The Corbi Alto 100 is a lovely all-white all-metal low-winger that's highly refined from its European origins to American pilot sensibilities by longtime general aviation innovator/supplier Ron Corbi. A strong selling point for the Alto 100 is its all-metal design. Standard features include Com radio, S-mode transponder, SkyView 10-inch EFIS panel, and Approach FastStack electrical power bus. An impressive option: retrofittable FlyCool air-conditioning. Base Price: $105,000.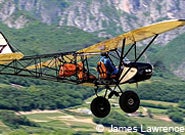 Zlin Bobber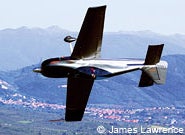 Tecnam SNAP
TLUltralight and Zlin
www.sportair.aero
Holding on to 10th and 18th place (TL and Zlin respectively), both these diverse lines of quality LSA are represented at Bill Canino's Sportair USA. The TL-2000 Sting S4 low-winger and TL-3000 Sirius high-wing luxury cruiser have 79 registrations since 2004. The Zlin Savage Cub fleet includes the iCub (with docked Apple iPad) and its Bobber open-frame, totally customizable variant. Sportair also represents the SeaRey amphib and fully aerobatic single-seat SNAP, newly acquired for manufacture by Tecnam and to be marketed as a full production S-LSA, kit E-LSA or Experimental-Exhibition kit. SNAP puts to good use a special version of the Rotax 912 for inverted flight. Estimated Price: $150,000 (Snap).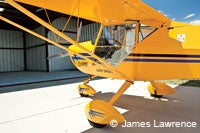 Aerotrek A240
Aerotrek Aircraft
www.aerotrek.aero
The fun-flying, tube/fabric affordable flivvers from Aerotrek went to 13 hangars in 2012, third-best performance in the industry. The Aerotrek A240 tricycle-gear and A220 taildragger S-LSA come from Czech Republic, have folding wings, excellent payloads of 585- and 650-pound useful loads respectively, and more than 400 of them have been flying worldwide since 1990. Lots of options too, including Dynon SkyView, tundra tires and a hard-to-beat "well-equipped" price of $84,950.
LSA America
www.allegrolsa.com
In 12th place overall, LSA America took over the construction of the European-introduced Allegro LSA a couple years back. The composite/aluminum bird comes in three versions: Classic Trainer, Voyager and Executive. It's full-fuel payload is 580 pounds, near tops for the class. The sturdy trainer/flivver outlifts most of the competition. Prices: $89,000 (Classic Trainer); $94,000 (Voyager); $99,000 (Executive).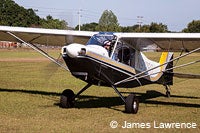 RANS S-7LS Courier
RANS Designs
www.rans.com
Top American builder Rans has carved its own niche among American aircraft manufacturers by selling thousands of ready-made and kit aircraft along with world-renowned exotic bicycles for almost 30 years. Company founder Randy Schlitter has helmed as Top Dawg and chief designer all that time so you know he's doing a lot of things right. His previous S-LSA—the S-19LS Venterra low-wing, all-aluminum cruiser and S-6LS Coyote II (2,000 delivered!) have moved back to E-LSA or EAB kits-only status. The updated S-7LS Courier, Cub-style tandem high-winger remains an S-LSA. Base price: $97,500 base (no avionics).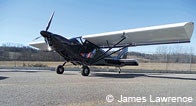 Savannah
I.C.P. Aviation
www.icpnorthamerica.com
Formerly known in the U.S. as the Skykits Savannah line, Italian maker I.C.P. is now represented domestically by ICP Aviation and includes a tail-dragger version (model "T") of the all-metal Savannah S-LSA. Twenty-nine of the tricycle-gear S model are registered in the U.S. The STOL-capable S-LSA is attractively priced, has a high-lift airfoil, Junkers-style flaperons, all-window doors and a true STOL stall speed of 26 knots. S model price: $71,950; T model price: $74,950.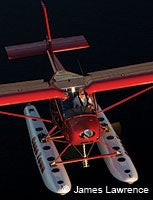 FPNA Capetown
FPNA
www.fpna.com
FPNA (for Float Planes and Amphibs) offers several conventional and water-capable S-LSA. Holding on to 15th place, the Sebring, Fla.,-based company sells and instructs on no less than 13 aircraft, from light sports to ultralights to powered parachutes. LSA models include the A-22 Valor and its Capetown float version. Price: $112,000 (Capetown).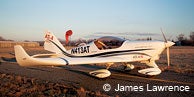 Aero AT-4
Aero AT
www.aeroat-usa.com
The former Gobosh G700 lives on as the Aero AT-4, now distributed by Aero AT USA of New Hampshire. The AT-4 is a lively, sporty, friendly-flying low winger. Made in Poland by Aero Ltd., the all-metal bird derives from the AT-3, which was certified overseas at a higher gross weight and to rigorous standards. Base price: $105,550.
---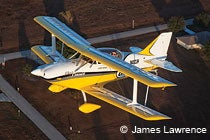 FK 12 Comet
FK Lightplanes and Magnaghi
www.hansenairgroup.com
The Hansen family, chock-full of veteran and active professional pilots who really know their stuff, is a multi-hued LSA dealer. Their fleet of top-notch German FK S-LSA includes the superb FK-12 Comet aerobatic biplane, powered by Lycoming's IO-233 fuel-injected engine. Other FK models include two FK9 high-wing cruiser variants, all designed by master aerodynamicist Peter Funk. Funk's show-stopping two-seat FK51 Mustang S-LSA may join the Hansen lineup next year—stay tuned.
Also offered is the resurgent Sky Arrow 600, now manufactured by Italian maker Magnaghi. This delightful, well-crafted tandem trainer is a true hoot to fly. Several paraplegic student pilots have earned sport-pilot licenses with specially modified Sky Arrows through the Charles Stites' Able Flight (www.ableflight.org) program, to which the Hansen family provides ongoing major support. Base price: $87,000 (Sky Arrow); $100,000 (loaded with SkyView 10-inch EFIS for limited time).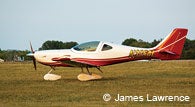 Arion LS-1 Lightning
Arion Aircraft
www.flylightning.net
A popular carryover from the kit-built market, the all-composite, American-built Arion LS-1 Lightning weds spectacular streamlining to first-class performance: max cruise of 120 knots and climb rate of 1,200 fpm comes from the popular Jabiru 3300 engine. Also available in Experimental-built kit form…with a 135-140 knot cruise! Base price: $119,900.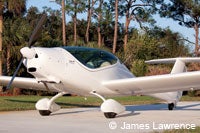 Phoenix Motorglider
Phoenix Motorglider
www.phoenixair.com
Newly arrived at position 20 is the hot-selling Phoenix S-LSA motorglider. Phoenix Air's honcho Jim Lee counts 14 more aircraft on his backordered list—a major LSA success story. The elegant 49-foot span, Rotax 912ULS-powered low-wing taildragger won Sun 'n Fun's Best Commercial LSA award this year and received a bonus: three more sales. In the works at the Czech home factory is the all-electric ePhoenix, using an in-house built motor and electronic flight controller. So far, flights have yielded one-hour durations…and remember, this is a two-seat LSA, not a feather-light ultralight. Base price: $149,000.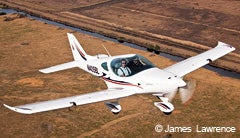 Bristell
Bristell USA
www.bristell.com
This top-quality Czech tricycle-gear (and new taildragger version), low-wing S-LSA comes from BRMAero's Milan Bristela, co-designer of the SportStar and SportCruiser designs. The state-of-the-art Bristell comes standard with 10-inch Dynon SkyView or Advance Flight Systems AF5600 EFIS panel, Com, two-axis autopilot, BRS parachute and leather interior. An elegant, fast, sweet-handling ride. Price: $156,000.
But Wait…There's More!
We've expanded our coverage this time around the Buyer's Guide patch to include favorites worthy of your attention and aircraft that are long-anticipated but still not quite to market.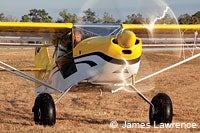 Kitfox
Kitfox Aircraft
www.kitfoxaircraft.com
Kitfox in its various iterations has been offered all over the world through four decades. More than 5,000 have been delivered. The latest model, Kitfox SLSA, exemplifies affordable light-sport flying coupled with superb handling and excellent performance. Available ready to fly or as a kit, this classic Cub-style, fabric/tube taildragger (also tricycle gear) backcountry STOL performer now offers a Rotax 912iS fuel-injected version. Price: $99,995.
---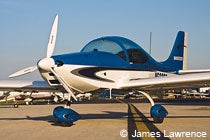 Breezer II
Breezer Aircraft
www.breezeraircraftusa.com
A popular low-wing, stable flyer, the well-built, long-established German all-metal Breezer II is worth your attention, whether you want a ready built or E-LSA kit airplane. I love the panel, an angled and ample instrument deck that complements the airplane's no-nonsense, solid feel in flight. Price: S-LSA Breezer is $125,800. Quick Build kit (less engine and avionics): $46,600.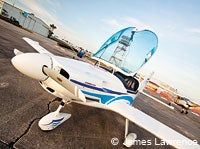 Renegade Falcon
Renegade Light Sport
www.renegadelightsport.com
Renegade's Doc Bailey is an aviation force in his own right, with several LSA including the new Lil Rascal biplane stunter and B.O.T. SC07 Speed Cruiser mentioned earlier, not to mention the handsome Renegade Falcon LS 2.0 his company manufactures out of the new 70,000 square-foot factory in Fort Pierce, Fla. Bailey's also spearheaded the incorporation of the Lycoming IO-233, 124 hp engine for several other LSA models. Price: $139,900 (Falcon LS 2.0 with IO-233).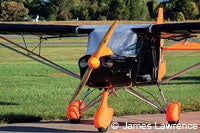 BushCat
SkyReach
www.aerosportplanes.com
Known previously as the Cheetah, the BushCat tube/dacron sailcloth envelope, ultralight-style S-LSA still comes in at a noteworthy $49,995 base price. It's a fun bird to fly and bridges the performance/handling gap between monocoque or composite-construction aircraft and simple ultralights. Good flight handling and quality construction make this a natural for the budget-focused market. X-Air LS (www.x-airlsa.com) is another budget bird, still priced at $59,995.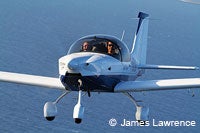 Sling 2
The Airplane Factory
www.airplanefactory.com
South Africa's Sling 2 (S-LSA #125) flew around the world in 40 days in 2009. The U.S. rep offers it in ready-to-fly and kit form. One standout: The all-metal bird sports a hefty 38.6-gallon fuel capacity! Base price: $125,000.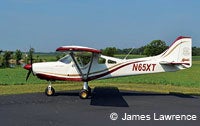 Spirit LSA
World Aircraft
www.worldaircraftco.com
World Aircraft of Paris (Tennessee, that is), offers the Vision and Spirit S-LSA (also in kit form), now with new Garmin radios and "value pricing." Spirit boasts a short 260-foot takeoff roll, 48-inch-wide cabin, adjustable seats, room for up to 6'8″ pilots and a monocoque fuselage. The Vision is a STOL bird with outsized doors, full elevator control at steep angles of attack, and it climbs out with full flaps, sports a beefy landing gear and routinely demonstrates 100-foot takeoff rolls! Price range: $85,000 to $125,000.
Terrafugia
www.terrafugia.com
This band of bold thinkers isn't afraid to dream. The latest wrinkle from the developers of the Terrafugia Transition "roadable aircraft:" a futuristic new VTOL (Vertical TakeOff and Landing), four-seat craft dubbed TF-X. It's got a Jetsons look and is projected to use two big, multi-blade props (auto-streamlining for legal U.S. roadway driving) and have a 500-mile range. Development time is expected to take eight to 12 years.
Meanwhile, the Transition with its 460-pound useful load, 425-mile range, and 45-knot stall speed nears production with the sticker price holding at $279,000 and more than 100 customers patiently waiting for delivery, perhaps in 2014.
---
What? More Amphibs?
At least three other amphibians are in the wings but may not arrive in the U.S. this year for various reasons regulatory and technical. Here's a brief rundown:
Icon A5
www.iconaircraft.com
The long-delayed amphibian could at last be nearing production after wrestling with overweight issues for years. As we went to press, the sexy seabird's manufacturer awaited FAA's final decision on whether that agency would allow an additional 250 pounds beyond the LSA amphibious spec of 1,430 pounds or a whopping 1,680 pounds MTOW!
Icon's stated grounds for exception: The extra weight is needed for its spin-resistant wing design. The ruling would only benefit the A5, not any other amphib or float plane. Expect a cry of "foul" from other makers if Icon gets its way.
Also eyeing entry into the U.S. market is the Colyaer Freedom S100, a long-wing, composite Spanish entry that was ASTM-certified (#44) but lost its distributor. A Lakeland, Fla., dealer is working on reintroducing it to America.
Likewise, the all-metal Mermaid, previously produced by Czech Aircraft Works (ASTM certification #19) may have a new manufacturer and distributor soon.
Finally, the Finnish-produced, wood-construction Atol, another amphib, has asked an FAA team to visit its overseas factory for an audit so it can also come to market.
Add in the many current LSA offering float options, and you've got a renaissance in water sport flying in the works.
And th-th-that's (finally) all, folks!
Fly safe.
Water Below? Wheels Up!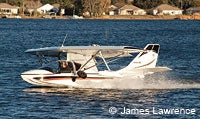 SeaRey
www.searey.com
We've seen growing excitement over the LSA amphibian class. Tube/fabric American-made SeaRey has been out in kit form for 21 years (600 kits delivered) and is now also an S-LSA. The current models are the Sport and Elite S-LSAs, and the LSX kit (E-LSA or EAB). Prices: $144,000 (Elite); $125,000 (Sport) and $34,900 (LSX airframe-only kit).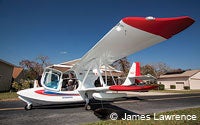 SeaMax
www.seamaxamerica.com
This Brazilian-built graceful beauty is an all-composite time-proven amphibian. Rotax powered, the sculpted hull includes a retractable sea rudder that makes the seabird handle on the water like a runabout. Base price: $150,000.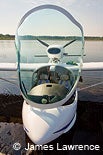 Super Petrel LS
www.floridalightsportaviation.com
Joining the water-capable flotilla is Super Petrel LS, another Brazilian import
(nearly 300 produced over 20 years) that's on track to achieve S-LSA certification by this year's Oshkosh AirVenture fly-in. One unusual feature: It's a biplane! Price: To be announced.