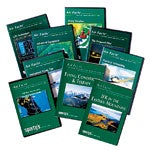 Save $115 On Sporty's Air Facts
More than 14 hours of video! It doesn't matter whether you're a student pilot or an ATP—in aviation, the learning process never ends. Sporty's Air Facts DVD series is hosted by Richard L. Collins, a renowned aviation journalist with thousands of hours of experience in a variety of general aviation aircraft. In each program, Collins presents the knowledge and ingenuity acquired through years of real-world flying, teaching you how to apply the same veteran skills and hard-learned techniques. Thirty-three informative programs on nine DVDs instruct you on managing flight risks and increasing the safety factor in whatever type of flying you do. Order through Sporty's and pay just $110 (cut from $225) for the whole series.
For more information, contact: Sporty's, (800) SPORTYS, www.sportys.com

Save On Laminar Flow Speed Pants
Laminar Flow Systems Inc. has extended its preproduction deposit program on the company's new Speed Pants for fixed-gear Beech Sundowner, Musketeer and Sport models. The special introductory price of $3,750 (a $500 savings) is now available through August 31. Weighing less than 20 pounds, the Laminar Flow Speed Pants provide a minimum five-knot increase in cruise speed. Tests show that they also improve slow speed controllability by reducing drag. The new Speed Pants modernize the appearance of the Beech Sundowners, Musketeers and Sports, which have never before had pants available. The pants for all three wheels are easily installed and come in a white gel-coat finish.
For more information, contact: Laminar Flow Systems, (386) 253-8833, www.speedpants.com.

MH Oxygen Special
Get the two-person O2D2 "Pulse-Demand" FADOC Oxygen Delivery System for $1,295 (a $200 savings). The package includes a Kevlar cylinder, XCR regulator, cannulas, batteries and face masks. Ask for the "MH-011 Special"; it expires August 31.
For more information, contact: Mountain High Aviation Oxygen Systems, (800) 468-8185, www.mhoxygen.com.

Garmin's Buy 2/Buy 3 Rebate
Certain factory-new Garmin products bought from a Garmin dealer between April 2, 2007, and August 31, 2008, qualify for a "Buy 2/Buy 3" rebate. Used or newly overhauled products aren't eligible. Get a $1,000 rebate with the "Buy 2" offer and a $2,000 rebate with the "Buy 3" offer.
For more information, contact: Garmin, (800) 800-1020, www.garmin.com.

Flying The Way It Was Meant To Be!
Above Alaska Aviation offers specialty Alaska Flight Training with Mt. McKinley as a backdrop. Book a bush, mountain flying or tailwheel course and receive 10% off a second course! Earn your private certificate in a tailwheel "Super" Champ.
For more information, contact: Above Alaska Aviation, (907) 355-4808, www.abovealaska.com.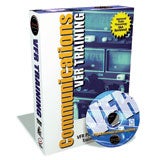 Buy More, Save More
Fly confidently by training with COMM1 Radio Simulators—interactive CD-ROMs designed to teach pilots how to communicate with ATC. There's also an interactive Navigation and VOR/NDB Simulator to help you understand and visualize every flight. Getting Around On The Ground helps you negotiate airports and runways. Save $10 when you buy any two COMM1 CDs or navigation products, and save $20 when you purchase three CDs.
For more information, contact: COMM1, (888) 333-2855, www.comm1.com.
Diamond's "Fly Your First Year Free" Offer
Pilots can fly a DA40 XLS for the first year for little more than their monthly payments. Buy a new DA40 XLS between June 1 and July 31, 2008, and receive free maintenance, insurance, fuel and training for the first year of operation, a $13,250 value:
• Free maintenance includes all scheduled maintenance, parts and labor for one year or 250 hours, whichever comes first—a $2,750 value.
• Free insurance is available up to $3,500, which will cover most IFR pilots in a DA40 XLS.
• Free fuel covers 100 hours of flying at $5 per gallon (the DA40 has a low 10 gph fuel burn), or $5,000 of free fuel.
• Free training is a $2,000 training credit, which customers can take at any Diamond Flight Center, and can be used for transition training or any rating.
This offer expires July 31st, 2008 and is limited to inventory on hand at Diamond distributors. Visit www.diamondair.com/firstyearfree, or call your local Diamond distributor.