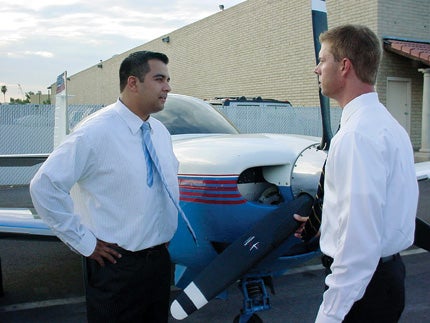 Today's GA marketplace is best described as difficult but not impossible. Unlike in the past, buyers are experiencing more difficulty finding an easy loan, and insurance requirements are tighter. Furthermore, sellers aren't able to retail their wares at anywhere near the prices of the past several years. But the silver lining is that these difficulties always bring opportunities for those who can take advantage of the present situation by acting quickly and decisively.
A Buyer's Market
Prices now are at, or very near, the bottom. Due to the soft economy, there's an excellent selection of new and used airplanes. Used airplanes are sitting longer on dealer lots, and they're sitting until they're priced with today's market, sometimes going through several markdowns. Recently, I sold a late-model Mooney that had been on the market for six months through four price markdowns. After it reached the correct spot for today's economy, a savvy buyer recognized the opportunity and snapped it up. He's now flying a newer airplane than his previous 1960s-era aircraft, with better avionics and a much lower price than he would have paid three years ago.
Likewise, new airplanes are sitting longer in dealer and factory inventories. A new airplane quickly becomes last year's model, so dealers and factory reps usually are eager to negotiate. A word of caution: While dealers and sales reps are definitely in the listening mood, buyers need to be careful, neither getting too empowered nor too aggressive. New airplanes have distinct advantages over previous (four- to five-year-old) iterations, and for the first time since the '60s, new airplanes have a clear edge in technology and capability over used models. Most new airplanes have glass cockpits with weather/traffic/terrain-avoidance features, and many offer air-conditioning or anti-icing provisions; their similar but five-year-old cousins don't offer these upgrades. Buyers who want the latest and best must look at new airplanes. And if the generous tax incentives stay around, it's almost a no-brainer: Buy a new airplane if you can afford it.

The silver lining is that these always bring opportunities for those who can take advantage of the present situation by acting quickly and decisively.

When the present inventory is gone, it'll take the factories and subcontractors nearly a year to spool up and resume production. At some point in the near future, the market will return to "buy and wait" for a new plane (versus "buy and fly now"). And once a new-airplane dealer has no inventory left, there's no incentive to discount anymore.
---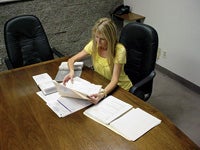 Danny Helms—the Cessna sales "guru" of the Midwest who operates out of Mid-Continent Aircraft in Hayti, Mo.—told me that while the summer and fall of 2009 were "so-so," in the past 30 days, he has seen a definite, discernable increase in people wanting to seriously "talk turkey" on deals. The typical person wants to know what he's willing to do right now to make a sale happen. Helms thinks that people have been waiting to get a sense of the economy and have finally quit trying to second-guess it. In recent months, he has delivered three new Turbo 206Hs and a demo Cessna 400. He agrees that the limited production will tighten inventories as 2010 begins.
2010 Market
Looking ahead, I don't see an overnight upturn, but a slow and gradual recovery that will start putting some sunshine onto the airplane market. It may take 12 to 18 months, but things are (albeit slowly) heading up. The glory days of frenzied sales and rising prices are gone. A well-known broker commented that between 2005 and 2007, there were approximately 30 buyers for every airplane, whereas today there are 30 airplanes for every buyer. The booming economy and explosion of capital that existed in the past just aren't there anymore. A marketplace does exist in 2010, but under far more sober circumstances than in previous years.

Prices now are at, or very near, the bottom. Due to the soft economy, there's an excellent selection of new and used airplanes.

On new airplanes, manufacturers aren't giving away the store, and they don't like the word "discount," but they're offering attractive incentives to move existing inventory. For example, Cessna is offering about $30,000 of incentives (including free Synthetic Vision Technology) on certain new 182s. Danny Helms stated that these incentives plus a more limited production schedule are already showing results in reducing inventory.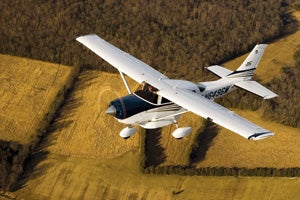 In the used-airplane market, clear lines are being drawn between serious sellers seeking serious buyers, and the sellers who aren't willing to accept today's prices and are holding onto their planes. I expect the sheer size and number of used airplanes to actually shrink as nonserious sellers pull their airplanes off the market and sit on the sidelines waiting for better days. This will shrink the number of available airplanes, and buyers will have fewer airplanes to choose from. Fewer airplanes will eventually mean higher prices, but not until late 2010 or 2011.
Buyers also need to remember that the fleet of quality planes is regularly depleted by other factors. Tornadoes, major accidents and damage, and messy gear-up landings shrink the inventory every month, as do international buyers who take advantage of the weak dollar and the stronger economies in their countries. In the last six months, I've sold a Seneca V to a buyer in Brazil, a Cessna 172SP to Europe, and a Cessna 172 and Turbo Piper Arrow to Australia. As the pool of used airplanes declines (through foreign demand, acts of nature, pilot errors) and the pool of new airplanes decreases (due to limited new production and buyers getting tired of sitting on the sidelines), prices will react. Furthermore, pilots who are upgrading to a new plane, but have to wait for delivery, will likely withhold their older plane from the market until then. This pushes that component of the used-airplane trade-in supply into the future.
Often, a perfect storm of minor positive events will kick-start the airplane market, like generous tax incentives, easier financing or deep discounts by a manufacturer, and then the good deals will start disappearing. Act when you find the right airplane and deal.
---
Buying & Selling
Tips for a pleasant and seamless process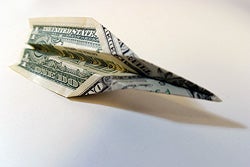 1) Have the money ready. Obtaining financing is still challenging, but it's available with stellar credit and more sober terms. Work closely with some of the specialized lenders mentioned in our sidebar (page 58) and get started right away. If you can pay cash, then do so—you always can go back after the fact to work on financing. Get started as soon as possible, and preferably, get prequalified. Don't wait to find a deal and then think about how you're going to pay for it—a true deal won't last while you go through the process.
2) Have your insurance quote in hand. Know the requirements that you must comply with to get your insurance. Right now, it's easier to get insured than to get financed, but the terms of the insurance contract will be more realistic (i.e., stricter or less lenient) than they were in past years. You won't get insurance on a high-performance turbocharged single without some dual training. In most cases, a pressurized airplane will require factory- or insurance-approved schooling. The insurance company wants to verify that you have some real time with an instructor before taking your family or business associates up for a ride. Don't fret about it—just use this as an opportunity to develop a better bond and understanding of your plane. And really, isn't it better to make an initial squirrelly landing with your instructor rather than with your significant other?
3) Be realistic as a buyer or seller. Too many buyers are listening to hangar talk about airplanes being "given away at fire-sale prices"; they're becoming overconfident, trying to squeeze a seller on the price. The truth is that if it's a worthy deal, you're not the only person considering it. And if you become a difficult buyer, then the motivated seller will choose someone else who's easier to deal with. The buyer should focus on getting a fair and decent deal, and the seller should focus on cashing the buyer's check. If either side obsesses over the last $50 on the deal, then there's always the risk that the airplane will go to someone more accommodating.
The seller must be practical about today's environment and economy. If you want to sell your airplane, then you need to be very realistic about 2010 prices—not 2005 prices. Airplanes, like most things, fluctuate in value. The variation in value between 2005 and 2010 has been the most dramatic, deepest and most unexpected I've ever seen. Any seller who wants to get a 2005 price for an airplane in today's economy should save his or her time and energy—it isn't going to happen. The good news, however, is that if you truly incentivize your plane (generally with an attractive, market-beating price), it will stand out and eventually sell.
4) Know the difference between needs and dreams. Try to logically combine your two aspirations in a fun but pragmatic way in selecting the perfect airplane. Too many people shop for a variety of different airplanes, missing deals and spending countless hours shopping, when a thoughtful reconsideration of your actual skills, monthly and hourly budget, and number of needed seats will steer you in the right direction toward an airplane that fits your checkbook, skills and mission. To help identify what's best for your needs, read "5 Steps To Aircraft Ownership" from P&P January/February 2010.