From free training to discounts and rebates, this is the place to find great promotional deals from the aviation industry's leading companies. Be sure to check this page every month for the latest offers.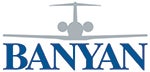 Banyan Offers Tours
Banyan Air Services at Fort Lauderdale Executive Airport invites you to take a guided golf cart tour of its 85-acre complex the next time you're in Florida. Visit the FBO's avionics, maintenance and parts departments, then stop by Hangar63 (Banyan's aviation store). For more information, contact: Banyan Air Services, (954) 491-3170, www.banyanair.com.

Free Club Membership
Airport Cars Club offers a new ground transportation program for GA pilots. The online club allows pilots who base a car at an airport to register the vehicle and exchange its use for the use of other members' cars at other airports. By taking advantage of an already existing resource, Airport Cars Club turns seldom-used cars into a useful transportation network on the ground. Airport Cars Club is offering a free one-year membership to the first person to place a car at an airport. For more information, contact: Airport Cars Club, (763) 354-8036, www.airportcarsclub.com.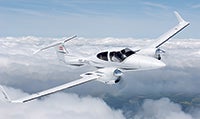 Get Your Instrument Rating In 10 Days Or Less
AFIT (Accelerated Flight & Instrument Training) has a training program that's specifically designed for busy aviators who want to achieve their ratings in a few short days, not over several months. Regardless of how busy you are, you can become a safe, proficient and confident instrument-rated pilot in just 10 days or less. Guaranteed! AFIT will come to you and work around your schedule. P&P subscribers will save 10% on the 10-day course if they're confirmed for training prior to December 31. For more information, contact: AFIT, (866) 270-8224, www.afit-info.com.

$1 Overnight Shipping
Tropic Aero is offering $1 overnight shipping on select portable aviation electronics—including all portable Garmin GPSMAP aviation units—exclusively for P&P readers. Visit Tropic Aero's website to view qualified electronics, and enter coupon code "PANDP" during checkout to receive $1 shipping. For more information, contact: Tropic Aero, (888) 280-9272, www.tropicaero.com/pandp.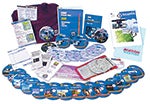 Half Off On King Schools' "Get It All" Kits
If you buy a "Get It All" kit from King Schools, you'll save more than 50%. That's at least $579! And you'll get everything you need for your next rating. King Schools has assembled the products for private, instrument, commercial and CFI ratings, and then slashed prices in half. For more information, contact:www.kingschools.com/getitall. King Schools, (800) 854-1001,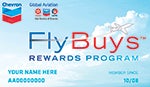 Chevon FlyBuys Rewards Program
Chevron Global Aviation has launched a FlyBuys rewards program in which participants (individuals or organizations) will be able to earn points based on purchases of jet fuel and aviation gasoline at participating Chevron and Texaco FBOs around the country. Extra points can be earned if the card is used with a Chevron Alliance Program card. Once accumulated, FlyBuys points can be redeemed for Chevron or Texaco gift cards or universal gift certificates. Begin accumulating points on January 1, 2009.For more information, contact: Chevron FlyBuys Rewards Program, (888) 448-8982, www.flybuysrewardsprogram.com.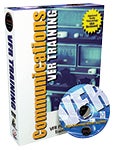 Holiday Special: Free Headset
Fly confidently by training with Comm1 Radio Simulators—interactive CD-ROMs that teach pilots how to communicate effectively with ATC. Comm1 also offers an interactive Navigation CD-ROM and a VOR/NDB Simulator to help you understand and visualize every flight. Getting Around On The Ground will help you negotiate airports and runways wherever you fly. Comm1 Radio Simulators make the perfect holiday gifts. Order a Comm1 Radio Simulator today and receive a free Multimedia Stereo Headset(a $25 retail value). This offer is valid through December 25. For more information, contact: Comm1 Radio Simulators, (888) 333-2855, www.comm1.com.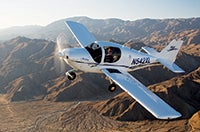 The Liberty LX2 Freedom Tour
Liberty Aerospace is launching a nationwide Freedom Tour for flight schools. The Liberty XL2 will be taken to flight schools, raising awareness about the benefits of operating modern, fuel-efficient aircraft. Schools and people who want to participate should contact Liberty. For more information, contact: Liberty Aerospace, (813) 507-1799, www.thefreedomtour.com.