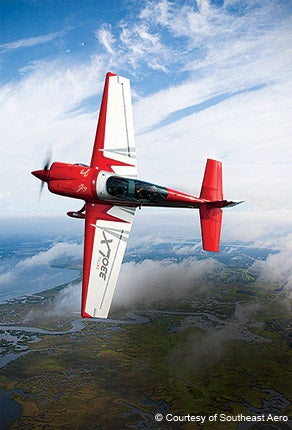 Extra 330LX
Great weather, a stunning line-up of aircraft never seen before at Wittman Field and the hunger to be part of the World's Greatest Aviation Celebration powered EAA AirVenture Oshkosh 2015 to a record-breaking year, continuing its recent upward trajectory. EAA Chairman Jack Pelton proclaimed this the most-attended fly-in since at least 2005, drawing some 550,000 enthusiasts, while the 16,278 aircraft movements recorded midway through the last day represented an all-time record for the show.
Burt Rutan made a triumphant return after several years' absence, the Apollo 13 astronauts were feted on the 45th anniversary of their mission, and aircraft including the Airbus A350, the B-52, F-35 and Goodyear's Wingfoot One dirigible made their Oshkosh debuts. Meanwhile, a slew of new products and services were announced or shown by the more than 800 exhibitors. If you missed the action, don't repeat the mistake; next year's AirVenture is scheduled for July 25-31, 2016.
Extra 330LX
Just over a half-dozen Extra 330LXs have been brought into the U.S. in the last year, but consider AirVenture the coming-out party for this latest high-performance aerobat from Germany's Walter Extra. Air show superstars Patty Wagstaff (a Plane & Pilot columnist) and Matt Chapman both flew their routines in a 330LX, transitioning from their signature Extra 300S and Cap 231 show planes, respectively.
With its 350 hp Lycoming IO-580 replacing the IO-540 of previous models, the LX "is a beast, a freight train," Wagstaff said, adding that the redesigned and counterbalanced ailerons greatly improve responsiveness. It's a two-place aircraft, a configuration previously considered incompatible with the demands of professional-level aerobatic demonstrations. These two performers and the 300LX put an end to such notions. Wagstaff's aircraft is from Southeast Aero, Extra's U.S. distributorship, and Chapman's is sponsored by Embry-Riddle Aeronautical University.
Blackhawk XP140 Caravan Engine Upgrade 
Power booster Blackhawk Modifications introduced a new engine upgrade package, the XP140, for the Cessna Caravan 208A/B and the short-body and stretched Grand Caravan turbine singles, respectively. The package replaces the original 600 and 675 hp Pratt & Whitney Canada PT6A powerplants with an 867 hp PT6A-140, delivering a 28% to 44% power increase over the stock engines and dramatic boosts in performance:
• up to a 41% improvement in climb rate to a maximum of 1,275 feet per minute
• a 20% reduction in takeoff distance
• a cruise-speed gain of 10 to 12 knots true to 191 knots
• and a cruise range of up to 904 nautical miles
The installation requires just one week, and the cowling, engine mount and exhaust system may all be retained, making this a quick and economical upgrade, said Blackhawk president and CEO Jim Allmon. Deliveries commenced in June.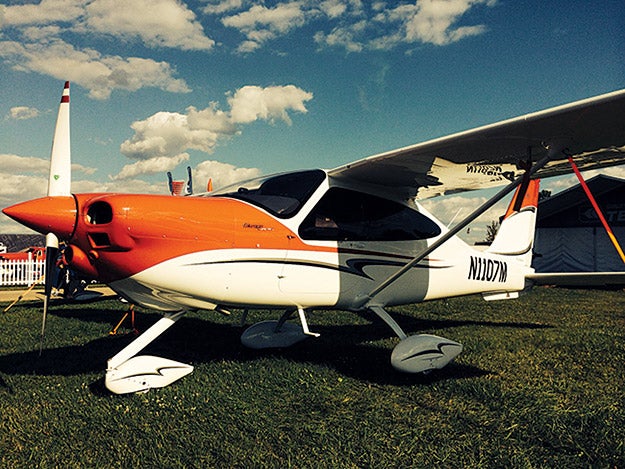 Tecnam P2010
Tecnam P2010 
Tecnam's P2010, the sleek EASA-certified four-place, high-wing single, made its Oshkosh debut, and Shannon Yeager, director of sales for Tecnam U.S., said the Italian company is "ramping up production so we can start deliveries" in anticipation of fourth-quarter U.S. certification. Powered by a 180 hp Lycoming, the carbon-fiber fuselage features three doors—pilot, co-pilot, and rear-seat entry on the right. The P2010 can accommodate "four 200-pound people, four golf club bags, and carry two hours of fuel and 30-minute reserves, and still be within weight and balance," Yeager added. A Garmin G1000 avionics suite is standard, and there's room in the cowl for future powerplant upgrades. Tecnam is currently producing six to seven P2010s per month, and two of those will be earmarked for U.S. customers. The price is $345,000.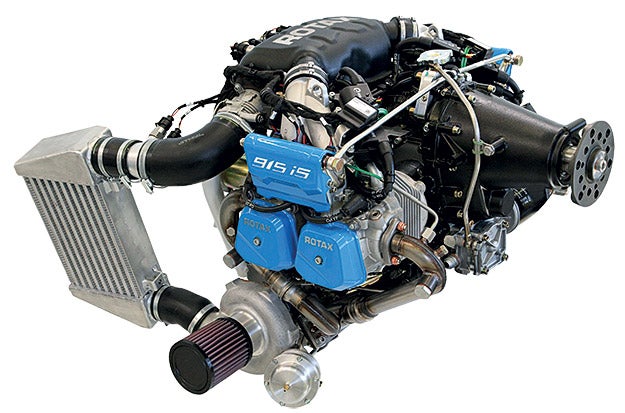 Rotax 915 iS
Rotax 915 iS 
Rotax Aircraft Engines, usually tight-lipped about products in the pipeline, unveiled the 915 iS, a 135 hp turbocharged engine, some two years before its anticipated availability. The four-cylinder, four-stroke liquid/air-cooled powerplant will develop full power up to 15,000 feet and has a projected service ceiling of 23,000 feet. At 185 pounds, it boasts the best power-to-weight ratio in class, according to the Austrian manufacturer.
Candidate airframes for the engine include "anything today that would use an O-235, the RV-9 for one example," said Dean Vogel, Rotax Aircraft Engine Technical Advisor for Lockwood Aviation, one of three U.S. distributors. Target TBO is 2,000 hours, and certification is expected in the second half of 2017. Why did Rotax announce the engine so far ahead of availability? With competition growing among engines in this power range, perhaps Rotax wants to keep potential customers from buying someone else's powerplant in the interim.
EPS Diesel Engines
Why start small? Making its Oshkosh debut, Engineered Propulsion Systems (EPS) announced a diesel engine family in the 320 to 450 hp range, currently undergoing FAA certification, with approval expected in early 2017. A prototype engine first flew from Mojave Air and Space Port in May on a Cirrus SR22 piloted by Dick Rutan. With an STC for the engine installation in hand, the SR22 is "a prime candidate for future STC [retrofit] activities," said Michael Fuchs, co-founder, president and CEO of the New Richmond, Wis.,-based company. EPS is aiming for a 3,000-hour TBO and expects to achieve 30 to 50% better fuel efficiency than comparable avgas-powered engines. Cost of the engines hasn't been determined, but Fuchs estimated the difference over a conventional piston would be similar to that seen in gas- and diesel-powered automobile engines.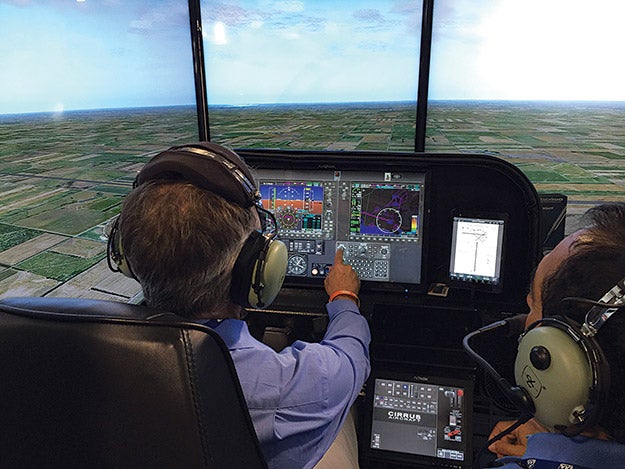 FlyThisSim Touch Trainer FM 210
FlyThisSim Touch Trainer FM 210
FlyThisSim introduced its Touch Trainer FM 210, a floor-mounted simulator featuring a 210-degree horizontal and 70-degree vertical field of vision. Unlike many simulators in its category, the FM 210 can be used to practice landings, as the 210-degree horizontal field provides the peripheral view required for the visual cues pilots use on approach and landing, said Carl Suttle, the company's Joint CEO. The $30,000 sim has a reconfigurable cockpit that can replicate the panel and instrumentation of some 100 aircraft and be switched between single- or dual-seat, single-engine or twin, yoke or side-stick, and vernier or lever throttle aircraft for maximum training verisimilitude and flexibility. Moreover, "This is a cockpit that is entered from the side, not the rear like most GA simulators," Suttle said.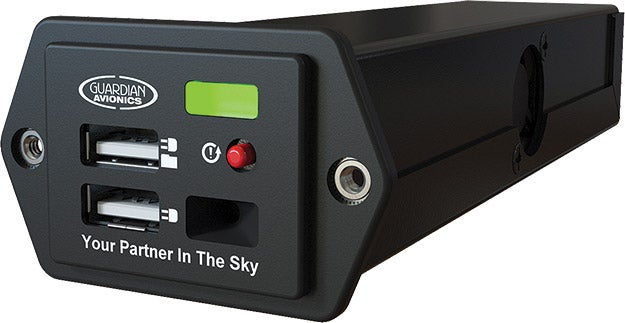 Guardian MFD 650
Guardian MFD 650
Guardian Avionics announced the availability of its MFD 650 multifunction display for experimental aircraft, which supports data displays on two to six iPads, iPad minis, iPhones or Apple watches. iPads used for display can be held in flush, patent-pending mounting docks attached to the panel, or simply held by passengers so all onboard will have "situational awareness and be able to track the progress of the flight," said Ash Vij, Guardian's president. The devices connect to the MFD 650 via Bluetooth through the Guardian Avionics I-MFD App. The App automatically records flight time, takeoffs and landings, and engine and flight data, and uploads the information after the flight via WiFi to a secure Cloud location for storage or post-flight analysis. Priced at $999, a certificated version of the MFD 650, the FMS 750, is expected to be available next year.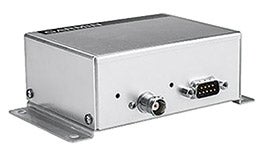 Garmin GPS 20A ADS-B Out
Garmin GPS 20A ADS-B Out
Got a Mode S Extended Squitter in the panel of your experimental or LSA? Thousands of aircraft do, and Garmin introduced the GPS 20A, an ADS-B Out compliant WAAS GPS position source for them at Oshkosh. A secondary interface enables the 20A to serve as a WAAS GPS data source for third-party systems. If you've got a Garmin G3X and GTX 23ES Mode S transponder or a GTX 330ES transponder, a popular panel configuration in these aircraft, the GPS 20A can be installed by connecting a single RS-232 interface. The GPS 20A, available in Q3 this year, can then provide WAAS GPS data to installed G3X and G3X Touch displays. Expected price for the GPS 20A is $845. The GPS 20A, GA 35 WAAS antenna and install kit is priced at $1,225.
Dynon SV-GPS-2020
ADS-B was on everyone's minds and soon will be on more Dynon Avionics screens. The glass panel expert for non-certified aircraft introduced its SV-GPS-2020, an ADS-B GPS position source for its SkyView and Advanced AF-5000 series of glass cockpit systems. Priced at $590, Dynon calls the new GPS Receiver/Antenna "the industry's most affordable" ADS-B solution. As a drop-in replacement, aircraft equipped with Dynon's current SV-GPS-250 receiver require no additional wires, coax or installation of new boxes. When combined with Dynon's SV-XPNDR-261 Mode-S transponder ($2,790), SkyView and Advanced systems meet all ADS-B mandate requirements. The system also supports input from Dynon's SV-ADSB-470 Traffic and Weather Receiver.
The Woodinville, Wash., company has also expanded its AirVenture footprint, now hosting a "Builder Central" tent and aircraft exhibit space, where homebuilders can get avionics advice from the Dynon builder's team and see homebuilts with Dynon panels.
Aspen & L-3 Partner On ADS-B solution
It's the new era of cooperation in avionics. Garmin and ForeFlight products talk to each other now and, at Oshkosh, L-3 and Aspen Avionics announced they're partnering on a system integrating Aspen's primary and multi-function displays and L-3's Lynx NGT-9000 MultiLink Surveillance System. The NGT-9000 touch-screen Mode S extended squitter transponder already has an integrated touch-screen display, but now, its ADS-B traffic and weather data can be displayed on Aspen's Evolution displays through an RS-232 interface. The two companies "share a common philosophy—we firmly believe that open systems create more opportunities for collaboration," said John Uczekaj, Aspen President and CEO. Available now, Aspen's EFD1000 Pro Plus display and NGT-9000 costs $20,795 (a $1,695 savings), while the Evolution 1500 system with MFD 500 multi-function display and bundled NGT-9000 is priced at $24,655 (a $3,875 savings).