Aviation headsets—now that's a topic that's close to my heart, or ears. My first "headset" was a Gosport tube in a military trainer, an all-rubber affair with a speaking tube connected to rubber ear pads via a long tube. Pity the poor student who tried to follow the grunts, snorts and expletives emanating from the rear cockpit. A few years later, after bouncing my head off the canopy of my SNJ Texan too many times, I took my Bell motorcycle helmet, hollowed out the padding and, using a discarded TV camera headset, inserted a set of Telex ear pads, bolted on the boom mic, then wired it to the navcom. Forty years later, it still works, more or less.
Every headset has its own unique feel, fit and, of course, audio characteristics. Just as airplanes have different levels of cabin noise, pilots exhibit varying sensitivities to sound frequencies. Indeed, as we age, our sensitivity to higher frequencies worsens. Leaving your ears unprotected only hastens potential damage from an airplane's inherently noisy environment.
In this headset roundup, you'll find that headsets are getting quieter and lighter; they're capable of high fidelity approaching the reproduction range of expensive audio systems. Even if you hate to part with your favorite (outdated, passive) headset, a new active noise reduction (ANR) module is available, which allows you to convert "old faithful" to today's technologies. And with an iPod, long cross-countries aren't as boring, thanks to headsets with inputs for MP3 players and cell phones. Pilots have discovered that a good headset is a critical part of a comfortable and efficient flight. (Please note that the information in this article was obtained from interviews with company personnel and company websites. None of the products were actually tested.)

ASA AirClassics HS-1: Aviation communication experts designed, engineered and manufactured the HS-1 to offer advanced technology, maximum comfort, high-quality components and a sleek look—all for a reasonable price. ASA is so confident in the headset's quality that it's guaranteed against defects in material or workmanship for the life of the original owner. Pilots report that the HS-1 is comfortable and a good value for both students and advanced pilots.
Suggested Retail Price: $149
Contact: ASA, (800) 272-2359, www.asa2fly.com.

Avcomm White Knight: With its classy white domes and gold wings, this unit has a retro look. It has full-spectrum stereo response, ports for MP3 players, a full-flexing boom microphone with a filtering chip and gel ear seals. There are independent volume controls, and a push-to-talk switch controls the microphone's output.
Suggested Retail Price: $268
Avcomm White Knight Jr.: The Junior model is designed to be worn by children. The white-colored headset features built-in MP3 ports (like the adult version) and a simple and affordable design.
Suggested Retail Price: $139
Contact: Avcomm, (800) 845-7541, www.avcomm.com.

Beyerdynamic HS 300 Individual: This German manufacturer's products have won many awards. The HS 300 aviation headset has a passive noise reduction (PNR) of 30 dB. There's also an audio box for plugging in your cell phone or MP3 player. The headset weighs just 11.5 ounces. The microphone is noise-compensating, with adjustable sensitivity. There's also a mono/stereo switch, and music volume reduces with incoming calls.
Suggested Retail Price: $299
---
Beyerdynamic HS 300 Manufaktur:
With the Manufaktur, you can custom design your headset; for example, you can select different colors for the ear pad, head band and yoke. You can also have text (e.g., a company's logo, names) engraved on a metal plaque. The components are anodized for a striking appearance.
Suggested Retail Price:
From $299 (depending on configuration)
Contact:
Beyerdynamic, (800) 293-4463,
www.beyerdynamic-usa.com
.

Bose AHX: Bose has a worldwide (and well-deserved) reputation as a top name in audio products. The company's AHX headsets are available either portable or panel-mounted. The AHX is found in both private aircraft and airliners. The AHX has full-spectrum noise reduction, a comfortable fit and clear audio reproduction. Bose uses advanced acoustic technologies in all of its headsets. Power-saving features enable the AHX to run for 40 hours on two AA alkaline cells. In 2007, the Bose "X," as it's known in aviation circles, was rated "Best Overall Headset" by Professional Pilot. That same year, it was also rated "Best Aviation Consumer Product" by Aviation Consumer.
Suggested Retail Price: $995.
Contact: Bose Corporation, (800) 999-2673, www.bose.com.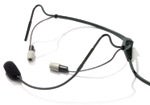 Clarity Aloft Aviation Headset: These ear-bud type headsets are at home in anything from jets to open-cockpit aerobatic aircraft. The quality and performance of the dual-balanced armature speakers and the electret, monodirectional, noise-canceling microphone provide for outstanding communication. The Aviation Headset is lightweight and features comfortable artisan-molded earplugs.
Suggested Retail Price: $525
Clarity Aloft Pro: Aloft Technologies has responded to demand for a lightweight headset with TSO certification for its new in-the-ear Clarity Aloft Pro. It has 35 to 45 dB of attenuation and, like the Aviation Headset, features Comply Canal Tips. The headset proves that there's no need to compromise between comfort, hearing protection and superior sound quality. The Pro, which won "Best Product of the Year" at 2007 EAA AirVenture, is popular with professional pilots.
Suggested Retail Price: $695
Contact: Clarity Aloft, (612) 747-3197, www.clarityaloft.com.

David Clark X11: This lightweight, electronic noise-canceling headset has a low-profile vented head pad, lightweight carbon-fiber headband and supersoft contoured ear seals. It also has the latest M77 noise-canceling microphone technology, stereo ear phones with dual volume controls and input for cell phone/MP3 players. The X11 can operate with two AA batteries or through panel power, and it comes with a five-year warranty.
Suggested Retail Price: $865

David Clark H10-13.4: This passive headset offers lightweight comfort with a supersoft head pad assembly, reduced headband pressure, undercut gel ear seals to eliminate hot spots, M-7A noise-canceling microphone technology and a certified noise-reduction rating of 23 dB. It comes with a five-year warranty.
Suggested Retail Price: $330
Contact: David Clark, (800) 298-6235, www.davidclark.com.
Flightcom 4DLX Classic: An excellent entry-level headset for private and student pilots, the 4DLX Classic has dual volume controls, a flexible boom microphone, air-pillow head pads, stereo/mono controls, a 24 dB noise-reduction rating and a popular 30-day "Fly 'em and Try 'em" trial period.
Suggested Retail Price: $139

Flightcom Denali: The well-known Denali is available in either ANR or PNR versions. It's extremely lightweight, with a low side force, and has thick protein-leather head pads and ear seals. It's available in custom colors, has excellent passive attenuation, a 19 to 21 dB reduction at certain low frequencies and automatic power shutoff. (The same 30-day trial period offered with the 4DLX Classic is also available.)
Suggested Retail Price: $599
Contact: Flightcom, (800) 432-4342, www.flightcom.net.
---
Headsets Inc. EM-1:
This company claims that the EM-1 headset is guaranteed to meet or exceed any ANR headset's performance. With an ANR rating of 18 to 20 dB at 200 Hz, plus a range of 20 to 600 Hz, the unit has four speakers producing high-fidelity sound. Headsets Inc. also offers an upgrade module that will fit most headsets on the market. The kit comes preassembled for installation in your headset.
Suggested Retail Price:
$399
Contact:
Headsets Inc., (800) 876-3374,
www.headsetsinc.com
.
Lightspeed Mach 1: Based on new in-the-ear technology, the Mach 1 features advancements in ear-plug attenuation; comfortable, artisan-crafted custom ear molds; ultrasmall speakers; and noise-canceling microphones.These in-the-ear headsets are the first of their type from Lightspeed Aviation. They're light as a feather (at less than one ounce) and comfortable for long flights. These modern headsets have ANR and PNR circuits, plus connections for cell phones and music inputs.
Suggested Retail Price: $499

Lightspeed Zulu: Named after Greenwich Mean Time, these light headsets weigh just a little above 13 ounces. The headband has a core of thin, flexible spring steel, offering an excellent fit, with 40% lower side pressure than other headsets, which allows them to be worn all day. They're also very quiet, thanks to their ANR and PNR circuitry. Indeed, Lightspeed asserts that the Zulu is the "world's quietest ANR headset." All of the headset's wiring is concealed, and the Zulu folds for easy storage. Zulus are Bluetooth-compatible for easy access to cell phones.
Suggested Retail Price: $850
Contact: Lightspeed Aviation, (800) 332-2421, www.zuluseries.com.
Marv Golden's Golden Eagle: This affordable headset weighs just 11 ounces and has a noise-reduction rating of 24 dB, stereo/mono capability, a reversible boom microphone, a three-year warranty and a free headset bag. A low-profile, Neoprene headband allows for hours of comfortable wearing.
Suggested Retail Price: $79
Marv Golden's Golden Eagle ANR: With its closed-cell acoustic foam seals, the Golden Eagle ANR sports larger and deeper ear openings for a comfortable fit. This feature-laden headset has cell phone and music interfaces, automatic shutoff and a PNR of 25 dB. Additionally, the 12-ounce headset offers 10 to 12 dB of active reduction, dual volume controls, stereo/mono capability and a reversible boom microphone.
Suggested Retail Price: $239
Contact: Marv Golden, (800) 348-0014, www.marvgolden.com.
Panther Electronics 2001-SDACFT: This in-the-ear headset from Panther doesn't interfere with eyeglasses or sunglasses. The less-than-two-ounce unit eliminates all headband pressure or any other head or ear discomfort. Free-flowing air eliminates the sweating associated with some ear cups. This modern ear-bud headset has a noise-reduction rating of up to 46 dB. It comes with a one-year warranty.
Suggested Retail Price: $625
Panther Electronics 2001-ACFT: As Panther attests, this is the "21st century replacement" for the standard aviation headset. The 2001-ACFT has ear pieces that weigh less than one ounce; the "headset" eliminates the need for a heavy boom microphone because all transmitted and received audio is derived from and delivered to the pilot's ears. The ear pieces have a noise-reduction rating of up to 46 dB. The unit has individual volume controls and is connected to the controller, which plugs into most avionics packages.
Suggested Retail Price: $525
Contact: Panther, (407) 933-0222, www.pantherelectronics.com.
Peltor Nordica 7000 Pro GT: This professional-series unit features new gel ear seals. The headset weighs just 12.8 ounces and features a noise-reduction rating of 25 dB. A wide, softly padded headband ensures all-day comfort thanks to patented stainless-steel spring arms that offer durability and low pressure. The microphone is on a sleek gooseneck boom that uses the latest electret noise-canceling circuits. The boom rotates for left or right position. The 7000 Pro GT is offered with a limited lifetime warranty.
Suggested Retail Price: $299
Peltor Nordica Sport: The European-style Sport model is available in four dual-color models (black with red, yellow, red or grey). It's lightweight (at only 9.8 ounces) and has contoured low-profile ear cups with a noise-reduction rating of 23 dB. The Nordica Sport is available with a cell phone and MP3 jack, a carrying case and a soft padded headband. (The headset is offered with a five-year warranty.)
Suggested Retail Price: From $140
Contact: Peltor, (800) 225-9038, www.peltor.com.
---

Pilot USA PA-1779T:
This headset has the only self-contained ANR in the industry with a NiMH battery with wall charger. It features automatic turnoff when aircraft power is shut down. The headset is fitted with a sheepskin fleece cover and proprietary twin-layer silicone gel ear seals with 30% less weight. It also has cell phone and MP3 jacks. A padded protective case is included, as is a five-year warranty.
Suggested Retail Price:
$475
Pilot USA PA-2170T: This passive, nonclamping, lightweight headset has superior noise-canceling ability that adds to its clarity. With a sheepskin head pad and soft leather seals, this model has the same features as the 1779T. The headset comes with a padded headset bag and has jacks for a cell phone, external radio and MP3 players.
Suggested Retail Price: $195
Contact: Pilot USA, (800) 731-0790, www.pilot-usa.com.
Sennheiser HMEC 460: This attractive ANR headset offers enhanced convenience with its cell phone and MP3 audio inputs. Its can be powered by either the aircraft's electrical system or two AA batteries. The HMEC 460 will also operate as a passive headset. Audio response is 20 kHz for clear communication with ATC.
Suggested Retail Price: $789

Sennheiser HME 110: The HME 110 has a constant attenuation of up to 40 dB, excellent speech intelligibility, headphone volume control, a noise-compensated boom microphone and a 10-year warranty. The 110 has an attractive high-tech finish, closed ear-protector headphones and excellent passive-noise attenuation.
Suggested Retail Price: $300
Contact: Sennheiser, (860) 434-9190, www.sennheiserusa.com.

Sigtronics S-58: This popular headset comes in three versions: S-58 monaural, S-58S stereo (both for aircraft) and S-58H (for helicopters). All weigh less than 12 ounces. The headband has a comfortable, adjustable fit and ear seals that mold to the head. The units have RFI/EMI immune electronic circuits for clear and quiet transmission. There's a switch for stereo/mono. The S-58 has 24 dB of noise reduction, and there are versions for children.
Suggested Retail Price: $237
Sigtronics S-20: This entry-level headset is a Sigtronics' value leader. Available in helicopter and child sizes, it has 24 dB of noise reduction, weighs 12.4 ounces and comes with a three-year warranty.
Suggested Retail Price: $144
Contact: Sigtronics, (909) 305-9399, www.sigtronics.com.
Softcomm C-300 ANR: This headset's many features include 18 dB of active attenuation and 24 dB of passive attenuation. Microphone bias technology allows for ANR without the need for batteries or additional power sources, and it's cell phone compatible. It has built-in push-to-talk (PTT) on the ear dome, automatic mono/stereo switching, gel head pad and gel ear seals. It comes with a microphone cover, cloth ear covers and extra foam ear seals.
Suggested Retail Price: $429
Softcomm C-200 ANR: Quiet and comfortable, this headset comes with 22 dB of active attenuation and 24 dB of passive attenuation. It has built-in PTT on the ear dome, is cell phone–compatible and is mono/stereo-switchable. Gel and foam ear seals, microphone cover and cloth ear covers are included.
Suggested Retail Price: $329
Contact: Softcomm, (800) 342-4756, www.softcommheadsets.com.

Telex Stratus 50 Digital: The Stratus 50 Digital offers superior hearing protection; it uses SmartSense, a patented ANR technology based on digital signal processing (DSP), to produce 50 dB of total noise protection. DSP technology targets low-frequency and tonal noise that conventional ANR headsets aren't able to block.
Suggested Retail Price: $719
Telex Stratus 30XT: The Stratus 30XT power-management system allows you to power the headset from the aircraft panel or with standard alkaline or rechargeable batteries. The microprocessor-controlled battery-management system ensures more than 50 hours of battery life, one of the longest on the market. Also included is Telex's innovative cell phone/MP3 adapter, which allows you to attach your cell phone and MP3 player at the same time. Telex's website has all the technical data.
Suggested Retail Price: $519
Contact: Telex, (877) 863-4166, www.telex.com.