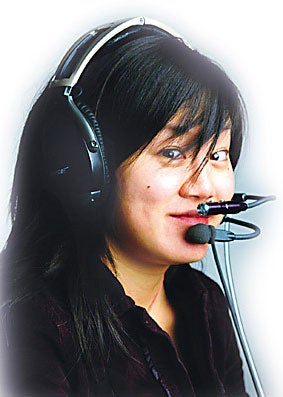 I'm fortunate to be able to fly a late-model Bonanza B36TC. At a recent American Bonanza Society convention, I was given a demo ride in the Rocket Engineering B36TC converted Pratt & Whitney PT6-A-powered TurbineAir.
Before the flight, I have to say that I was skeptical of the practicality of a turbine-powered, non-pressurized aircraft. Who wants to strap on an oxygen mask or wrap a cannula around your ears for hours? The fact is, I usually fly my turbocharged Bonanza at 10,000 to 12,000 feet, as do most turbocharged aircraft pilots.
I can now say that I've changed my mind because of two products I've discovered. The first great product comes from Rocket Engineering. Let's face it—they knew they might have a problem selling the TurbineAir to B36TC owners unless they could come up with a convenient, comfortable way to get oxygen. Their answer is the AirBoom Cannula, which is on a boom that parallels the microphone on a Bose headset.
The other product is the FlightStat, a pulse oximeter from Nonin. The oximeter measures a person's pulse and oxygen saturation. It was designed for medical use but is appropriate for use in aviation. I hadn't used one before, so I tested it on the ground before our flight test. I found that my sitting pulse was in the mid-60s, and at approximately 1,000 MSL, my blood-oxygen level was in the mid-90s.
With our test on the ground completed, we took to the air. My first semi-shocking measurement was at 12,500 feet. My pulse was over 100 and my blood-oxygen level was in the mid- to high 80s. That's safe, but not great; and what was with the increased pulse rate? It occurred to me that my heart was working harder to increase the oxygen levels.
I then donned Rocket Engineering's AirBoom Cannula to see what would happen. After about two minutes of oxygen flow, my pulse rate was back down in the low 70s, and my blood-oxygen level was back in the mid-90s. Okay, now for the real test—we climbed to 17,500 feet. We left the cannula in place and watched Nonin's FlightStat during the climb, and there was almost no change in pulse or blood-oxygen levels. It was like I was still sitting on the ground. All I had to do during the flight was monitor the oxygen flow through the regulator.
After an hour of testing, I was convinced that the comfort test had been passed as well. The cannula was almost unnoticeable positioned just above the boom microphone. My only awareness of the cannula was its slight visibility below my sunglasses. Occasionally I could feel it or the air flowing against my nose, and when turning my head I was sometimes aware of the oxygen hose over my shoulder.
I'd suggest that anyone who flies at altitudes above 8,000 feet at night or 10,000 feet in the day investigate the Nonin FlightStat and also consider the use of oxygen. Contact Nonin at (800) 356-8874 or visit the "Consumer" link at www.nonin.com. You can also contact Rocket Engineering at (509) 535-4401 or www.rocketengineering.com to order their cannulas direct from the factory; they'll work on any high-altitude plane. Sporty's Pilot Shop (800-SPORTYS, www.sportys.com) also sells cannulas that work as a boom off of a headset.