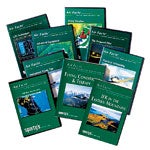 Save $115 On Sporty's Air Facts
More than 14 hours of video! It doesn't matter whether you're a student pilot or an ATP—in aviation, the learning process never ends. Sporty's Air Facts DVD series addresses this fact with host Richard L. Collins, a renowned aviation journalist with thousands of hours of experience in a variety of GA aircraft. In each program, Collins presents the knowledge and ingenuity acquired through years of real-world flying and teaches you how to apply the same veteran skills and hard-learned techniques. Thirty-three informative programs on nine DVDs teach you to manage the risks of flight and increase the safety factor in whatever type of flying you do. Order through Sporty's and pay just $110 (cut from $225) for the whole series.
For more information, contact: Sporty's, (800) SPORTYS, www.sportys.com.

Free Gift With Purchase
Aero 600 Avionics Cleaner is the optimal cleaner for glass cockpits, electronic notebooks, simulators and laptops. Aero 600 offers a nontoxic, biodegradable solution to the maintenance of glass cockpits and handheld devices. This product saves cockpit panel deterioration by avoiding the use of harsh chemicals, alcohol or ammonia. Aero 600, a nonstreaking plant-based formula, won't deteriorate sensitive electronic components. It prevents the normal scratching or pitting that results from applying chemical cleaners, and thus reduces the probability of replacing costly units because of screen deterioration. Keep it in the side pocket of your aircraft and use it to reduce glare from dust and fingerprints. Purchase a bottle and get the book Eliminating Pilot Error free.
For more information, contact: Mill River Company, (888) 217-7233, www.aero600.com.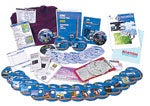 Half Off On King Schools' "Get It All" Kits
If you buy a "Get It All" kit from King Schools, you'll save more than 50%. That's at least $579! And you'll get everything you need for your next rating. King Schools has assembled the products for private, instrument, commercial and CFI ratings and then slashed prices in half.
For more information, contact: King Schools, (800) 854-1001, www.kingschools.com/getitall.

Garmin's Buy 2/Buy 3 Rebate
Purchase certain factory-new Garmin products from a Garmin dealer between April 2, 2007, and August 31, 2008, for a "Buy 2/Buy 3" rebate. Get a $1,000 rebate with the "Buy 2" offer, and a $2,000 rebate with the "Buy 3" offer. A list of qualifying products and rules are at Garmin's website.
For more information, contact: Garmin, (800) 800-1020, www.garmin.com.

Flying The Way It Was Meant To Be!
Above Alaska Aviation provides specialty Alaska Flight Training with Mt. McKinley as a backdrop. Book a bush, mountain flying or tailwheel course and receive 10% off a second course! Ask about earning your private certificate in a tailwheel "Super" Champ.
For more information, contact: Above Alaska Aviation, (907) 355-4808, www.abovealaska.com.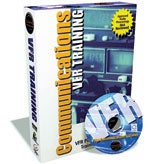 Buy More, Save More
Fly confidently by training with COMM1 Radio Simulators—interactive CD-ROMs designed to teach pilots how to communicate with ATC. COMM1 also offers an interactive Navigation and a VOR/NDB Simulator to help you understand and visualize every flight. Getting Around On The Ground helps you negotiate airports and runways. Save $10 when you buy any two COMM1 CDs or navigation products, and save $20 when you purchase three CDs.
For more information, contact: COMM1, (888) 333-2855, www.comm1.com.