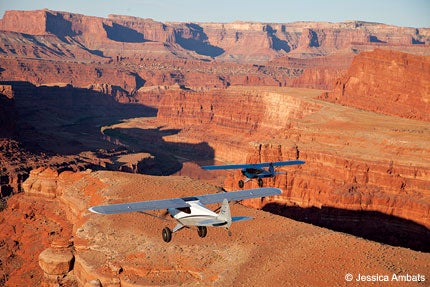 Carbon Cubs
Since our last buyer's guide, we've weathered a government shutdown and an LSA market still coping with a modestly recovering economy. Manufacturers domestic and foreign are tightening their belts to stay viable, but undaunted innovation continues.
The LSA movement's ability to weather tough times derives in part from the explosive age of technology we live in. And that technology is increasingly becoming democratized. For every large manufacturer with several models and deep pockets, you'll find scores of smaller companies with leading-edge design innovation and production methods that enable them to compete with the "big boys."
Speaking of big boys, Cessna's CEO has signaled the company will cease production of its star-crossed C-162 Skycatcher S-LSA-turned-Primary Category offering. Several dozen unsold reportedly await interested buyers.
And speaking of tech democratization, check out the Maker Plane project on www.indiegogo.com, www.makerplane.org. This two-seat open-sourced 3-D printed, composite-structure high wing fits the LSA category. And at an anticipated $15,000 cost, (engine included!?), could this be the "cheap LSA" we dreamed of a decade ago? The project will have free downloadable plans and will be continuously updated by enthusiasts around the world. If this project takes off, imagine what might come next.
LSA continue to offer affordable alternatives to ever-pricier GA aircraft, cheaper entry to pilot skills and ratings, and that colorful, diverse array of 132—and counting—easy-handling, well-engineered aircraft that have restored us to the sheer joys of recreational flying.
Recent trends include growing enthusiasm for waterborne LSA, with several exciting amphibs set to debut from Brazil, New Zealand and China. Piper Cub-like LSA and bush planes show strong growth in sales.
Quality-built all-metal, composite and tube-and-fabric designs continue to attract buyers. Market sales leader Flight Design has been at the top since Day 1. Tecnam USA fields a formidable array of LSA models.
Meanwhile, here come the electrics, including GreenWing's Yuneec eSpyder and Randall Fishman's ElectraFlyer ULS single-place ultralight, both in production. Plug 'em in, crank 'em up and fly without the noise, fuel burn and vibration of a traditional gas-powered aircraft. Electric flight will be a big part of the future. Human-carrying quadrotors, anyone? Get ready for those and more bizarre designs. As the astronaut in 2010: The Year We Make Contact said, "Something is about to happen…something wonderful!"
---
New Performers And Birds In The Wings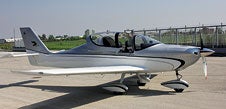 Tecnam Astore
Astore
www.tecnam.net
The beautiful new Astore comes from longtime Italian producer Tecnam. This sleek low-winger, already in production, pays homage to the company's very first aircraft, also called Astore. It wears the same wing as the company's Sierra and Bravo models, but has a new airframe of aluminum sheet over steel tubing. Spacious inside (46.5 inch-wide), beautifully appointed and comes standard with a mounted iPad mini. Price: $135,900. Contact: www.tecnam.net.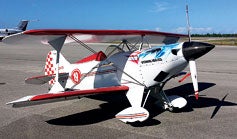 Lil Rascal LS1
Carbon Lil Rascal
www.renegadelightsport.com
Can you say "Pitts biplane?" Also new to the U.S., the LSA-compliant Lil Rascal LS1 (single-seat) and LS2 (two-seat) are LSA renditions of the famed Pitts stunters. Both models have fuel-injected electronic-ignition Lycoming AE-IO-233 LSA power. All-U.S.-built, fully aerobatic, the LS1 is spec'd at 650 pounds empty weight. Both models to be certified as S-LSA. Price: $125,000.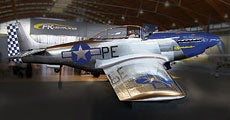 FK51 Mustang
FK51 Mustang
www.fk-lightplanes.com
Due to land on our shores in 2014, here's a knockout 70% scale version of most everybody's favorite fighter, the P-51. All-composite carbon-fiber/honeycomb construction, with a surface finish that replicates in stunning accuracy the metal skin of the original Mustang. The U.S. edition (either S-LSA or Experimental Amateur Built) will have fixed gear and Rotax power—another winner from top German designer Peter Funk. Price: $130,000 (estimated).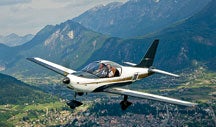 F30
F30
www.f30fly.com
Another handsome low-wing creation, the F30, comes from Italian designers Stelio Frati and Allessandro Festa. Already certified to the German L TF UL standard, it's built of aluminum and some titanium parts and is in production. Rotax 912 ULS power and anti-explosive rear tank installation are just a few highlights. F30 is also available in E-LSA and EAB (Experimental Amateur Built) kit and is reportedly near ASTM approval. Price: not yet announced.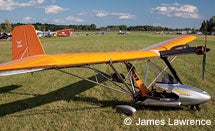 eSpyder
GreenWing Yuneec eSpyder and e430
www.greenwing.aero
My great pleasure at Oshkosh 2013 was to fly and report on the new GreenWing International eSpyder S-LSA, built by Yuneec of China. The eSpyder is all-electric and in production. Re-imagined from the FlightStar ultralight, it passed Germany's rigorous DULV aviation standard and is the world's first so-certified electric. Powered by a 27 kWh motor, (34 hp gas equivalent) and batteries for an hour duration with 20-minute reserve, it's available as a quick-build kit since FAA has not yet issued an electric-powered exemption for LSA (The original rule cites piston engines only.) Price: $39,900. Next up from GreenWing: the highly refined, all-electric e430 two-seat LSA that wowed the world four years ago in flight test.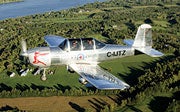 Sam LS
Sam LS
www.sam-aircraft.com
Inspired by old-timey classics like the North American AT-6, BT-13 and Chinese Yak 52, this retro-styled, low-wing newcomer is a Canadian certified ultralight kit now in process for imminent ASTM/FAA certification. Price: $131,000. SC07 B.O.T.
---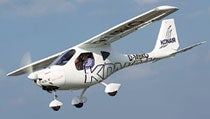 SC07 B.O. T. Speed Cruiser
SC07 B.O.T Speed Cruiser
www.renegadelightsport.com
A Polish-designed German-built carbon- fiber composite high-winger, the B.O.T. offers a custom-built powerplant and paraplegic controls for pilots in the Wounded Warrior flight program. The D-Motor, a flathead, four-cylinder, liquid-cooled direct-drive mill, delivers 95 hp and weighs 125 pounds. A 115-knot cruise, 650 nm range and 390-foot takeoff roll and 48-inch cabin are attractive features. Price: $129,000.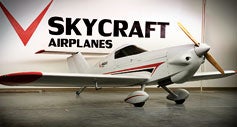 SD-1 Minisport
SD-1 Minisport
www.skycraftairplanes.com
We haven't seen a lot of single-seat LSA. The only other one that has gotten much attention has been the SNAP aerobat, now offered by Tecnam and sold by Sport Air USA. The Czech-designed Utah-built SD-1 Minisport hopes to change all that. The current wood/composite kit SD-1, offered by SkyCraft, will debut as an S-LSA for $54,850, with a fuel-injected dual-ignition 50 hp Hirth F-23 two-stroke engine that sips just 1.8 gph!
World Of Watercraft!
Here's a multiplayer-role game that seems to grow monthly: flying LSA off the water. Amphib and float LSA is the fastest growing sector in the sport, for no reason anyone seems to know, but who cares? Fun is fun, right? When you've expanded your potential landing sites to include bodies of water, the world is a bigger, more adventurous place.
Icon's long-awaited A5 amphibian may at last see deliveries in 2014, but now the stylish, high-tech beauty will have tons o' company. Nearly two dozen designs for sale, prototyped or in development, are churning a watery wake toward global and U.S. markets. Here are some standouts in the flotilla.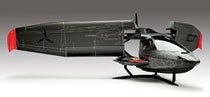 Icon A5
Icon A5
www.iconaircraft.com
Fresh from its highly publicized granting by FAA of an additional 250 pounds airframe weight for the A5's SRA (Spin- Resistant Airframe), Icon inches closer to production. That total 1,680 pounds won't be needed, says the company, which plans to field the waterbird at 1,510 pounds. This ruling doesn't affect other S-LSA, which must still cleave to the 1,320 pounds. Or 1,430 pounds for amphibs max weight…unless, says FAA, airframe makers can make a very compelling case why they deserve it. (Subtext: It's probably not worth the trouble.) It took FAA 14 months just to rule on this single hot-button issue. Latest quoted price: $189,000 (includes Rotax 912iS fuel-injected engine, BRS parachute and…an angle-of-attack indicator!). Contact: www.iconaircraft.com.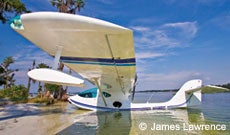 SeeMax
SeaMax
www.seamaxamerica.com
And all-composite time-proven Brazilian-designed beauty, the SeaMax is now owned by one of its loyal customers: Richard Rofe of N.Y. The sleek, fun-flying nimble-on-the-water bird includes a retractable sea rudder to make docking and water ops effortless. Base price: $150,000.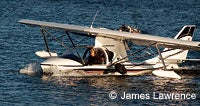 SeaRey
SeaRey
www.searey.com
This 21-year-popular tube-and-fabric, composite-hull, all-American-made SeaRey has been out in kit form for 21 years (600 kits delivered) and is now also an S-LSA. Current models are the Sport and Elite S-LSAs and the LSX kit (E-LSA or EAB). Prices: $144,000 (Elite); $125,000 (Sport) and $34,900 (LSX airframe-only kit).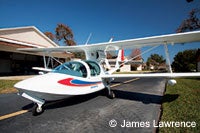 Super Petrel
Super Petrel LS
Joining the waterborne flotilla is Super Petrel LS, another Brazilian import (nearly 300 produced in more than 20 years) that's on track to achieve S-LSA certification by January and will be at Sebring Expo 2014. One unusual feature for an amphib: It's a biplane! Price: To be announced.
---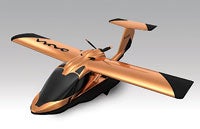 Vicker's Wave
Wave
www.vickersaircraft.com
Vickers Aircraft of New Zealand has quietly put together one beauty of an amphib. Under wraps during development, the company will make its first prototype flight soon. The advanced, sexy composite design sports an eye-popping 180 hp Lycoming engine with a special-built hardened nickel-edged Catto prop. That's a lot of muscle for an LSA amphib. The all CAD-designed two-seater specs out at 1,430 pounds MTOW; 500 pounds useful load; fuel: 50 gallons auto or avgas; 120-knot max cruise; 25-cubic-foot baggage capacity and 600-foot takeoff. Two Waves are under construction: one for flight test and regulatory approval, the other for delivery possibly by Oshkosh 2014. Projected Price: $179,000.
Other amphibs we might see this year: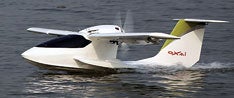 Oxai M2
1. China's Oxai M2 amphib, bearing a strong resemblance to the Icon A5. Powered by Rotax 912 with 1,430-pound MTOW. Contact: www.oxai-rc.com.
2. The Colyaer Freedom S100, a composite Spanish amphib once ASTM-certified (#44) and sold overseas. No U.S. representation to date, but in the works. Contact: www.colyaer.com.
3. Finland's fascinating all-wood Atol amphib offers a lightweight structure, excellent payload of 683 pounds and sophisticated technical design solutions to eliminate strict CG loading limitations, also optional skis for winter. Base Price: $125,000. Contact: http://atol.fi.
4. And lest we forget, tons of current S-LSA models have float and amphib float options.
LSA Movers and Shakers
Although FAA registrations of S-LSA—a reasonably reliable way to chart sales of aircraft—were down slightly for 2013, established trends maintain for those making the biggest splash in the market— and those likely to in the coming year.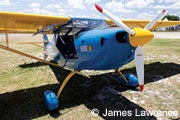 Aerotrek A220
Aerotrek Aircraft
www.aerotrek.aero
One of the earliest and still holding the price line is Aerotrek's factory-built, fun-flying tube and fabric S-LSA models: The A240 tricycle-gear and A220 taildragger. Cool options (26-inch tundra tires) and standard features (folding wings) plus good payloads of 585- and 650-pound useful loads respectively help explain Aerotrek's enduring popularity. Price: $86,950.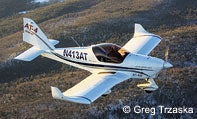 Aero AT0-4
Aero AT-4
www.aeroat-usa.com
Previously marketed in the United States as the Gobosh G700, now the Aero AT-4. This friendly all-metal, low-wing sport flyer is a joy to fly. Made in Poland by Aero Ltd., the all-metal bird derives from the AT-3, certified overseas at a higher gross weight and to rigorous standards. A quality all-around LSA. Base price: $105,550.
American Legend
www.legend.aero
American Legend had a good 2013 with its Piper Cub J3 and Super Cub-style S-LSA and kit airplanes. The latest models, Super Legend and new Legend Smart Cub (with Garmin G3X system), continue the company's long tradition of excellent construction and finish quality. Super Legend flaps, carbon-fiber components and 115-hp Lycoming IO-233-LSA multi-fuel engine bring added versatility and performance. There's also an open-cowl classic version for purists and several engine options. Price: $124,900 (open cowl Legend Cub); $128,900 (closed cowl Cub); $146,900 (Super Legend).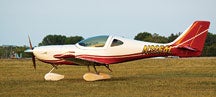 Arion Lightning
Arion Aircraft
www.flylightning.net
One of the most eye-pleasing S-LSA (and kit) airplanes out there, the all-composite American-built Arion LS-1 Lightning serves up flowing lines and first-cabin performance. LSA-maxing cruise of 120 knots, climb rate of 1,200 fpm, Jabiru 3,300 power. Also available as an EAB kit with near-140 knot cruise! Price fully loaded: $130,000.
---
Bristell USA
www.bristell.com
Here's one of the most complete, roomy, long-range, well-built LSA you'll find on the market. The Czech tricycle-gear (and taildragger version), low-wing Bristell S-LSA comes standard with either 10-inch Dynon SkyView or Advance Flight Systems AF5600 EFIS panel, Com, two-axis autopilot, BRS parachute and leather interior. Don't overlook this superb flying S-LSA. Price (loaded): $156,000.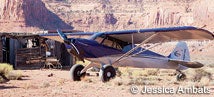 Carbon Cub
CubCrafters
www.cubcrafters.com
Cubcrafters leads the field of Cub-like S-LSA with its beautifully built 180 hp-powered muscular Carbon Cub SS and the 100 hp Sport Cub S2. The 180 hp CC340 engine is of its own design and manufacture. Cubbies continue to be the top-selling sector in the LSA market. Top-notch construction and finish, and spectacular STOL ops with eye-popping climbouts, are big factors in the Carbon Cub's ongoing success. Price: $172,990 (Carbon Cub SS); $134,950 (Sport Cub S2).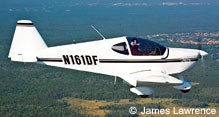 Corbi Alto
Corbi Air
www.corbiair.com
The cute, well-made, all-metal Corbi Alto 100 is a European low-winger that aviation industry veteran Ron Corbi refined for the American market. Lots of standard features: SkyView 10-inch EFIS panel, Com radio, S-mode transponder, and Approach FastStack electrical power bus. "Refreshing" option: FlyCool air conditioning. Base Price: $105,000.
Czech Sport Aircraft
www.ussportaircraft.com
The lovely SportCruiser continues to find an appreciative audience in the United States with 23 claimed sales for 2013. No surprise considering its flowing lines, docile flight characteristics and quality construction. One of the most aesthetically pleasing designs out there, several U.S. dealers offer the low-winger with a variety of options and a newly announced reduced-cost flight training package to buyers. Base Price: $119,000.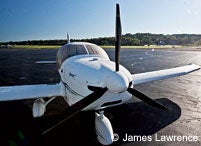 Evektor Harmony
Evektor Aircraft
www.evektor-aircraft.com
Evektor's Harmony, built in Czech Republic, is the latest version of the LSA that was first-ever to finish ASTM compliance. Rotax powered, quality all-metal construction, long-range cruise at 110 knots, tons of options. Base price: $102,000.
FK Lightplanes and Magnaghi
www.hansenairgroup.com
Several quality European-built airplanes line the ramp from this family of longtime aviation professionals. Germany's FK Lightplane fleet of S-LSA includes the FK9 with variants and the hit of Aero 2013: the two-seat FK51 Mustang S-LSA, which Hansen hopes to offer soon. Also offered: Sky Arrow 600, by Italian maker Magnaghi. A beautiful tandem trainer that I loved flying. Specially modified Sky Arrows have trained disabled pilots through Charles Stites' Able Flight (www.ableflight.org) program to which Hansen provides ongoing support.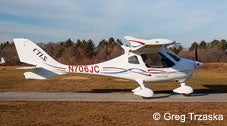 Flight Design CTLSi
Flight Design
www.flightdesignusa.com
Flight Design continues as it has from 2004 to lead the sales field for all S-LSA producers. Quality aircraft, an ever-expanding U.S. sales/service network and new wrinkles, such as the limited Americas Edition of 25 specially configured CTLSi (Rotax fuel-injected engine), help explain the company's success. CTLS, MC and CTLS-Club models continue in the lineup. Meanwhile, the company's four-seat FAA-certified C4 project is targeting a 2015 launch. Prices: $156,500 (CTLSi); $143,800 (CTLS); $136,860 (CTLS-Club); $114,627 (MC).
---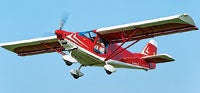 ICP Savannah
Fly-buylsa.com
www.fly-buylsa.com
Previously known as I.C.P North America, this Texas-based company deals the affordable, STOL-worthy I.C.P Savannah line of tricycle and taildragger style, SAB Vulcan C-100, Jabiru J230-SP and a new taildragger, kit or S-LSA, with folding wings: the Groppo Trail. Price: $74,950 (Savannah T taildragger); $85,000 (Groppo Trail as S-LSA).
Jabiru
www.usjabiru.com
Based on a proven design (flying since 1992), the Australian-made Jabiru comes in two composite-construction, stable-flying, long-range models: the J230-SP (120 hp and 760 nm range) and J-170-SP (80 hp and 850 nm range). Both are powered by Jabiru's own four- and six-cylinder powerplants. Base prices: $129,000 (J230-SP); $114,900 (J170-P).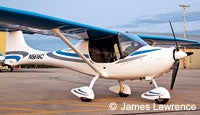 Allegro
LSA America
www.allegrolsa.com
Here's the all-American-made Allegro LSA (from a European design), a metal/composite high-winger in three versions: Classic Trainer, Voyager and Executive. More than 100-knot cruise at 75% power…on a Rotax 912 (80 hp). Prices: $99,000 (Classic Trainer); $104,000 (Voyager); $109,000 (Executive).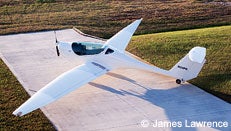 Phoenix Motorglider
Phoenix Motorglider
www.phoenixairusa.com
One of the real success stories of the last two years is the Phoenix S-LSA motorglider. Phoenix Air head Jim Lee has one of those great jobs, delivering aircraft as he works his way down the backorder list. May all LSA-makers soon have such problems. A truly elegant performer, the 49-foot span, Rotax 912ULS-powered taildragger won Sun 'n Fun's Best Commercial LSA award in 2013. The Czech home factory is at work on an all-electric ePhoenix…oh boy! Base price: $149,000.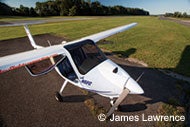 Pipistrel Alpha
Pipistrel
www.pipistrel-usa.com
The company's affordable S-LSA Alpha Trainer highlights a broad and diverse line from a Slovenian company known for design innovation. Case in point: The recent addition of Sinus Flex interchangeable wingtips (50-foot or 40-foot wingspans) to its Sinus motorglider gives more versatility to the design. Another mainstay LSA model is the Virus, a fun-flying, fast cruiser. Pipistrel's four-seater GA Panthera is in test flight and will in time come in three power configurations: gas, hybrid gas/electric and all-electric. All LSA models can be built as EAB kits (400 hours est.). S-LSA Prices: $90,900 (fully equipped Alpha Trainer w/ballistic chute); $97,450 (Sinus and Virus models).
RANS Designs
www.rans.com
Rans has been a major American aircraft (and bicycle) manufacturer for 30 years with its always-evolving line of ready- made (the S-7LS Courier S-LSA) and currently eight easy-build kit models. Top Dawg Randy Schlitter's latest: the S-20, a high-wing hybrid of the proven S-7S and S-6S (2,000 delivered to date) which delivers a side-by-side bush plane. His previous S-LSA—the S-19LS Venterra low-wing, all-aluminum cruiser and S-6LS Coyote II (2,000 delivered!) have moved back to E-LSA or EAB kits-only status. Base price (S-7LS Courier): $97,500 (no avionics).
---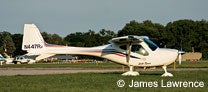 Remos GX
Remos
www.remos.com
Remos of Germany underwent a major leadership overhaul in mid-2013, but the company soldiers on with two S-LSA for the U.S. market: GxnXES and GxeLITE. That's good news: the airplane is one of my top five picks for quality, absolutely superb handling and exquisite finish. news: The GxnXES offers Rotax 912 ULS, Dynon SkyView seven-inch EFIS display, Garmin aera 500 GPS and premium decor packages. Base Prices: $120,000 (GxeLITE); $135,000 (GxnXES).
Tecnam Echo
Tecnam Aircraft
www.tecnam.net
Tecnam fields the broadest line of top-notch LSA out there. The recent P92 Echo Light is a sweetheart of an affordable trainer/recreational flyer. Other quality-built LSA include the P92 TD taildragger, SeaSky floatplane, Eaglet trainer, SNAP aerobat, the sleek, elegant P2008 (now with the Rotax 914 turbocharged engine for enhanced performance) and the P2002 Sierra low-winger. Engine choices: Rotax 912 ULS, 912iS (Eaglet, Astore and P2008) and 914 Turbo (Astore, P2008 and P92 TD). Base prices: $74,999 to $139,900.
TLUltralight and Zlin
www.sportair.aero
Joining dealer/service center Sport Air's expansive stable of fun flyers, which includes the Savage line of three Cub models, Sirius, Savage Bobber open-frame Cub, composite Sting low-wing, Searey amphib and SNAP aerobat, is Zlin's new Titan Stroker IO-340-powered (180 hp) Cub-S. Climb rate: 2,100 fpm thanks to a power/weight (empty) ratio of 4.74 pounds per horsepower (7.33 at MTOW). Price: under $125,000.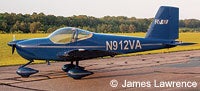 Vans RV-12
Vans Aircraft
www.vansaircraft.com
The Vans RV-12, one of LSA's biggest success stories with tons of kits sold, has no trouble selling as an S-LSA either. Every time the company releases another round of factory-certified ready-builts, they get snapped up like candy from a piñata. It's one of the smoothest, sweet-flyingest LSA I've flown yet. A Jabiru-powered kit-built version won Sun 'n Fun's Grand Champion Light-Sport award last spring. Price: $115,000.
The Hits Keep On Coming
With 132 LSA models—and counting— to choose from, it's hard to leave out anybody. Here's an epilog of other offerings from excellent companies.
Breezer II
www.breezeraircraftusa.com
A well-built, all-metal German offering, one of the most stable, "Wichita tin-style" flyers in the field, Breezer II is available ready-built or as an E-LSA kit. A superb angled panel with lots of room for available instrument configurations and a real quality airplane through and through. Price: S-LSA: $125,800. Quick Build kit (less engine and avionics): $46,600.
---
Bushcaddy Sport
www.bushcaddy.com
From our friends in Ontario, Canada, comes Tony Watkin's BushCaddy S-LSA, derived from its kit version. True to its name, this handsome, clean-line, all-metal bird's mission is STOL, whether in tricycle, taildragger, ski or float mode. A nice touch: It's a convertible. You can switch between tricycle and taildragger in two to four hours. The company has several bush-style kits with a variety of engines, from Rotax 912 to Lycoming, Australia's Jabiru and Rotec and Italy's new, 10-year-developed MW Fly. It's liquid-cooled, fuel-injected with FADEC, and available in three horsepower ratings (115, 130 and 150). A friendly and capable flyer: look for my pilot report next month. Price: $89,900.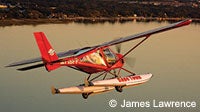 FPNA Capetown
FPNA
www.fpna.com
FPNA (for Float Planes and Amphibs) offers several conventional and water-capable S-LSA. LSA models include the A-22 Valor and its Capetown float version. Price: $112,000 (Capetown).
Kitfox Aircraft
www.kitfoxaircraft.com
Five thousand Kitfox kits and S-LSA delivered worldwide and over more than 25 years of refinements and model updates tells the tale of this folding-wing classic with so much to offer. The current Kitfox S-LSA is the cream of the crop: a super-handling, fast-cruising, quality-finished, fabric-covered flivver that's as enjoyable to fly as any LSA out there. Available with options including Rotax 912iS fuel-injected power, tricycle gear version and of course as a kit. Price: $99,995.
Quicksilver Sport 2S
www.quicksilveraircraft.com
Flight testing for ASTM conformation continues apace for the S-LSA version of the famed ultralight Quicksilver Sport 2S two-seater. The company has sold more than 15,000 ultralight aircraft over three decades. S-LSA deliveries are targeted for January 2014. The E-LSA kit version may win FAA approval this month (December). Anticipated Price (Sport 2S kit): $30,000.
Renegade Light Sport
www.renegadelightsport.com
Renegade offers the lovely composite Renegade Falcon LS, one- and two-seat versions of the Lil Rascal stunt biplane, and the B.O.T. SC07 Speed Cruiser. The company also developed the Lycoming IO-233 124 hp engine for several LSA models. Dealers in six states and Thailand. Prices: $129,000 (Lil Rascal); $139,000 (B.O.T SC07).
SkyReach
www.aerosportplanes.com
The BushCat (formerly Cheetah) tube/sailcloth ultralight-style S-LSA is fun, stylish and brings beyond-ultralight performance at a rock-bottom $49,995 base price. As a kit it's even more affordable ($22,900 without engine). Three Rotax power packages. Price (912 ULS 100 hp): $63,495.
---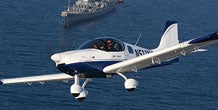 Sling S2
The Airplane Factory
www.airplanefactory.com
The around-the-world Sling 2 is a low-wing sport S-LSA from South Africa. The Airplane Factory also offers the roomy, easy-flying performer (800 nm range on 38.6 gallons, 115-knot speed) in ready-to-fly and kit form. Base price: $125,000.
World Aircraft
www.worldaircraftco.com
Two models—Vision and Spirit S-LSA (also in kit form)—come with special editions of options packages and value-priced versions too. Spirit's 260-foot takeoff roll, wide cabin (48-inch), adjustable seats and room for up to six-foot-eight-inch pilots are strong draws. Vision is a STOL bird (just over 100 feet takeoff!) with big doors, robust elevator travel at steep angles of attack and full flap climbout! Worthy of a second look. Price range: $85,000 to $125,000.
Brave New Worlds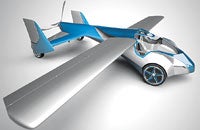 Aeromobil
Aeromobil III
www.aeromobil.com
Finally, European innovator Stefan Klein (MD-3 SportRider LSA) has an exotic flying car also in flight test: the radical-design Aeromobil III. The project could become a production LSA, but deserves notice here for its bold intersection of artful flying form and functionality.
I-tec
www.itec.com
Maverick: The Flying Car offers a much simpler in-production, paraglider-winged four-wheel, two-seat (tandem) road vehicle you can buy right now for $94,000. The rugged all-terrain buggy converts to airworthiness using a powered parachute approach: gas on, you fly; gas off, you land.
Parajet International
www.fly-skyrunner.com
Building on the para-car concept is the new SkyRunner from Slovakia. Also a two-seater (side-by-side), this road bird sports cool, post-apocalyptic sci-fi looks, converts from land to air vehicle in three minutes, and you don't need an airport or hangar to fly it from. Nearing production.
Terrafugia
www.terrafugia.com
Terrafugia, like Icon, continues with highly publicized flight testing of its "roadable" aircraft, aka flying car. Recent events included public flights at Oshkosh and Northeast airshows. No firm date for production yet. Sticker price still quoted at $279,000. On the distant horizon: the Jetsons-like, tilt-rotor four-seat TF-X.
Interested in regular updates from Plane & Pilot?
Sign up for our free newsletter to receive aircraft news, product information, pilot talk and more.