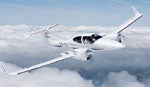 From free training to discounts and rebates, this is the place to find great promotional deals from the aviation industry's leading companies. Be sure to check this page every month for the latest offers.
Get Your Instrument Rating In 10 Days Or Less
AFIT (Accelerated Flight & Instrument Training) has designed a program for busy pilots who want to earn their ratings in a few short days. No matter how busy you are, you can get instrument-rated in just 10 days or less. AFIT will come to you and work around your schedule. P&P subscribers save 10% on the 10-day course if they're confirmed for training prior to May 31. For more information, contact: AFIT, (866) 270-8224, www.afit-info.com.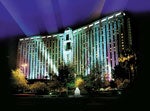 50% Off For The Military
Through the end of 2009, Rosen Hotels & Resorts offers active, guard and reserve military half-price rooms, food and beverages at the company's four Orlando locations: Quality Inn International, Rodeway Inn International, Quality Inn Plaza and Comfort Inn Lake Buena Vista. Book the special military rate at www.orlando hotels4less.com/military or call (877) 224-5377. For more information, contact: Rosen Hotels & Resorts, (866) 33-ROSEN, www.rosenhotels.com.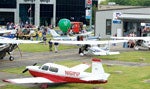 Sporty's Fly-In & Sweepstakes Day
This year, the winner of Sporty's Sweepstakes—who will get a brand-new Cessna Skyhawk with Garmin SVT—will be selected at Sporty's Annual Fly-In on May 16. The fly-in will feature industry exhibitors, seminars, tours and other special events. "The best part about the day is that it's all free," said Sporty's President Michael Wolf. The event will be held, rain or shine, from 10 a.m. to 3 p.m. For more information, contact: Sporty's, (800) 776-7897, www.sportys.com.

Free AV8OR Update
Version 1.04 (MSRP $49), the latest update, can now be downloaded for free. For a limited time, it's available at no cost at Wingman Services (www.bendixking.com/wingman/av8or/Av8orHome.jsp). Highlights of version 1.04 include, among other things, traffic interface to the Zaon PCAS XRX, new weather products (graphical PIREPs, TFRs and lightning), weather overlays on the map page, GPS NMEA RS232 output and improved text viewing. For more information, contact: Bendix/King, (800) 601-3099, www.bendixking.com/AV8OR.
---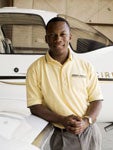 Aviation Scholarship & Free Tutoring
Tutor.com, an online homework help and tutoring service, has partnered with Careers in Aviation and Jamail Larkins' nationwide Dream Launch Tour to educate students about aviation career opportunities. Tutor.com is offering 50 minutes of free online math and science tutoring, and is giving away one $1,000 scholarship to a qualified middle or high school student. Applications (due October 2, 2009) can be found at
www.careersinaviation.org
.
For more information, contact:
Tutor.com, (800) 411-1970,
www.tutor.com
.

ATP Opens New Centers & Lowers Prices
Over the next few months, Airline Transport Professionals (ATP) is opening five new training centers across the country. Also, ATP has reduced its prices by as much as 20% for all of its accelerated, multi-engine flight-training programs. More pilots go to ATP for their multi-engine ratings and ATP certificates than to any other U.S. flight school or academy. For more information, contact: Airline Transport Professionals, (800) 255-2877, www.atpflightschool.com.

Save Up To $500
Oregon Aero is offering up to $500 off (with financing available) through May 31 for its "VK Smart Cushion Upgrade," a highly engineered, handmade, custom seat-cushion system for production, homebuilt or other aircraft. Oregon Aero offers 100% guaranteed satisfaction. The U.S.-made cushion meets FAA specifications to offer the ultimate in flying comfort. For more information, contact: Oregon Aero, (800) 888-6910, www.oregonaero.com.

Free Learn To Fly E-Book
Many people express the desire to learn to fly, yet few take the steps needed to actually become a pilot. For those looking in from the outside, aviation can seem intimidating with its unique language and culture. To help bring people into aviation, Max Trescott has created a free Learn To Fly e-book that details a five-step process to earning a pilot certificate. The 37-page PDF file can be read on any computer and can be downloaded from www.sjflight.com/LearntoFlyebook.pdf. For more information, contact: Max Trescott, www.maxtrescott.com.