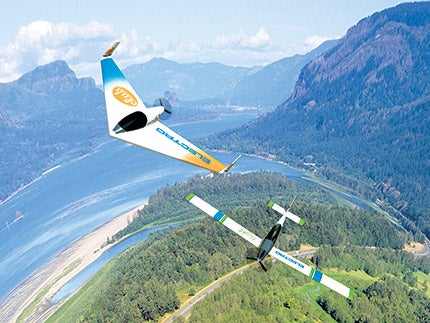 Electric LSA Are Charging Up
Randall Fishman's ElectraFlyer-C monoplane can fly for 1.5 hours on 75 cents of lithium-polymer battery power. Fishman aims to wed one of his larger motor-battery power packs with a two-seat aircraft.
Greg Cole, former chief engineer at Lancair, fitted his 155-pound, composite SparrowHawk sailplane with electric power and is developing the Goshawk, a two-place, all-electric sportplane that targets a 115-knot-per-hour cruise.
Slovenian maker Pipistrel's two-seat, self-launch, electric motorglider, the Taurus, is slated for delivery this year with a $133,000 price tag.
Electravia first test-flew its battery-powered, single-seat Electra in December 2007 for 48 minutes. Its future designs include the two-seat ElectroClub flying wing and the single-seat ElectroLight electric ultralight (both shown above). Visit www.electraflyer.com, www.windward-performance.com, www.pipistrel.si and www.electravia.fr.

Grand Champion Award
Joe Dobransky, owner of a classic 1946 Piper J-3C-65 Cub, was awarded 2008 Grand Champion Gold Lindy in the Classic Aircraft category at AirVenture 2008. The restored Cub is the result of countless hours of work by American Legend Aircraft Company. "This particular job was an enormous effort that began as a trailer load of aircraft parts," said American Legend's Pat Bowers. "Each component was disassembled, inspected and evaluated. Each newly replaced or overhauled part was built to Piper's original specifications." Log on to www.legend.aero.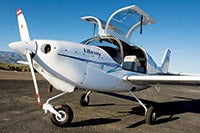 Liberty In Germany
Liberty Aerospace has signed an exclusive distributorship with Piper-Germany to sell and distribute the Liberty XL2 in Germany, Austria and the United Kingdom. After seeing a significant increase in international orders (and receiving an overwhelming response at all of the major air shows in Europe this year), Liberty has recognized the need to increase its sales and support structure overseas. "We've long sought a quality partner to bring the Liberty XL2 into the Central Europe and U.K. markets. Given the size and quality of the Piper-Germany workforce and its premiere locations, we believe both companies will benefit greatly from this joint endeavor," said Liberty President and CEO Keith Markley. Learn more at www.libertyaerospace.com and www.piper-germany.de.
---
New CAPT Campus
Commercial Airline Pilot Training (CAPT) Program has opened a new campus at Cecil Field in Jacksonville, Fla. The program will be identical to the 12- to 14-month ab initio program at CAPT's headquarters at Flagler in Palm Coast, Fla. The training devices will include AATDs and FTDs; Cirrus SR20s and Avidyne-equipped Piper Seminoles will comprise the training fleet. "We're excited to grow our organization and help provide training for the pilot shortages being felt around the world," said CAPT Executive Director Chris Kokai. Visit
www.captprogram.org
and
www.flighttrainingservices.com
.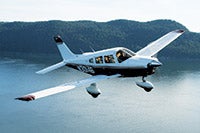 VGs On Dakotas
Micro AeroDynamics has added tapered-wing Piper PA28s to its growing list of GA models that can be upgraded with Micro Vortex Generators (VGs). Flight-testing for the new installation showed a 9% reduction in stall speed, a much higher roll rate, improved aileron control even in stall and improved controllability in slow-speed operations. The kit includes 100 VGs that are mounted across the full span of the wings. Another 24 VGs are attached to the vertical stabilizer, and 72 are mounted on the underside of the horizontal stabilator. Learn more at www.microaero.com and www.piper.com.

New Coverage From Avemco
Avemco Insurance Company has announced two new offerings: insurance coverage for aircraft owners who buy and sell aircraft on a part-time or sideline basis, and insurance for CFIs. Aircraft Trader Insurance provides coverage previously unavailable to noncommercial traders who aren't dealers but end up buying and selling several aircraft over the course of a year. Avemco CFI provides full-time coverage for part-time CFIs who wish to conduct flight training in their own aircraft. Beginning August 1, 2008, both policies were made available in most states. Learn more by visiting www.avemco.com.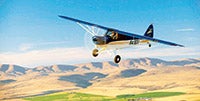 Top Cub Certified In Canada
The CC18-180 Top Cub from CubCrafters has received type certification from Transport Canada. This certification allows new, certified, ready-to-fly Cubs to be delivered to customers in Canada. With a useful load of 1,100 pounds, the Top Cub is well-suited for work or recreation in Canada. The optional Wipline 2100 Amphibious Floats open remote hunting and fishing destinations to pilots. Tundra tires in sizes of up to 35 inches are approved, and optional cargo belly pods allow numerous options for up to 350 pounds of cargo in addition to two people and full fuel. For more information, visit www.cubcrafters.com.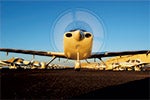 PlaneSmart In Houston
PlaneSmart Aviation, which has been providing cost-effective fractional aircraft shares for more than four years, has launched operations in Houston, Texas. For a one-time initial investment and monthly management fee, customers in the Professionally Managed Shared Ownership program receive equity ownership in a new Cirrus SR22-G3 Turbo, access to a growing fleet of airplanes and more. Visit www.planesmart.com.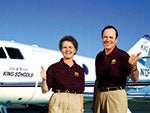 Kings In Hall Of Fame
The San Diego Air & Space Museum has inducted John and Martha King of King Schools into its International Aerospace Hall of Fame. The Kings join other members of the "Distinguished Class of 2008," including Scott Carpenter, one of the Original Mercury Seven "Right Stuff" Astronauts, and the Tuskegee Airmen, represented by Roscoe Brown and Lee Archer. Honorees were selected for their historic contributions to aviation, space or aviation technology. The Kings are the first couple to both hold every category and class of FAA rating on their pilot and instructor certificates. Martha is the first and only woman to achieve this. Log on to www.sandiegoairandspace.org and www.kingschools.com.
King Courses Now Available Online
Since the 1980s, John and Martha King have educated countless aviators through their video courses. Now, they're making their King Knowledge Test Courses even more accessible to pilots everywhere by putting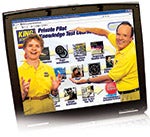 them online at www.kingschoolsonline.com. The courses will work on any computer with high-speed Internet. No matter which computer you use, when you return to your course, it will show you where you left off. Plus it will retain a history of everything you've done so you'll always know your progress. King Courses are specially designed to utilize the power of the computer. John comments, "Before we came out with a web version, we wanted to make sure the courses operated without delay, so customers would have the same satisfying experience that our CD and DVD courses provide. I'm happy to say that we've met that goal." For more information, contact King Schools at (800) 854-1001.
---
Advanced Training For Flight Instructors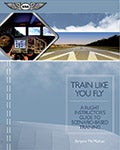 ASA's new guidebook, Train Like You Fly by Arlynn McMahon, shows flight instructors how to implement scenario-based training (SBT) into their teaching methods to help students train like they fly so they fly like they train. Unlike maneuver-based training in which individual maneuvers are isolated and learned out of context, SBT is about the big picture and the integration of all the elements necessary for successful flight. SBT teaches students to consider all aspects of a flight from beginning to end. SBT has been well-received, but until now, there have been few guidebooks available for pilots and instructors that demonstrate its everyday usage and daily application. To learn more, contact ASA at (800) ASA2FLY.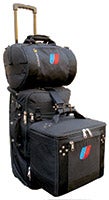 From The Golf Course To The Concourse
West Coast Trends, makers of the Club Glove for golfers, has designed a new seven-piece Flight Bag Ensemble for pilots. Jeff Herold, West Coast's president and CEO, is a private pilot who began his flight training in 1997. "My pilot friends observed the success of the Club Glove luggage line on the PGA Tour and started coaxing me into making custom luggage just for them," says Herold. After months of designing, testing and redesigning, the company came up with a seven-piece Flight Bag Ensemble, which includes the two-piece Piggy Back II carry-on, a flight bag, a gear bag, two clothing organizers and a travel kit. To place an order, call West Coast Trends at (800) 736-4568.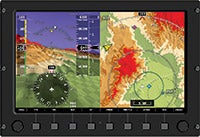 Dynon's Next-Generation Platform
Dynon Avionics offered a peak at its next-generation, glass-cockpit EFIS technology at AirVenture 2008. The new system is slated to be released in phases starting in 2009. It will offer the complete full-panel integration that has formerly been exclusive to the most expensive glass cockpits. In contrast to its current line of self-contained products, the next-generation system will be modular in design. Separating the displays from other components allows customers to start with the number of screens of their choosing. From there, they can build a custom system by adding modules that are right for a specific aircraft and budget. Other possibilities include using multiple ADAHRS modules for flight-instrument redundancy. Stand-alone PFDs, engine monitors and moving maps can all be configured with this modular system. The screens are anticipated to all be less than three inches deep, improving installation options for customers with tandem-seat aircraft or minimal space behind their instrument panels. LED-backlit screens will be available in seven- and 10-inch versions. To learn more, contact Dynon Avionics at (425) 402-0433.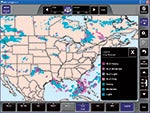 More Weather Data & An Enhanced Cockpit Experience
From WSI Corporation comes the latest version of its WSI InFlight Software (for use with EFBs and Windows XP–equipped PCs). Version 4.1 is designed to ease a pilot's flying experience in the cockpit and offer additional weather data. All functionality is now available in a single window. Controls for displaying different types of weather information have been simplified, and time and altitude "sliders" now enable users to easily select past, present or forecasted conditions at various altitudes. Among the new features is an icing product that depicts areas of probable icing (and its severity at 15 altitudes up to FL240) and areas of supercooled large-droplet icing. To learn more, contact WSI Corporation at (800) USA-2FLY.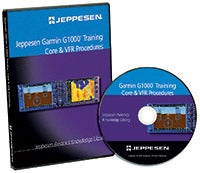 G1000 Training From Jeppesen
Jeppesen now offers several computer-based training programs for the Garmin G1000. Developed with input from Garmin, Jeppesen G1000 Training—Core Functions and VFR Procedures teaches the skills required to confidently and proficiently fly the G1000. Scenario-based, guided simulation provides comprehensive and recurrent knowledge of all core functions and tasks required for VFR flight. Jeppesen CFI Toolset—G1000 Visual Tools is a computer-aided instructional application for students and CFIs. The program enables pilots to successfully transition from steam-gauge cockpits to the glass flight deck. Jeppesen G1000 Training—IFR Procedures focuses on advanced functionality and procedures used when flying in IFR conditions. For more information, contact Jeppesen at (800) 621-5377.