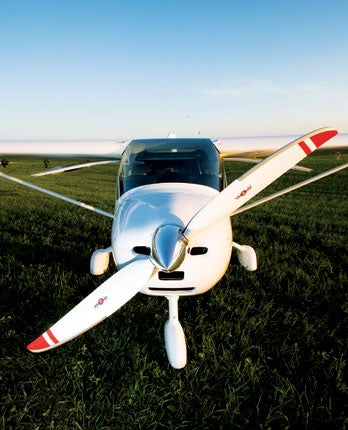 This week, within the course of about two hours, I received calls from two friends who wanted to buy similar, but different, airplanes. The common thread was that each wanted something fun and simple to own.
Emma, a young career woman, wanted a timeless classic, such as a Cessna 140 or an early-vintage Piper Cherokee 140, for about $25,000. Ralph, a Korean War veteran and retired executive, wanted something new and modern—he expressed an interest in an LSA—and was willing to spend about $120,000. I was intrigued by the wildly different price ranges that would essentially satisfy comparable needs and performance requirements.
What's the difference between spending $25,000 and $120,000? What are the differences between an older plane and a new LSA? Most importantly, which one is right for you? If you ask 10 pilots this last question, you'll get 10 different answers, but the main criteria in choosing a plane always boils down to the same three things: 1) what your flying skill level dictates, 2) what you can comfortably afford monthly, 3) what you need versus what you fantasize about.
Emma and Ralph wanted the same kind of performance, and their skill levels and enjoyment criteria were leading them both toward economical two-place singles; their budgets, however, were very different. Emma, with a mortgage and all the expenses of an active young person, could only afford $25,000. Ralph, a retiree with a paid-off mortgage, no kids and a comfortable nest egg, could afford to splurge a bit more.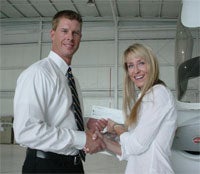 When choosing between an old airplane and a new airplane, it's important to take into consideration factors such as lifestyle, investment value, maintenance costs and insurance costs, among other things.
Oldie But Goodie
What should Emma and Ralph expect for their money? First, let's follow Emma and her $25,000 budget. She admires the classic, nostalgic lines of the Cessna 140, but recognizes the higher degree of flying skills and insurance costs associated with a taildragger, so she's also considering a mint-condition 1970s Cessna 150 and a nice but not perfect four-seat Piper Cherokee 140. The three planes offer similar performance specs: 100 to 115 mph cruise speeds, 6 to 7 gph fuel burn and more than three hours of range. The Cherokee offers more flexibility with its larger cabin and four seats, but you won't find a sweetheart Cherokee 140 for the same price as a mint-condition used Cessna 150. Each of these planes will hold their value well, though the Cherokee may offer the best value (thanks to its four seats), and the Cessna 140 may hold less residual value due to its conventional gear (these days, fewer and fewer pilots are tailwheel-proficient).
Insurance costs will be slightly higher for the four-seat Cherokee than for the two-seat Cessna, and definitely higher for the ground-loop-prone Cessna 140 taildragger. Any tailwheel airplane requires finesse and skill on landing to avoid a ground loop, a landing accident where you risk collapsing a wheel and damaging the corresponding wingtip.
---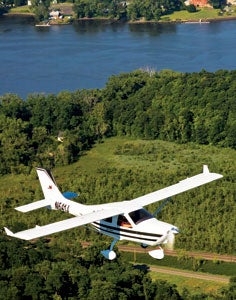 Jabiru J230 LSA

All of Emma's $25,000 options are famous for their easy maintenance and reliability, that is, when they're consistently serviced and maintained. Many airplanes, with age, fall victim to owners who have more ambition than cash, and these poor planes start accumulating a lot of deferred maintenance!which means less reliability, higher repair costs and higher chances of unwelcome surprises. Make sure the airplane you're considering has been reasonably and consistently flown and serviced, demonstrating evidence of care and TLC. With older airplanes, it's not just the hours on the airframe or engine, it's how steadily and thoroughly someone has maintained the airplane.
Engine overhaul costs will almost be the same on the 140, 150 and Cherokee. The C-85 overhaul for the 140 will cost about $13,000, the 150's Continental O-200 will cost about $16,000 and the Cherokee's 150 hp Lycoming will run about $19,000, but it's doing more (i.e., flying the airplane faster and carrying twice as many people).
The Cessna 140, Cessna 150 and Piper Cherokee are all fun to fly and affordable, with no inherent "gotchas" for upkeep or maintenance. So which airplane did Emma ultimately choose? Ask her when she gets back in town with her newly purchased airplane. She and a friend went to Santa Fe, N.M., for the weekend!

Choosing a plane always boils down to the same three things: 1) what your flying skill level dictates, 2) what you can comfortably afford monthly, 3) what you need…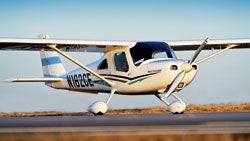 Cessna SkyCatcher LSA

The Light-Sport Option
Let's examine Ralph's situation. With all the turmoil in the stock market, even Ralph's wife would prefer to put money into an airplane rather than watch it go down the drain on Wall Street. Additionally, with an airplane, "He can take me to see the grandkids anytime I want!"
For his $120,000, Ralph is considering a new LSA, which will offer state-of-the-art technology and safety features. He has had his eye on the Cessna SkyCatcher, which will be built in China by Shenyang Aircraft and will be backed and serviced by Cessna's network of new airplane dealers and service centers. The price tag is anticipated to be $115,000, but delivery dates are still in the distance. What about a right-now LSA for Ralph and Mrs. Ralph? They want to see their grandkids now, not in 2010 or 2011.
The Remos GX, another LSA in which Ralph has expressed interest, offers unique features, but at a price slightly higher than $120,000. The German aircraft has a 100 hp Rotax engine, claims a miserly 2.6 gph fuel burn and offers the ability to use auto gas. There are plans for a Cirrus-style parachute, and the folding wings are intriguing (fly, land, fold the wings, put your airplane into a trailer and take it home—no hangar expense). Perhaps between the savings on fuel and hangar costs, Ralph won't mind the extra purchase price. Furthermore, the two-door aircraft is certified for night VFR, boasts an impressive climb rate and offers lumbar-supported seats in an ergonomically designed interior. It sounds like quite a ride, but a nicely decked-out one will run about $145,000.
---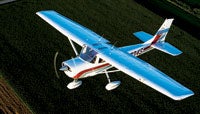 The Cessna 152 is a reliable aircraft that has retained its value well.
Another option is the Jabiru J230, a sexy-looking, sleek, Australian-designed and American-assembled LSA with a 120 hp Jabiru engine that delivers a 120 mph cruise. The aircraft has a reputation for being easy to fly, forgiving and well-designed; it offers a respectable climb rate of 700 fpm loaded and an ultramodern cockpit layout. Costing roughly $110,000, and available now, it should be a real contender.
What did Ralph do? As soon as Mrs. Ralph gets back from flying the new LSA, we'll tell you which one the couple bought. Mrs. Ralph decided that it would be a "kick" to learn how to fly, and her grandkids think she's "cool" because none of their friends have a pilot grandmother.
Which Is Best?
Both buyers got what they needed and wanted for their price range. Emma doesn't stress over her monthly payment because it fits her budget. She also likes that her plane is fully depreciated and should hold its value in line with the general economy. It may not be as reliable as a brand-new plane, and she's had a few delayed flights due to small mechanical and age-related glitches, but she has made the right choice for herself.
Ralph enjoys the sports-car feel of his new LSA and the high-tech avionics. He calculates that his flying days may be fewer than Emma's because of their age difference, so he wants maximum enjoyment, features and reliability to ensure the most flying days possible. Ralph isn't overly concerned with the impact of the investment potential of a new versus used airplane, as he has bought enough new cars over the years to understand the depreciation curve.
Emma and Ralph each purchased two airplanes with similar performance and handling qualities. Each airplane, however, offers a different ownership experience, as one is older than 35 years, and the other is brand-new. New or used, inexpensive or top-of-the-line, just being at 3,000 feet behind a purring engine flying across our beautiful country is reason enough for owning an airplane.
Purchasing Your Plane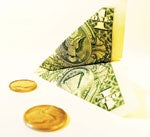 Getting preapproval for financing can be a daunting process, but don't be intimidated. It will, however, be more complicated than a few years ago; you'll have to prove you have a job with sufficient income to pay all your bills and comfortably make your payments. In most cases, banks are still using the 45/100 rule. Take 100% of your monthly income and then subtract all your monthly obligations (e.g., credit cards, mortgage and car payments, etc.). If your total monthly obligations don't exceed 45% of your monthly gross income, then you're most likely "qualified" in the eyes of the bank. Don't give up if your ratios aren't quite in the target range; a good aviation banker can guide you through possible options if you don't precisely fit the criteria.
Oddly enough, a $25,000 loan is harder to find than a $2,000,000 one. This is because the bank will spend the same amount of time and trouble on paperwork for each loan, but it will make a lot more money on the bigger one. A rule of thumb for a small airplane loan (under $50,000) is generally five to seven years and about 10% interest, whereas the larger loans will probably qualify for 20-year terms and about 7% interest. The 45/100 rule will apply generally in any loan size, and you'll probably need a credit score in the range of 680 or better. Bank of America (800-62-PLANE) is a good source for loans under $50,000; Dorr Aviation (800-214-0066) provides loans above that amount.
New airplanes are generally sold within a sales territory, so you just need to locate the nearest sales rep. If you're looking for an older plane, you've got your work cut out for you (there are no factory reps selling 1947 Cessna 140s or 1965 Cherokee 140s). The easiest way to find a used plane is through websites such as www.controller.com and www.trade-a-plane.com.
If you're considering a used airplane, it's a good idea to find a mechanic who can inspect the plane before you pay for it. Check for consistent, competent maintenance and any evidence of obviously deferred items. For brand-new airplanes with a factory warranty, a prepurchase inspection is less critical. Verify the terms of the warranty before buying.
The general details of the new economic stimulus package are just becoming available (see Ask P&P on page 20 for more), and it appears that the tax incentives will be generous for new and business-use airplanes. Before you buy, check with your CPA or a knowledgeable aviation tax expert to determine if your flying qualifies for any benefits or tax write-offs.