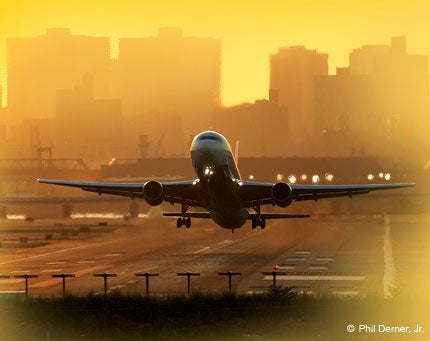 It was a particular flight in December of 2011 that really stands out in my mind. I always remember back to those harrowing stories of the pilots who were in precarious situations, facing a closed airport, deteriorating weather at the alternate, mechanical issues, low fuel and very few options available. I vividly remember years ago in flight school hoping that I would never find myself in such a predicament. Fast-forward 26 years, and on this particular night, my first officer and I were faced with nearly that exact scenario. We were en route from Los Angeles (KLAX) to New York (KJFK) with 129 guests and five crew on an Airbus A320. Our flight plan was for a cruising altitude of 37,000 feet and a planned fuel load of 41,500 pounds. This would have us landing at JFK after five hours and 30 minutes with over 6,500 pounds remaining. However, due to weather issues, in particular moderate to severe turbulence above 35,000 feet, we had accepted 33,000 feet for a smoother ride. Lines of thunderstorms over the arrival corridor into New York had forced our flight and others' to deviate farther to the south than planned. Now, instead of landing with 6,500 pounds of fuel, our Flight Management System (FMS) was predicting 4,500 pounds—perfectly legal, safe and not too unusual. However, to compound the problem, the very pleasant and courteous New York Air Traffic Controller working our flight asked us if we were ready to copy holding instructions. JFK had just been closed to all takeoff and landing operations.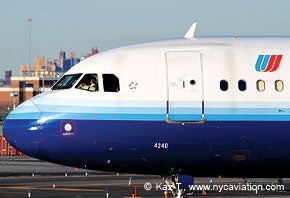 It was early in my airline career while flying for a regional airline based in Cincinnati, Ohio, when I was first introduced to the elements of Cockpit Resource Management (CRM). I quite frankly welcomed it very much. Not that I enjoyed the long two-day design of those early courses, but because I had flown with some characters, better known as "Crusty Old Badgers," who seemed to be personally responsible for the reason CRM was created. I experienced the captain who said, "I'm going to draw a line right down the middle of this cockpit. You don't touch anything on my side and I won't touch anything on yours. Any questions, kid?" Talk about setting a poor tone in the cockpit. But, my most favorite was the captain who briefed all of his first officers the same way. He started off by saying, "One of the reasons I like most about being a captain is that when I wake up in the morning, I know what kind of day I'm going to have and what kind of day YOU are going to have." I suppose the greatest thing I can say about both of these captains is that they were excellent role models for the captain that I hoped I would never become.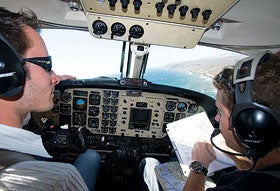 Crew resource management is standard in all airliners, and the skills learned can be applied to the general aviation cockpit as well. Major elements include teamwork, communication, situational awareness and decision making. The net result is increased flight safety. Taking it one step further, CRM tools can even be applied to single-pilot aircraft.
Today, when I brief my first officers, I let them know right away that I'm a big fan of CRM, and that I welcome them to speak up at any time. I ask them to state any concerns and "sound off" with anything that they may not be comfortable with. I find this to be a great tool to set a positive tone. In my 22-plus years with the airlines, I've proudly watched the evolution of Cockpit Resource Management of the early days to the Crew Resource Management designs of today. These new courses provide valuable tools that encompass not only the cockpit crew, but interaction with the in-flight team (Flight Attendants), Dispatchers, Gate Team (Gate Agents), and Maintenance Control and Technicians. While slightly different, the major elements of CRM haven't changed too much over the years. These include: Teamwork, Communication, Situational Awareness and Decision Making. Some very important sub elements include: Leadership, Assertiveness, Error Management, Conflict Resolution and Workload Management. A simple way to summarize these major elements would be to say, "A crew that sets a positive tone will have good Teamwork, Communicate well with each other, have an increased level of Situational Awareness, and ultimately will make good Decisions." The net result is increased flight safety. (I'm forever grateful for Captain Al Mullen and Captain Steve Harden of Crew Training International, Memphis, Tenn., who utilized me as a CRM facilitator for a number of years and developed that meaningful summary.)
Pilots may not dwell constantly on the elements of CRM, but they employ many of the elements more than one would think. On that particular night in December, after my first officer had copied the holding instructions, it became evident that we were going to have to make a big decision that would have a major impact on our operation and that of our paying guests. JFK was closed due to dangerously high winds exceeding 65 knots. To make matters worse, due to our deviation around the lines of thunderstorms, we weren't as close to our planned alternate as we would have been on our original arrival plan. We had 2,000 fewer pounds of fuel due to turbulence during cruise, and weather in the region was deteriorating below landing minimums. While we're CAT III/B trained and capable, not all alternate airports have CAT III approaches. And to add to the fun for the evening, a very small status message popped up on the ECAM (Airbus-speak for Electronic Centralized Aircraft Monitor) that one of our navigational systems had degraded. This would affect the particular type of approach we could fly.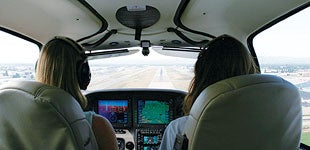 To manage this decision-making task, we divided up the work load. I communicated with my in-flight team and guests, advising them about the situation with weather and the rare closure of JFK. My first officer began working the ACARS (Aircraft Communication Addressing Reporting System), which is a nifty digital data-link system, both satellite and radio based, that provides information such as ATIS, METAR, TAFT, Winds and simple communication with dispatch. Working with our dispatcher, he developed two very good alternate airports nearby. I advised ATC that we had less than 28 minutes in which we could hold to either begin heading to JFK, or to divert to an alternate. Unfortunately, the wind at JFK never let up, and we ended up diverting to a new alternate. My first officer felt comfortable enough to suggest an alternate airport served by our airline. This was very important in the handling of our guests once on the ground. We both also felt comfortable including our dispatcher and maintenance control into our decision-making process. Ultimately, we arrived safely at the alternate. In retrospect, my crew utilized just about every element of Crew Resource Management that evening.
---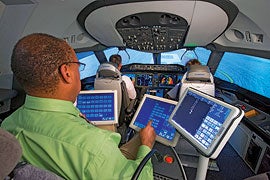 During simulator training for the airlines, crew resource management is an integral part of the syllabus.  This includes dynamics such as leadership, assertiveness, error management, conflict resolution and workload management.
Single-Pilot CRM?
The airline industry has worked very hard in the last two decades to increase flight safety, and today's remarkable safety statistics can be attributed to many factors, one being CRM. I truly believe that. I also believe very strongly that these CRM tools can and should be used by pilots flying in general aviation today. Large corporate and charter operators flying multiple-pilot aircraft have outstanding CRM programs. Some even rival and exceed that of the airline industry.
Where the gap occurs is in the single-pilot cockpit. Perhaps it's the perception that CRM principle can only apply to multiple-pilot cockpits. However, if you study in-depth recent NTSB reports on general aviation accidents, some interesting details begin to emerge, suggesting that lack of cockpit resource management principles lead to decreased flight safety. Statements such as: "pilot's lack of situational awareness," "pilot's poor communication," "pilot's fatigue and or failure to manage workload," regularly emerge. Statements such as "pilot's final choice" or "ultimate choice contributed to the fatal accident" should really be an eye opener to all general aviation pilots. In one example, the NTSB final findings of a fatal Cessna 206 accident from 2003 stated that the pilot's decision to take off into a severe thunderstorm contributed to the accident.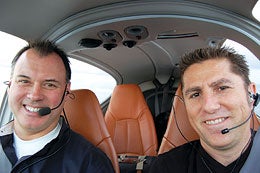 Dividing up workload is one simple solution for increased flight safety.
While it may be difficult to apply all CRM principles to single-pilot airplanes (SPA), there are some very important ones that should be focused on. In an SPA, there's no inter-crew interaction, authority or leadership issues, however, communication both with ATC, Flight Service, a safety pilot, passengers and other aircraft is critical to flight safety. I would even suggest that correct phraseology, clear and concise pronunciation and listening skills are vital to the communication element. Next would be Situational Awareness with a sub element of Workload Management. A pilot can increase Situational Awareness by being well rested and in good health to fly, which increase alertness, and execute good pre-flight planning, thus reducing workload. A poor example of this would be a pilot who didn't get a weather brief from Flight Service, didn't file a flight plan, hopped in the plane for a quick trip and ran into either a mechanical issue or poor and deteriorating weather. The workload for this pilot can become overwhelming very quickly.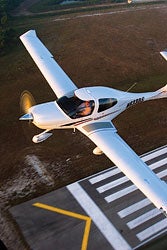 Ultimately, a pilot will make a decision whether it's as simple as just the decision itself to go flying or as dramatic as deciding to head for a plowed field or a paved highway following an engine failure. Experienced pilots have the benefit of being experienced. Many times, their decisions are based on the, "Been there, have the t-shirt," philosophy. Newer pilots, however, should rely on "reaching out" to help them make decisions. A co-pilot and a dispatcher may not be available, but a pilot could easily communicate with a pilot mentor, a flight instructor or contact a Flight Service Station to help in the decision-making process. My favorite phone call was from a pilot friend of mine with less than 600 hours wanting my opinion on continuing a flight or just getting a hotel room. I really admired him for reaching out and was happy to suggest that he just pack it in for the night. He avoided an IFR single-pilot night flight with embedded thunderstorms. I was sure glad to see him safely land the next morning.
Perhaps pertaining to Cockpit Resource Management for an SPA, we can say this: A pilot who's fit to fly and has properly planned/preflighted communicates better has increased Situational Awareness, thus reducing workload, makes better Decisions, and ultimately increasing their Flight Safety.
Captain Mike McEllhiney flies the A320 for a major airline based in San Francisco, Calif. He holds an ATP with type ratings on the Airbus A310, A320 and Boeing 747-400.