The sky isn't falling on the LSA phenomenon, though daily reports of global financial megadoom continue apace. Nor was 2011 the recovery year we had anticipated. And let us pause to lament those handful of craft and companies we had come to know and love—notably the Gobosh 700S—which are no longer served up by American dealers. Yet, there remain reasons to keep our chins up. Sales numbers did grow, if slightly, this year. Cessna Aircraft fulfilled its ramped-up production schedule by registering 140 Skycatchers as of November 2, 2011. The company is heroically gobbling up that backlog of 1,000 orders amassed before 2008's econo-geddon.
The rainbow of LSA designs never fails to delight: tricycle and taildragger models, floatplanes, seaplanes, fabulous motorgliders and flying cars…talk about an oasis in an economic desert. In the year since our last Buyer's Guide, 12 new S-LSA have earned ASTM approval: That's 123 in all. As noted, a few have ceased production. Remarkably, most manufacturers soldier on—no major shakeout yet—albeit many companies and dealers have tightened their belts.
New models loom, such as the purpose-built, all-composite Alpha Trainer from Slovenian up-and-comer Pipistrel, a 25-year-old company that certified four distinct S-LSA in 2011—and won the NASA CAFE Green Flight Challenge with a one-off, all-electric aircraft for good measure. The Alpha Trainer is slated for first delivery in April 2012.
As in previous guides, we'll cherry-pick from the top 20 list of FAA LSA registrations. These roughly quarterly reports, compiled and reported by Jan Fridrich for Dan Johnson's info-crammed website (www.bydanjohnson.com), give us a reasonable, untainted snapshot of who's actually delivering airplanes. As before, the top 20 models on that list represent the lion's share of U.S. sales: 87.5% of all registered S-LSA since April 2005.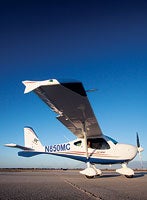 Flight Design
Flight Design
www.flightdesignusa.com
This German producer continues to do what it does best: produce, sell and professionally support a stable of top-quality aircraft like the flagship carbon-fiber CTLS and MC metal-built trainer. Flight Design added 17 aircraft to its total 340 registrations, which represents 15% of all U.S. sales. The company also announced a new four-seat airplane: the C4, aimed at the general aviation market. The company continues to expand and solidify its nationwide network with dozens of service centers. Price: $139,800 (CTLS); $126,980 (CTLS Lite); $99,000 (MC base price).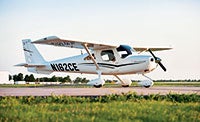 Cessna Skycatcher
Cessna Skycatcher
www.cessna.com
As predicted, Cessna closed in on first place (second now in total registrations), thanks to its 140 "catch-up" deliveries this year, as its China-based production continues to accelerate. The company lists 188 total Skycatchers, representing 8.5% of all U.S.-registered S-LSA to date. The instrument deck is built around the standard-equipped Garmin G300 multifunction display (MFD), and includes a Garmin SL40 Com radio, Garmin GTX327 Mode C transponder, VFR GPS and 121.5 MHz ELT. Power comes from the Continental 0-200D 100 hp mill. Price: $112,500.
---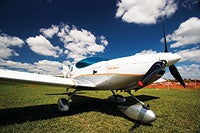 Czech Sport
Czech Sport Aircraft
www.czechsportaircraft.com
Leaping into third place on the strength of 20 registrations and a total 181 aircraft, Czech Sport Aircraft sa ownership and production of the Sport Cruiser design returned to it by Piper Aircraft. The airplane remains a popular choice for sport pilots. Looking at those lines and appointments and enjoying its fun-flying personality, it becomes clear why. CSA offers three models with a variety of features: Club, Tourer and Professional. Price: $119,000-$139,900.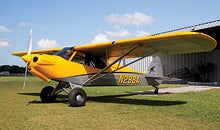 CubCrafters
CubCrafters
www.cubcrafters.com
Leading all producers so far this year, CubCrafters registered 29 LSA: almost a third more than the next-closest competitor, CSA, and closing in on third place with 177 total. Its Carbon Cub SS and Sport Cub S2 optimize the Piper Cub ethos that continues to represent roughly a quarter of all S-LSA types sold in the U.S. The SS gets a big boost thanks to its high-drama, high-deck-angle launches behind the ECi CC340 180 hp engine. Both models have roomy interiors, electric start and other Super Cub-style features. Price: $163,280 (Carbon Cub SS); $127,500 (Sport Cub S2).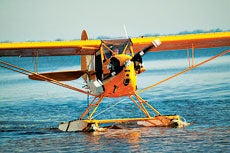 American Legend
American Legend
www.legend.aero
Still solid in fourth place with a total registration tally of 162, American Legend builds several versions of its beautiful Legend Cub, including the Texas Star kitplane. The new Super Legend adds a flapped wing, carbon-fiber components and the new 115 hp Lycoming IO-233-LSA multifuel engine. Continental O-200 (100 hp) and Jabiru 3300A (120 hp) engine versions also are offered. Also new is the Smart Cub with a Garmin G3X glass cockpit. Price: $124,500 (Legend Cub); $146,500 Super Legend).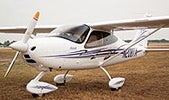 Tecnam Aircraft
Tecnam Aircraft
www.tecnam.net
Top Italian producer Tecnam has built quality aircraft for 60 years. It offers a comprehensive variety of LSA aircraft that covers the range of utility and luxury, from the lively, fun-to-fly P92 Eaglet trainer all the way up to the sleek, beautifully appointed P2008. Like Flight Design and Pipistrel, Tecnam is entering the four-seater market with its P2010. The top-notch composite/metal P2008 sports a 48-inch-wide cabin and 120-knot cruise. Price: $109,999-$169,999.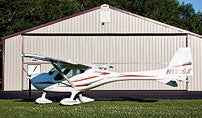 Remos
Remos
www.remos.com
Remos of Germany introduced an upgrade to its top-quality GX mainstay: the GXNXT. Beautifully finished and one of the top-handling LSA on the market, the GXNXT is primarily a cockpit-makeover edition. The instrument panel lost 1.5 inches on top and one inch on the bottom for better forward visibility and legroom. Dynon's seven-inch SkyView EFIS (there's enough real estate for dual SkyViews) updates the Dynon D100 and D120-based panel of the Aviator II model. Other avionics modules such as Garmin's 696 GPS are offered too. Price: $164,468.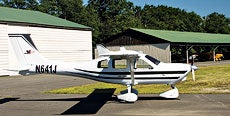 Jabiru
Jabiru
www.usjabiru.com
From Down Under comes dynamic manufacturer Jabiru, dropping a notch to eighth place, but hanging in there with eight new registrations this year. Jabiru LSA-category aircraft have logged more than 500,000 hours since 1991. Both the J230-SP (120 hp) and J-170-SP (80 hp) are all-composite built and powered by the company's own Jabiru powerplants. The J-230 has an 800 nm range. The J-170 is in wide use for training roles. Price: $111,900 (J-230); $96,900 (J-170).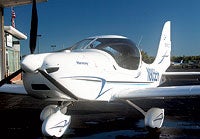 Evektor Aircraft
Evektor Aircraft
www.evektor-aircraft.com
Hanging tight in ninth place is Evektor with its latest model, the Harmony. A significant update to its popular line of SportStar aircraft (the previous model was the SportStar Max), Harmony, like its forbears, is a solid, stable, no-nonsense, all-metal low-wing two-seater with excellent cruise (110 knots), range (700 nm) and overall top-notch fit and finish quality. It's also available in a full IFR version. The fuselage is four inches longer than the Max and more room under the panel, too. Price: $168,000 (fully loaded).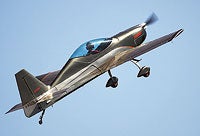 SportairUSA
SportairUSA
www.sportair.aero
Whatever style of LSA you're looking for, chances are good you'll find it here. SportairUSA offers the TL-2000 Sting S4 low-winger ($149,900, fully equipped); the TL-3000 Sirius high-wing luxury cruiser ($145,650, fully equipped); several Piper Cub clones from Czech maker Zlin Aviation including the ultra-customizable Bobber ($62,490, base) and iCub ($87,610, base) with an Apple iPad on the panel; the popular SeaRey amphibian kit (close to S-LSA certification) and the new Dallair FR-100 Snap!, a fully aerobatic single-seat competitor ($149,900). It's available as an S-LSA (production light sport aircraft) or Experimental-Exhibition.
---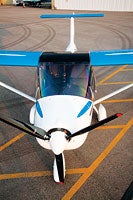 LSA America
LSA America
www.allegrolsa.com
The Allegro LSA, the company's flagship aircraft, is now completely manufactured in America. Originally built in Czech Republic, the North Carolina-based factory has updated and refined the aluminum wing and tail/composite fuselage design to include three avionics configurations, all at very competitive pricing. The top-o'-line Executive model includes a SkyView EFIS-based deck…at less than $100K. Prices: $89,000 (Classic Trainer); $94,000 (Voyager); $99,000 (Executive).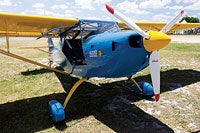 Aerotrek
Aerotrek Aircraft
www.fly-aerotrek.com
Aerotrek has two fun-to-fly, tube/fabric European-built flivvers, marketed directly through the U.S. distributor. The Aerotrek A240 tricycle-gear and A220 taildragger S-LSA are lightweight (585/650-pound useful load), versatile sport-flying planes built by Aeropro in Czech Republic and assembled in Indiana. Nearly 400 have been flying worldwide since 1990. Folding wings, 104-knot cruise and a variety of avionics packages including Dynon SkyView at a great price point make Aerotrek's super budget birds. Base Price: $69,850.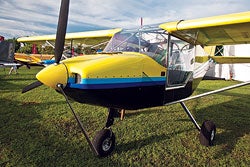 RANS
RANS Designs
www.rans.com
All-American designer/manufacturer RANS Designs builds airplanes…and bicycles! Three S-LSA (and several kit versions) top the list of this prolific company's many proven designs: the S-19LS Venterra low-wing, all-aluminum monocoque cruiser has 111-knot cruise and 610-mile range. Updated for 2012, the S-7LS Courier is a classic Cub-like tandem flivver with the gross increased to 1,320 pounds. The venerable S-6LS Coyote II and its earlier versions number nearly 2,000 worldwide! Taildragger or tricycle-gear options and several Dynon EFIS avionics packages are available. Price: $136,000 (S-19LS fully equipped); $83,000 (S-6LS base); $87,000 (S-7LS fully equipped).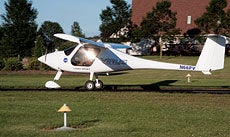 Pipistrel
Pipistrel
www.pipistrel-usa.com
Making a big splash this year with its stunning win (and $1.35 million prize!) in the NASA/Google CAFE Green Flight Challenge with the Taurus Electro G4 all-electric wondership, this Slovenian company is no newcomer. Five all-composite production models, with a sixth just announced—the purpose-built Alpha Trainer—account for 1,000 deliveries worldwide over the last 25 years. Highly refined aerodynamics for all its models, from easy-handling, bullet-streamlined motorgliders, to fast, comfortable cruisers that maximize economy, to all-electric self-launching, two-seat side-by-side gliders to a new, still hush-hush electric aircraft to be announced sometime in 2012. The company's purpose-built factory is also the biggest private producer of solar-generated electricity in Slovenia, and it designs and produces non-aviation products, as well. Pipistrel is definitely a company to watch.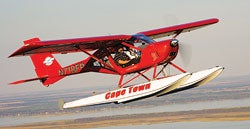 FPNA
FPNA
www.fpna.com
Currently in 16th place with 24 total aircraft registrations, FPNA, which stands for Float Planes and Amphibs, offers a full spectrum of water and land based S-LSA. Based in Sebring, Fla., the company sells and provides instruction in the Capetown floatplane, its A-22 Valor tricycle version and the A-20 Vista tandem high-wing pusher taildragger. Valor and Capetown are both fabric-covered, aluminum-skin riveted airframe funsters with 50-inch-wide cabins that reach a cruise speed of nearly 90 knots. Price: $67,995 (Vista); $112,000 (Capetown).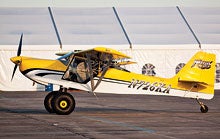 Pipistrel
Kitfox Aircraft
www.kitfoxaircraft.com
The celebrated Kitfox has led a long, colorful life since its introduction to the kit-built world back in the 1980s. One of the all-time popular recreational-sport aircraft (5,000-plus!), the "Fox" has been continuously refined and upgraded. The latest Kitfox S-LSA model is an immaculately handcrafted fabric/tube taildragger that offers good backcountry STOL performance and impressive, comfortable, solid-handling fast-cruise capability. Some supporting evidence: 107-knot cruise, 1,150 fpm climb and a 320-foot takeoff roll. Price: $83,495.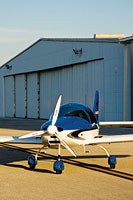 Breezer
Breezer Aircraft
www.breezeraircraftusa.com
The upgraded Breezer II comes with a variety of avionics packages in a well-laid-out instrument panel and aluminum-skin monocoque construction. Decent cross-country range (3.5 hours at 100 knots), 46-inch-wide cockpit, and it's also available as an E-LSA kit. Still one of our favorite sleepers. Price: $130,000.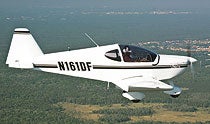 Corbi Alto
Corbi Air
www.corbiair.com
The Corbi Alto 100 all-metal low-wing S-LSA recently won its ASTM "wings" as the 112th approved S-LSA model. Beefed up and otherwise refined from its European origins, the Alto 100 is an optimized, "Yankee-fied" airplane making good use of state-of-the-art American components to suggest dependability, docile and lively handling and easy maintenance. The Corbi Alto 100 is both a training and recreational aircraft.
Many cool features include air conditioning systems, Approach FastStack electrical power bus, and Dynon or Advanced Flight Systems avionics. Price: $126,400 (Cross Country); $114,900 (Pro Trainer); $103,900 (Flyer).
---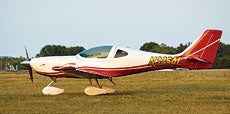 Arion
Arion
www.flylightning.net
Breaking in to the top 20 list, the U.S.-built Arion LS-1 Lightning, originally an all-composite kit sleekster, continues its sales successes with six more registrations for 2011 and a total of 17 aircraft, which in this economy ain't bad at all. The max cruise of 120 knots comes at the 2,850 rpm setting on the Jabiru 3300 engine. Climb rate is 1200 fpm! Many options include long-range tanks (30-gallon) and multiple avionics packages. Base Price: $98,000.
The Rest Of The Story
Sales indicators can give us important bell weathers of the health of a company and its industry, but they don't tell the whole story. Another fourscore or so LSA models we don't have space for may not have gained significant traction in the market for a variety of reasons, but the general lack of economic robustitude should be considered the prime Usual Suspect here. In the spirit of rooting for the underdog, here's a gathering of aircraft worthy of mention that could yet bust out of the Peloton and race to a win:
Two For The Road + A Water Bird: Although Terrafugia's Transition "roadable aircraft" (www.terrafugia.com) still awaits production and is now listed at $279,000 base price, the project continues. Meanwhile, the came-outta-nowhere Maverick (www.mavericklsa.com) paraglider-lofted dunebuggy, originally built for missionary work in third-world countries, is ASTM approved (#110), highway legal (as is the Transition), in production with an FAA-exempted 1,430-pound gross weight…and priced at $84,000! Meanwhile, another high-profile but long-delayed aircraft is the gorgeous Icon A5 amphibian (www.iconaircraft.com). First flown more than three years ago and with many presold, another 143 deposits were taken at Oshkosh 2011, a radio-controlled model is in the works, and the production prototype flew last July…can first deliveries come in 2012?
Not Kitting Around: We generally don't cover kit-only companies in this S-LSA guide, but one breakout story deserves recognition: the Van's Aircraft RV-12 (www.vansaircraft.com). Van's has sold thousands of general aviation kits over the years, and already has shipped hundreds of RV-12 kits, although numbers alone can mislead: Many tailfeather or wing kits may go out, but the whole airplane is never bought. Still, the prototype is S-LSA approved, which means it's E-LSA legal. Got a few to several hundred hours to invest in a building project? Check it out. RVs have a fanatical following that includes type-centric building and flying clubs. Rumors of a production S-LSA abound, but for now it's only a kit.
Honorably Mentioned: Germany-based FK Lightplanes (www.hansenairgroup.com) serves up several top-quality, proven composite designs. Latest is the Comet S-LSA aerobatic biplane, unique in its field since, unlike the Snap!, it's a tandem two-seater. The cockpit holes easily convert to bubble canopies for year-round skyjinks.
Just Desserts: Just Aircraft (www.justaircraft.com) has built rugged, quality backcountry high-wing taildraggers for some time. Its Highlander model is a kit that can be factory-built as an S-LSA (ASTM #33), in tricycle or taildragger style, and offers plenty of STOL performance, baggage hauling and room for big pilots (6'7″+)…and you can fly it with the doors off!
What's Not To Lyc?: The Renegade Falcon 2.0 (www.renegadelightsport.com) remains one of the sexiest planforms in the LSA realm. All composite and sporting the new Lycoming IO-233 LSA, 115 hp, auto-fuel-burning engine, production is reportedly underway, at a well-equipped $125,000 price point. If Corvette-style looks and Wichita Tin powerplants are in your dream wheelhouse, give this studly bird a look.
Tight Belts and Cloud Streets: If your bottom line is your monetary bottom line, a few aircraft deserve a close look: the Rainbow Cheetah XLS (www.x-airlsa.com) at ($49,500 to $62,900) and the X-Air LS (www.x-airlsa.com at $59,995. I.C.P. Aviation of North America (www.icpnorthamerica.com) takes over the reins from former dealer Skykits to market the highly respected Savannah S-LSA. The Italian-built STOL airframe comes in several variations: "S" model, wide-body "XL" and the "VG" (vortex generators). The "S" model will be reintroduced at a very attractive base price of $69,950 (fob Texas), powered by a Rotax 912ULS.
Soar High: And finally, for those of us who want our soaring cake and to eat it, too, by being able to effortlessly power up to the lift, the Phoenix motorglider (www.phoenixairusa.com) is a soaring motorhead's dream come true. Beautifully designed and built, this side-by-sider boasts a motor-off 32:1 glide angle, sports a 1,200 fpm climb and 115-knot, long-range-cruise on its Rotax 100 hp mill, carries a 612-pound useful load, and is truly a dream to fly. Not cheap at north of $150,000, but worth every shekel for the pilot who wants to have it all and share it with a companion.
Interested in regular updates from Plane & Pilot?
Sign up for our free newsletter to receive aircraft news, product information, pilot talk and more.