Tecnam North America's CEO Phil Solomon dropped me a line yesterday to make sure I heard the news that there's a new, all-metal, budget-priced Tecnam LSA, just released, that should generate some enthusiasm among the "LSA: too expensive!" crowd.
It's called the P92 Echo Classic Light. It's priced at $74,999, and that's fly away from Richmond, Virginia "with no added costs for anything!", says Phil.
"The idea is to meet the needs for pilots, flight clubs and partnerships," he tells me, "who want the lowest-cost, fully-built metal aircraft from a major manufacturer.
"The structure is identical to all the P92 series (a 20-year production success) but to save weight the control surfaces (flaps, ailerons, rudder, stabilator) are fabric covered. The main gear and nose gear are the same as the standard Classic de Luxe, Eaglet etc., but to save weight the wheels and tires are smaller.
"As you know the sprung steel landing gear mated to a metal airframe is excellent at absorbing less than perfect landings!"
(I think by "as you know" he means he's heard about my landings…doh!…but also that metal airframes have been the standard of General Aviation training for decades precisely for their ability to minimize the embarrassments and damage that gravity makes us heir to.)
"In line with requests from customers," Phil continues, "the basic plane is day VFR instrumentation only with all extras eliminated. We expect to see typical buyers looking to use low cost add-on options.
He notes one of Tecnam's panel packages for the Light will include support for an I-Pad (customer supplied or from Tecnam) and would "probably" include the following:
Panel mount and integrated power supply for the I-Pad
Levil AHRS (options include ADS-B, WAAS GPS)
External antenna, power supply and mount for a hand held radio (customer owned or supplied by us)
Portable intercom mounted with external power supply
"This would give customers a fully functional PFD, GPS, radio, charts, intercom etc. for a few thousand dollars!
"We believe that even with some of the other options included we will be the lowest priced, fully functioned SLSA out there from a major manufacturer!
"We also believe that the plane would be highly competitive, price wise, with an RV7 kit which has to be built by the customer and, of course, may take two or more years to complete.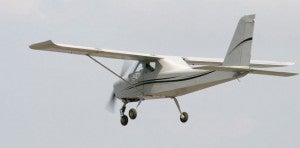 He adds that some buyers may choose to buy the basic Echo Classic Light Sport and register it as an ELSA (Experimentally-built)
"That would allow them to exercise some creativity but (also) give them the benefits of a factory-built structure which would make it easier to sell later or re-register back as an SLSA."
Phil says the plane is already in production in Italy and he hopes to have the first one here in time for January's Sebring show in Florida.
This can be seen a direct answer to Pipistrel's all-composite Alpha, in the mid-to-high $80K range delivered, and has the appeal of that easy-repair metal airframe, not to mention a very competitive price.
It will be interesting to see how well the bird does. If it proves to be durable enough for flight training, and handles anything like one of my all-time favorite LSA, it's sister-ship the P92 Eaglet, flight schools will want to give it close scrutiny.  Best good luck wishes to Tecnam: this should be seen as a serious entry in the fun-flying, flight school horse race.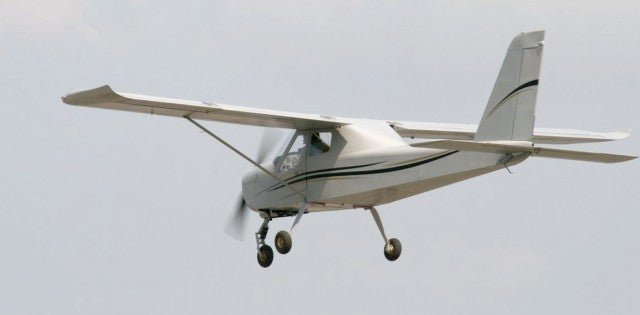 Some basics:
Rotax 912 UL 80hp
Empty weight: 606 lbs.
Max takeoff weight: 1,102
Useful load: 496
Tank capacity: 11.9 gallons (2nd optional 11.9 gal. tank available)
Full fuel payload: 425 lbs.
Fuel endurance: 3 hours
Max level speed: 103 kts.
Economy cruise: 92 kts.
Stall clean: 44 kts
Mains and nosewheel – 4.00 x 4
Gear: sprung steel
Manufacturer's two year/200 hour limited warranty