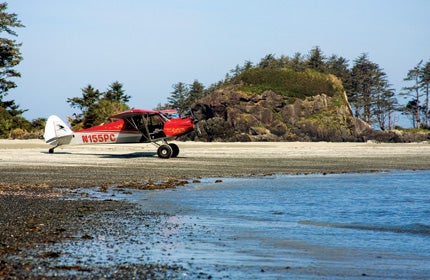 Cubcrafters Carbon Cub SS
The light-sport aircraft industry hangs in there, although sales numbers, as with general aviation, still struggle to gain safe altitude in the stormy economic skies. Encouraging item: LSA sales in 2009 represented nearly 25% of all GA piston purchases. Another surprise: Most of the 107 models available for sale here and abroad are still in production—with more new models in the pipeline! Nobody's getting rich (this is aviation, remember?), but most makers believe the turnaround will come. That's the spirit!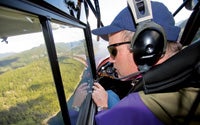 And with the Euro taking heat against the dollar lately as Europe goes through its own econoclysm, U.S. prices for foreign-produced LSA could drop. Many airframe makers lowered prices, but the industry still faces challenges: ongoing dyspepsia imbued by the sluggish recovery; market recognition—many people still aren't aware of what an LSA is, maybe that's why 20% of all U.S. sales in the U.S. are Piper Cub replicas; and reservations over reliability of ASTM airworthiness standards. And how in the world do you make a good buying decision when there are 107 different aircraft to evaluate?
Never fear: Help is here. Our survey of top sellers and up-and-comers awaits your scrutiny. Special thanks to Dan Johnson for supplying Jan Fridrich's exhaustive market-data crunching of FAA registrations, posted regularly at www.bydanjohnson.com. Clear prop!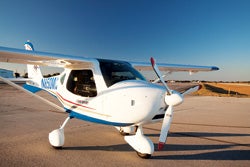 THE TOP TIER
Flight Design
Since 2004, the German company Flight Design has dominated the U.S. market. Its 312 sales represent a 17.4% market share. New this year are the all-composite CTLS Lite (50 pounds more payload than the CTLS; $20,000 lower cost) and the MC (all-metal, super roomy, recreational/flight-school appeal). The company's excellent U.S.-based service and support network, quality construction and the CT's reputation for top performance keep bringing sales; it's second in registrations so far this year. Price (CTLS Lite): $119,800. Contact: www.flightdesignusa.com.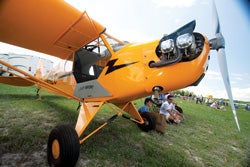 American Legend
This friendly, well-run Texas company remains in second place (154 sales, 8.6% of market share), thanks to market sensitivity, quality construction methods and the enduring appeal of its flagship, the Legend Cub. In addition to the Texas Star E-LSA kit version, there's a new, budget-wise Classic J3 S-LSA powered by a Continental O-200 engine (price: $94,895); a Garmin G3X Glass Cockpit multifunction display option; and the AmphibCub float-equipped version. Contact: www.legend.aero.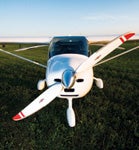 Remos
The impeccably finished, all-composite, carbon fiber-winged Remos GX was 2009's leading seller. Made in Germany, the flagship GX holds fifth place overall and remains a top contender in the market, due to its quality and the company's deep funding base and consistently high-profile marketing strategy. More germane to pilots: This is one handsome, excellent performer, with top-tier handling and construction/finish, among the best examples available of S-LSA. Price (Aviator II model): $148,900. Contact: www.remos.com.
---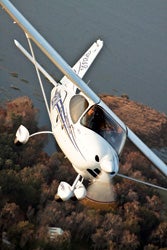 Tecnam

Nipping at Legend's heels, this decades-old Italian-based aircraft enterprise produces several top-notch, all-metal light- sport designs for Europe and the U.S. Latest is the P2008, a gorgeous, hybrid metal/composite high-winger that represents Tecnam's attempt to capture the luxury LSA market—and priced accordingly from $154,000 to $169,999. Its mainstay Sierra is accompanied by the Echo Classic, still moderately priced in the low-$100K range, the P-92 Eaglet trainer and the Bravo.
Contact:
www.tecnam.net
.

CubCrafters
A surprise success story so far this year is the boffo sales of the beautifully made Carbon Cub SS and Sport Cub S2, which landed CubCrafters in fourth place overall—and leading the pack for 2010. The Carbon Cub's CC340 engine, TBO'd at 2,400 hours, drives this story: It cranks out 180 hp—yes, it's LSA legal—and is a major draw for traditional GA pilot types. The high deck angle at takeoff is a kick! Initial climb rate: 2,100 fpm. Price: $163,280.
Contact:
www.cubcrafters.com
.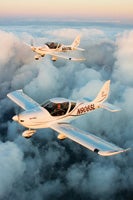 Evektor
One of a host of quality Czech Republic-made LSA, SportStar Max is the latest SportStar refinement. The company ranks eighth overall with 5.1% of total U.S. market share. A nimble handler and comfortable cruiser, the all-metal LSA (SL version available as an E-LSA 200-hour quick-build kit) climbs and cruises fast, is a joy to fly, and employs quality riveted/bonded construction and corrosion proofing throughout. Also available in full-IFR version for instrument-rated pilots at $155,000. Contact: www.evektor-aircraft.com.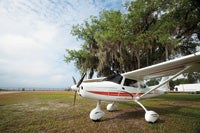 Sportair
The lively, sweet-handling, low-wing Sting S3 has a new version—the Sting S4, and a new sibling due for ASTM certification this year: the elegantly beautiful Sirius high-wing cruiser. Every Sting and Sirius comes with a Galaxy ballistic parachute system. The Sirius has performance to go with its good looks: 553 pounds of useful load, 1,100 fpm climb, 120-knot cruise and 34-gallon fuel tank for extended range. Price (Sirius with Dynon EFIS): $139,000. Contact: www.sting.aero.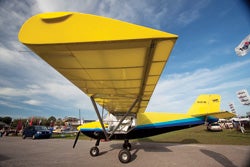 Rans
This top American producer of ultralights and LSA (13th overall) continues to impress with quality low-cost offerings (the delightful-handling S-6 ELS at $63,000) and an all-metal charmer (low-wing S-19LS at $123,000). Rans also offers the S-6LS Coyote and S-7LS Courier fabric-covered flivvers and a top-selling line of recumbent bicycles, too, if you're so inclined! Rans products are consistent wonders of construction ingenuity, classic aerodynamic integrity and plain fun flying. Contact: www.rans.com.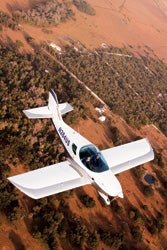 Piper
Arguably the biggest story of the year is Piper's acquisition of the CZAW SportCruiser, a big winner abroad and in the U.S. (sixth in sales since '04). Redubbed PiperSport, it debuted at Sebring in January. CEO Kevin J. Gould kept his January promise and delivered the first three airplanes at Sun 'n Fun in April. The PiperSport already ranks fourth in sales for 2010. Sleek and sexy, it fits Piper's GA line perfectly; you'll see them everywhere in time. Price: $119,000. Contact: www.newpiper.com.
Jabiru
Jabiru USA has consistently placed in the top 10 since '04 with its J-Series imports: the J-250, J-230 and J-170. Stable, solid, refined and efficient, there are many qualities to praise with these rugged composites, not the least of which is an unusually roomy baggage compartment and the highly respected Jabiru engines (two sizes: 2200cc and 3300cc). Well-priced for an import at $96,900 to $111,900 base prices. Kits available, too. Contact: www.usjabiru.com.
---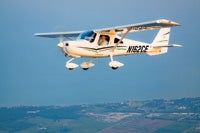 Cessna
Although 1,000 customers ordered the C-162 Skycatcher after it was announced in 2006, only one aircraft has been delivered. Testing and production setbacks are the culprits. Yet how can we leave out this major player from our top-tier list? The company is on track to catch up to the pack after receiving ASTM certification, and production airplanes should at last begin arriving at airfields as you read this. CEO Jack Pelton hopes for 300-400 deliveries per year. Price: $112,500.
Contact:
www.cessna.com
.
UP-AND-COMERS
Some airplanes achieve wild popularity long before they even come to market, such as the Cessna Skycatcher, PiperSport and Icon A5 amphibian. Others of comparable quality, performance and visual appeal may take longer to work their way into the LSA vernacular.
Herewith we present our selection of LSA we feel worthy of your closer attention. Some have yet to be delivered. Some target niche flyers (amphibians, motorgliders). Many are solid performers from Europe, but less known here. And a few are brand new but already establishing reputations.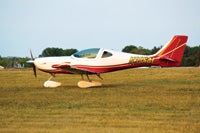 Arion
The Lightning is a flat-out stunning, new, all-composite design that's turning heads and opening wallets. Tied for sixth place in registrations this year, it won Reserve Grand Champion at Sun 'n Fun 2010. First flown as a kit in 2006, the LSA version is tested well beyond ASTM specs—including a 270 mph flutter test. The S-LSA version is just one year old, though 83 kits are out there. Quick specs: All-composite construction; 120 hp Jabiru 3300 engine; 44 knots clean stall; 1,200 fpm climb at full gross!; AN hardware, Matco wheels and brakes, other quality American components; 120-knot cruise; 42-inch cockpit; U.S. built. Price (base): $93,900. Contact: www.flylightning.net.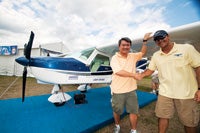 Paradise
A perfect example of an up-and-coming S-LSA: The Paradise P-1 is the S-LSA version of a popular Brazilian homebuilt that first flew in 1999. Adapted from a four-seater, there's room for lots of baggage, not a typical LSA feature. Airframe is welded chrome-moly steel tubing with aluminum skin: a time-honored construction method that's strong yet light. Solid-aluminum spring gear, docile and comfortable handling, all-leather interior, Amsafe seatbelt airbags, dual yokes, steerable nosewheel…definitely worth a look. Price: $108,830. Contact: www.paradiseaircraft.us.

Aeropro
A real up-and-comer (tied for eighth for 2009), the Czech-built Aerotrek comes in two versions: A220 taildragger and A240 tricycle gear. Built in the Czech Republic and assembled in America, 300 of the fabric/tube sportsters are flying worldwide. A cool feature: folding wings. One person, 10 minutes, and into the garage or onto the trailer it goes. Lightweight, comfortable, with good visibility and a real fun-flying feel, these airplanes are considerably evolved from their original Kitfox ancestor. Optional 100 hp Rotax—or standard-equipped 80 hp 912UL for $67,950. Contact: www.fly-aerotrek.com.
---
Skykits
Tied for seventh in 2010, Skykits is tapping into the "Lower prices please!" zeitgeist with three Italian-built, ASTM-certified performers priced from $74,000 to $85,000: Savanna VG (for vortex generators), Savannah Rampage VGW (for wide-body) and Rampage, a pretty, semi-monocoque all-metal bird with—get this—electric leading-edge slats and double-slatted Fowler flaps! The flaps and slats give a 34 mph stall speed…and takeoff in under 147 feet! The Savannahs have float rigs and come in kit form, too.
Contact:
www.skykits.com
.
Bar D Aviation
The graceful Allegro (11th since 2004) began life as a Czech-produced bird. The third-ever ASTM-certified LSA, it's now built exclusively in Oregon. Includes Kevlar-reinforced composite fuselage; aluminum wings, tail and empennage; T-tail; 17 gallons fuel; 80 hp or 100 hp Rotax engines. Performance: 120 knots max, 35-knot stall, 1,000 fpm climb, 12:1 glide. Contact: www.b-bar-daviation.com.
Indus
The Thorpedo and Sky Skooter all-metal low-wingers are both based on famed kit designer John Thorp's celebrated designs. The all-American company holds 14th position in registrations since 2004. Sky Skooter was FAA type-certificated in 1944! Corrugated aluminum wings increase strength while dropping weight: useful load (645 pounds) is greater than the 625 pounds empty weight! Thorpedo has a big six-cylinder, 120 hp Jabiru 3300 engine for short takeoffs, 1,020 fpm climbs and a respectable top level speed of 115 knots. Price (Thorpedo): $85,995. Contact: www.indusav.com.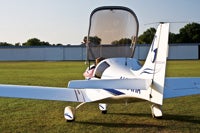 Gobosh
A perfect example of an unsung company that offers two lovely, capable, lively S-LSA and deserves more awareness. The rakish composite 800XP and the super-handling all-metal 700S and 700X models are low-wing designs that are delightful to fly. They're built to certificated aircraft standards in the Czech Republic and Poland, respectively. Gobosh jumped out early on and remains in 15th place overall. Evidence of its quality is the Best Commercial LSA award for the 700S at Sun 'n Fun 2010. Both models come with several sophisticated EFIS instrumentation packages. Price: $124,500 (700S). Contact: www.gobosh.aero.
FPNA
Another company well known in the southeast is worthy of broader national attention for its fleet (an even dozen LSA, GA and ultralight models!) of fun flyers that take to land, sea…or both. Valor A-22 and its Cape Town float version are the S-LSA aircraft. They sport roomy (52-inch cabin), all-metal, fabric-covered fun flyers that cruise at 90 knots and start at $79,999. The company is tied for eighth in registrations for 2010, and operates several flight schools in Florida. Contact: www.fpna.com.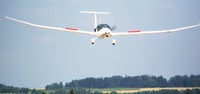 Phoenix Air
Last year, the spectacular S-LSA Lambada motorglider fell on hard times and is, at least temporarily, out of production. Right on its heels comes the Phoenix, with tantalizingly few details other than this from Jim Lee, champion soaring pilot and its U.S. importer: "The Phoenix will take the U.S. by storm!" Jim's not given to hyperbole, so consider that a noteworthy rave. Produced in the Czech Republic, the Phoenix is an all-carbon-fiber composite, two-seat, 15 meter-span aircraft to be certified S-LSA. Sleeker and cleaner than its predecessor, it's spec'd at 35:1 glide ratio, 32-knot stall, 115-knot cruise speed and under 140 fpm sink rate. Wow! Power is a Rotax 912ULS rated at 100 hp. Contact: www.phoenixairusa.com.
---
Breezer
Less known but solid is the German-made Breezer II, an all-metal, well-built low-winger with attractive lines reminiscent of the best of Wichita Tin. Marketed by Mike Z Aviation in Plant City, Fla., Breezer has been highly popular in Europe for years. Often it's the little things that sell you on an airplane, such as powerful Beringer brakes, quality classic metal construction, dual sticks and throttle levers, solid landing gear, comfortable seats, excellent performance and stable, solid handling. Price: $119,900.
Contact:
www.breezeraircraft.de
.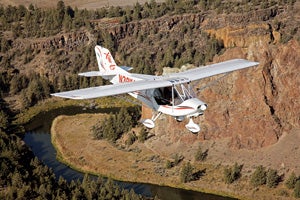 Matt Verdieck
X-Air
Of strong appeal for the budget-conscious is LSA's low-price leader: the X-Air LS. It's a cute, capable, ultralight-style airplane that goes for $59,995. ASTM certified and with a full-fuel payload of 484 pounds, you can boat around quite comfortably at 85 mph, max cruise at 113, reach out 300 miles and enjoy low repair and maintenance costs thanks to the stabilized Dacron sewn-envelope covering. The wings fold for storage when you're done flying. Contact: www.x-airlsa.com.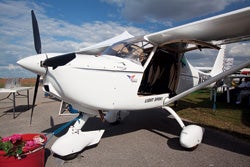 FK Lightplanes
The FK9 Mk IV is another sleeper. A quality German design, well proven overseas, it comes in three flavors: tri-gear, taildragger and float-equipped. Of mostly composite construction, welded-steel-tube cage for crash protection and optimized for a BRS parachute system, it's an overall attractive, solid-performing, float-capable S-LSA, with a cruise of 104 knots and a 1,500 fpm climb. Another interesting design from the same manufacturer: the Fk12 Comet, an S-LSA folding-wing biplane! Price: $95,500. Contact: www.fk-lightplanesusa.com.
Kitfox
Based on the hugely successful homebuilt kit (4,500 delivered to 42 countries), copied under various names in ready-to-fly and kit form—it was itself born as a rework of the Avid Flyer kitplane—the Kitfox is now an S-LSA with the classic attributes of the original and many enhancements: folding wings, STOL performance, well supported in the U.S. and priced affordably at $83,495. It's no slouch performer either: 320-foot takeoff roll, 1,150 fpm climb, 105-knot cruise at 7,500 feet at max gross weight—a real backcountry bird. Contact: www.kitfoxaircraft.com.

MySky
And finally, here's something truly unique that we expect will find a place in the hearts of fighter-jock wannabes everywhere. Slated for production later this year or in 2011, the all-composite MS-One prototype has a slim, shark-like look, thanks to its tandem cockpit. Doing wingovers, you feel like you're in an air show plane. It's nimble, solid and retains energy well. Visibility with the shoulder-width canopy adds to the fighter-plane feel. Cruise: 120 knots. Range: 636 nm. Under-300-foot takeoff roll. Bottom line: a real kick to fly! Price (Mentor Edition): $124,500. Contact: www.mysky.aero.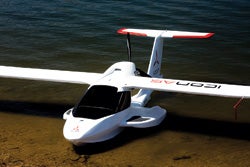 AMBHIBIANS R US
Purpose-built amphibious LSA occupy a niche segment of the overall market, but if water/land ops are your cup of airborne tea, give these four water babies a look. The "most splashworthy" award goes to Icon A5 ($135,000), with its gorgeous design, high-profile marketing (John Travolta wants one) and a sculpted, sleek design to match. It's still in testing, not available for another year—but hundreds are already ordered. Another notable S-LSA is the sexy composite SeaMax ($137,000). For amphibians on a budget, two kits: Aventura XLR kit ($66,200) and SeaRey (around $50,000 base price). Contact: www.iconaircraft.com, www.seamaxusa.com, www.seaplane.com, www.searey.com.