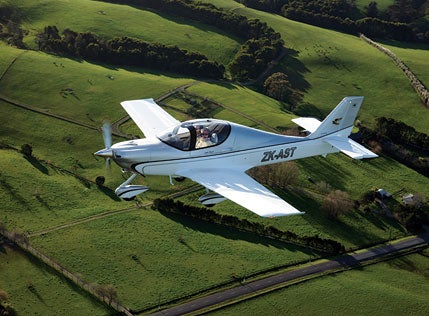 Tecnam Astore
Nobody would argue that the introduction of light-sport aircraft (LSA) changed general aviation in ways unseen since the golden era of Cubs and Luscombes. The Federal Aviation Administration introduced LSA with their ruling on July 20, 2004, creating a new category of aircraft intended to fill the gap between ultralight aircraft and general aviation aircraft. Specifically, the FAA mandated that light-sport aircraft would carry a maximum of two occupants, have a maximum takeoff weight of 1,320 pounds (seaplanes—1,430 pounds), a 45-knot clean stall speed, a 120-knot top speed at maximum continuous power, a single, non-turbine engine and fixed landing gear (except amphibious floatplanes).
What has changed general aviation is the emergence of hundreds—literally—of LSA manufacturers. The category also created a new type of pilot—the sport pilot—with that certificate's easier regulations, "driver's license medical" and lowered training requirements. The combination of those things has created a market as dynamic as computers in their '80s heyday, and just as volatile and interesting. This surge of popularity has driven technological progress, as well as innovation in design, creating some of the most interesting aircraft designs since the Beech Staggerwing.
What began as a cottage industry led by former ultralight aficionados has turned into a mature business sector with a decade of production under its belt. Designs have come and gone—some underfunded, some lacking performance and some downright ugly. A few surprised us, like Cessna's ultimately doomed 162 Skycatcher, which never took off the way Cessna intended it to. Also, the promised "affordable" LSA price tag hasn't dropped as low as many would wish, though in comparison to certified aircraft, LSA are still a bargain—especially for partnerships and flying clubs.
If there was one buzzword for 2014, it was "taildraggers," as several manufacturers launched tailwheel versions of their most popular models or created new models featuring the little wheel in the back (where many argue it should be). For 2015, performance aircraft with sexy lines and efficient performers seem to be the trend. Electric aircraft still promise the best bang for the buck as technology starts to catch up with expectations. GreenWing's Yuneec e430 will carry two people in vibration-free electric bliss for two hours (plus reserves), making it one of the early contenders in the electric LSA market.
As we write this, there are some 135 LSA models on the market, with that number changing weekly. Some will stir your loins, like the just-introduced SW51 Mustang made by Polish manufacturer FK-Lightplanes. It's a mini-Mustang in every respect except the price and its Rotax 912 iS engine. If that doesn't move you, try on the South African Sling with its fighter-like maneuverability, sliding bubble canopy and miserly fuel consumption. If there's one universal truth emerging in the LSA world, it's that there's something for everybody.
NEW AND NOTEWORTHY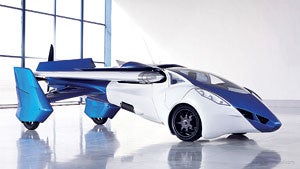 AeroMobil 3.0
AeroMobil 3.0. Okay, so it's not a certified LSA yet, but if they can keep the weight down, it will be. Who hasn't dreamed of a flying car? It's true that Terrafugia has trod this ground before, but AeroMobil has turned the flying car concept into true beauty. Developed continuously from a concept that was born in 1990, the prototype is built and is flying. In fact, it has been flying since October. Using the ubiquitous Rotax 912 engine to drive a four-blade propeller, the AeroMobil will finally deliver on the promise of flying cars that started with The Jetsons six decades ago. Price: TBD; www.aeromobil.com.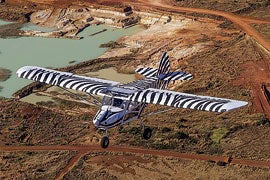 AeroSport BushCat
AeroSport (SkyReach) BushCat. The BushCat aircraft is available as a certified light-sport aircraft (S-LSA), or it may be built ELSA or as an Experimental Amateur Built aircraft (EAB). The rugged-looking utility aircraft can be ordered in nosewheel or tailwheel configurations and comes with the Rotax 912 engine in either 80 hp or 100 hp variations. The BushCat has a roomy cabin (47.5 inches wide) and a useful payload of 670 pounds. It even comes in an amphibious model. Price: $63,495 (ready to fly); $97,500 (amphibious model); www.aerosportplanes.com.
Astore. Italian manufacturer Tecnam started delivering this sleek and sexy beauty in September of 2014 to eager buyers around the world. Combining beautiful Italian styling, the latest technological innovations, and a comfortable and spacious cabin (46 inches wide), the Tecnam Astore is an all-new two-seat, low-wing, single-engine airplane that offers affordable performance and great handling. It offers the glass Garmin G3X touch-screen flight display system, features all-metal construction and includes an Apple iPad mini to run the Astore app that integrates with the aircraft's avionics. Price: Starting at $147,500; www.tecnam.net.
---
Glasair Merlin.
Kit plane manufacturing leader Glasair recently entered the LSA market with their Merlin, a two-seater aimed at the training market and reminiscent of Cessna's now-defunct SkyCatcher. The spunky, high-wing Merlin is powered by the Rotax 912iS engine, stalls at just 39 knots, has a useful load of 530 pounds and uses under-panel mounted control sticks, a la SkyCatcher. Merlin's interior is less Spartan than the Cessna and has a roomier, more modern feel, with nicer seats and a wider cabin. The panel features a Dynon SkyView touch-screen EFIS. Buyers can opt for a second SkyView Touch screen, an autopilot and an airframe parachute. Base Price: $149,000;
www.glasairaviation.com
.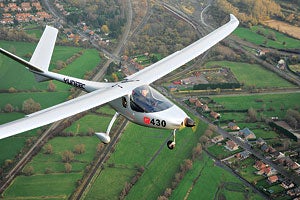 GreenWing e430
GreenWing e430. The e430 is a two-seat, single-engine, electric LSA-class aircraft designed to be easy to fly, economical and quiet. With a projected flight time of around two hours (not including reserves), the e430 makes electric flying practical, affordable and fun. The fast recharging system and the ability to quickly swap batteries between flights allows the e430 to keep flying while a backup battery is charging. The sleek aerodynamic design of the e430 maximizes the efficient power system. Made by Chinese electric-flight pioneer Yuneec Aircraft. Price: TBD; www.greenwing.aero.
Icon A5. The Icon A5 is a longtime placeholder in many "best of" LSA lists. However, in September 2014, Icon announced the first production-ready aircraft at Oshkosh, opening the door for its long-awaited production. The A5 is an amphibious LSA, designed to bridge the gap between watersport enthusiasts and pilots. Icon's first production aircraft (dubbed ESN-1) is the first plane built to the final A5 design specs. The production aircraft features an interior designed with Lotus Engineering USA. It paves the way for FAA approval and planned customer deliveries starting in May 2015. Price: $189,000; www.iconaircraft.com.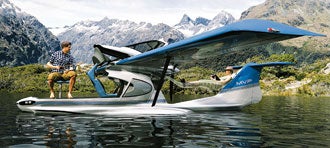 MVP Aero
MVP Model 3 Amphibian. Competing head-to-head with Icon's A5, a new LSA from Minnesota's MVP Aero is turning heads. The two-seat LSA is an A5 look-alike with a carbon-fiber hull, fabric-covered wing and carbon-fiber spars. Powered by a 100 hp Rotax engine, the factory-built version will sell for $189,000, and a quick-build kit version will be offered for $169,000. Its coolest feature is a foldout flat floor that turns the LSA into a bass boat, with hardware allowing a hammock to be slung across the tail. Price: $189,000; www.mvp.aero.
Pitman Air Dragonfly. An airy, purpose-built LSA specifically designed to aerotow hang gliders at the speeds hang gliders want to fly (30-35 mph), this aircraft now boasts Rotax 912 power. The Dragonfly was created with huge ailerons and a large tailplane that work at slow speeds. It also has a special rig on the tail that permits towing of a weight-shift aircraft. Price: $78,753 (100 hp 912 S-LSA version); www.pitmanair.com.
Quicksilver Sport 2SE. Quicksilver's factory-built two-seat LSA received the S-LSA airworthiness certificate from the FAA in July. One of the least expensive LSA at $39,999, its tubular steel fuselage with side-by-side seating lets riders experience the open air as unobtrusively as possible. The Chinese government fell in love with the sport-LSA aircraft and ordered 77 units. The aircraft are factory assembled and delivered to customers from three U.S. facilities. Price: $39,999; www.quicksilveraircraft.com.
Renegade Lil Rascal LS1. From the "Pitts Look-Alike" file comes this 100% American-made beauty. Renegade has elected to build an all U.S.-manufactured airframe with the AE-IO-233 Lycoming LSA engine configuration offering 116 hp. The fully aerobatic biplane comes in two models—the single-seat LS1 (weighing in at just 650 pounds empty) and the two-seat LS2. Both models will be certified as S-LSA. Buyers will receive aerobatic instruction in a Pitts aircraft. Price: $125,000; www.renegadelightsport.com.
---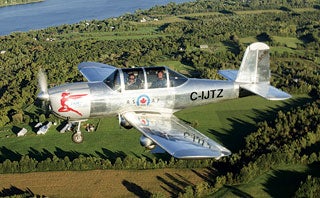 SAM
SAM. Aimed squarely at the vintage-retro market, the SAM LSA resembles a cross between a T-34 and a T-6. The stunning taildragger built in Canada has had jaws dropping for a few years now. In fact, it won the Grand Champion trophy in the LSA category at AirVenture 2014. The bad news is that owner and President, Thierry Zibi, has put the company up for sale. He said he loves designing aircraft, but not running production factories. The good news is that the SAM is far enough along in testing and production to be ready for sale on the LSA market as soon as someone buys the company. Price: $117,900 (ready-to-fly kit); www.sam-aircraft.com.
Solar-Powered Sun Flyer. Aero Electric Aircraft Corp. (AEAC), along with its partners, Bye Aerospace and German PC-Aero, are testing a solar-powered, all-electric two-seat aircraft called the Sun Flyer. The company started conducting research flights with a single-seat demonstrator at Centennial Airport (APA) near Denver and hopes to fly the Sun Flyer in 2015. Able to fly for three to four hours in bright sunlight, the Sun Flyer will likely be certified under the LSA category, though the FAA still prohibits training flights with electric-powered airplanes. AEAC is collaborating on a complete training system with Redbird Flight Simulations and Spartan College of Aeronautics and Technology, and plans to sell the Sun Flyer to the training market. Price: TBD; www.aeac.aero.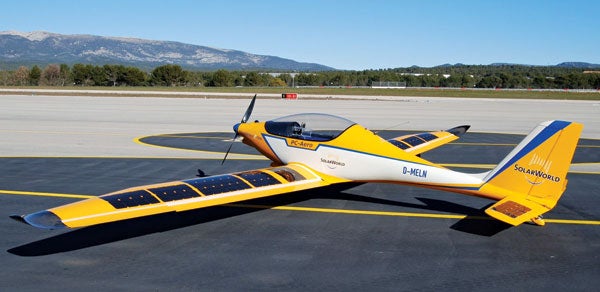 Sun Flyer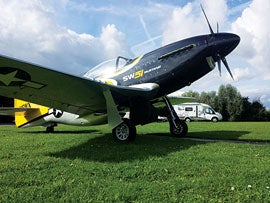 SW51 Mustang
SW51 Mustang. If there's one thing Polish Manufacturer FK-Lightplanes does well, it's design and build sexy airplanes. Makers of the hot-blooded FK12 Comet biplane, they've pulled out the stops with their 70% scale P-51 Mustang. Meticulously copied down to the wing skin and rivet pattern, the SW51 is just reaching the U.S. to an eager audience. With dual controls and aerobatic limits of +8 G and -4 G, there's not much it can't do that the original could, except cost you $2 million. This aircraft redefines light sport. If you don't fall in love with it, something may be wrong with you. Price: $140,000 (approx); www.fk-lightplanes.com.
TAILWHEELS
Aerotrek A220. Easily one of the best deals out there, the A220 is impressive in every sense. The factory-built two-seat S-LSA manufactured by Aeropro CZ in Europe looks like a lot more airplane than it is. Aeropro has been producing aircraft since 1990 with over 400 aircraft now flying around the world. The A220 is known for its distinctive quick-folding wing design (takes one person only 10 minutes to install/remove) and amazing visibility. Price: $88,950; www.aerotrek.aero.
---
Bristell TDO.
The sleekest LSA on the market, the Bristell TDO will make your heart skip a beat or two. Thanks to the combined comfort of good ergonomic design in the largest cockpit in its category, the TDO is the ideal vehicle for fun and long cross-country flights. The Bristell TDO has heavy-duty wing spars, a bubble canopy, an optional airframe parachute and gorgeous lines, all powered by a Rotax engine. Manufactured by BRM Aero in the Czech Republic. Price: $126,610;
www.brmaero.com
.
FK-Lightplanes FK12 Biplane. One of the sexiest LSA out there, the FK12 is a biplane to boot. The newest version of FK's exciting biplane incorporates larger control surfaces and redesigned landing gear for even snappier handling and improved landing characteristics. With outstanding climb performance and control response, the Comet is a stick-and-rudder pilot's dream come true. Fully aerobatic and equipped with a removable canopy, so you can enjoy open cockpit or traditional flying. Price: $95,320; www.fk-lightplanes.com.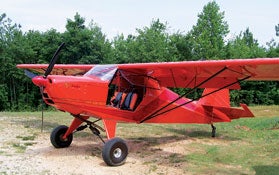 Just Aircraft SuperSTOL
Just Aircraft SuperSTOL. Basically an LSA mixed with a monster truck, the SuperSTOL drops jaws wherever it goes. The SuperSTOL is the latest product from Just Aircraft. It sports an all-metal wing aerodynamically designed to enhance slow-flight capabilities while also increasing cruise speed. Specially designed wing slats combined with large Fowler flaps allow it to be flown at extremely high angles of attack, permitting it to drop into small clearings. Price: $39,800 (kit); www.justaircraft.com.
Kitfox S7 Super Sport. One of the most successful LSA companies with over 5,000 aircraft delivered, Kitfox makes several models of LSA taildraggers. Kitfox is admired for crisp handling, excellent performance, easily folded wings and low-cost efficiency. Around the world, their models are used for tailwheel training and backcountry operations. Price: starts at $95,995, normally a kit-built aircraft; www.kitfoxaircraft.com.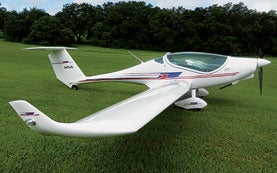 Phoenix Motorglider
Phoenix Motorglider. A tailwheel motorglider is a great combination. Phoenix Air is located in the Czech Republic, and they make the Phoenix, which is certified in the U.S. as an S-LSA Glider. The lightweight aircraft enables cruise speeds over 100 knots, yet weighs only 720 pounds, resulting in extraordinary soaring capabilities. Two sets of wingtips allow a flight span of 35 or 49 feet, with a hangar span of only 34 feet. It's powered by the proven Rotax 912 ULS. Price: $149,000; www.phoenixairusa.com.
Renegade Falcon. The Renegade Falcon LS 2.0 "Mizzoura" Taildragger is a beautiful airplane with its clean, smooth lines and Kevlar carbon-fiber composite construction. The Falcon LS 2.0 airframe is light compared to other LSAs, but is stressed to +6/-3g. Powered by the hunky Lycoming IO-233 124 hp engine with fuel injection and a 2,400 TBO, this taildragger is one to watch. Price: $125,000; www.renegadelightsport.com.
SkyCraft SD-1 Minisport. An odd-looking bird, the SD-1 looks like something right out of Disney's Planes franchise. The SD-1 Minisport is the product of seven years of design in the Czech Republic. Made of wood and carbon fiber, this single-seat LSA is factory-assembled in Orem, Utah. This LSA is powered by the German-engineered Hirth F-23 engine, offering 50 hp with a miserly fuel flow of 2.1 gph. It also offers dual ignition and fuel injection, and a TBO of 1,000 hours. Options include a ballistic parachute. Price: $54,850; www.skycraftairplanes.com.
---
Sling TD.
South Africa company The Airplane Factory has blown the roof off the LSA concept with their amazing two-seat Sling 2. All-metal construction, fighter plane handling, sliding canopy and the feel of a much heavier airplane have endeared the good-looking aircraft to everyone who flies it. Now, The Airplane Factory is introducing the Sling 2 Taildragger. This latest LSA model designed by Mike Blyth and The Airplane Factory team is identical to the Sling 2, but with a tailwheel. It's scheduled to arrive in the U.S. by Christmas. Price: About $135,000;
www.airplanefactory.com
.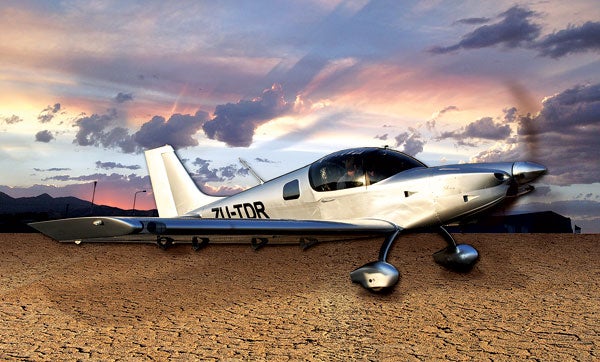 Sling TD
Tecnam Snap. LSA leader Tecnam has created a single-seat aerobatic LSA taildragger. The main feature of the aircraft is its high power-to-weight ratio and aerobatic capability combined with very low operating costs. The structure is 4130 steel tubing and composite carbon/glass/epoxy for the tail, fuselage cover and engine cowlings. Optional injected Rotax 912 iS and a smoke system make this an attractive performance LSA. Price: About $150,000; www.tecnam.com.
WATERCRAFT
The fastest-growing segment of the LSA world is amphibious and floatplanes. If you've ever flown an aircraft onto or off of water, you know why it's so addicting. Add to that the sheer joy of combining boats with aircraft, and you get the idea. While the Icon A5 was one of the first innovative and sleek amphibious LSA announced, subsequent years have seen the introduction of scores of competing models. Here are a few of the best.

Colyaer Freedom S100
Colyaer Freedom S100. This Seabee-looking LSA received certification in 2006. The S100 is a side-by-side two-seat amphibious aircraft with a T-tail and Rotax engine. It's designed to be disassembled onsite by two people and has about a 500-mile range. Manufactured in Spain, the S100 has been sold overseas for some time. U.S. Price: TBD; www.colyaer.com.
FPNA Capetown. The FPNA Capetown is a rugged do-anything aircraft. Short takeoff and landing (VSTOL) performance for a seaplane is amazing, and the time to get off the water is nothing short of breathtaking. More of a floatplane, the Capetown is powered by a Rotax engine. FPNA also carries the more traditional amphibious A-24 Viking. Prices: $112,000 (Capetown); $127,000 (A-24); www.fpna.com.
SeaMax M-22. The M-22 looks fun just standing there. Designed by famed aeronautical engineer Miguel Rosario, the M-22 has been around long enough to become one of the best-selling amphibious LSA on the market. Amazing visibility, 115 mph cruise speed and flowing lines are standouts. Base Price: $150,000; www.seamaxamerica.com.
Searey. With a track record of over 600 kits delivered, The American-built Searey is a proven amphibious LSA. The factory-built Searey gained FAA certification in 2011. Progressive Aerodyne's manufacturing facility is currently in full production of two certified models: the Searey Light Sport and the Searey Light Sport Elite. Prices: $144,000 (Elite); $125,000 (Sport); www.searey.com.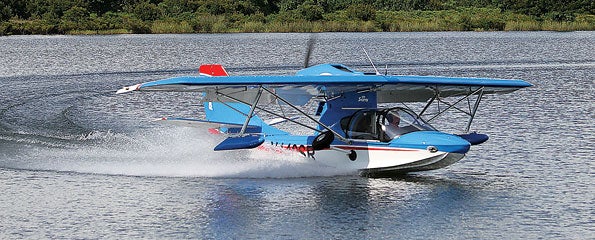 Searey Light Sport Elite
---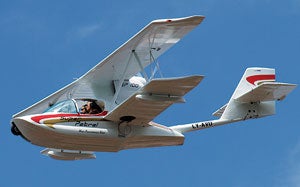 Super Petrel LS
Super Petrel LS. Looking every bit like a scaled-down Catalina PBY, The Super Petrel isn't only an amphibious LSA, but a biplane, too. With over 300 units sold around the world, this Brazilian beauty is a docile and versatile aircraft. EDRA Aeronáutica designed, developed and manufactured the composite LSA that can carry two people, full fuel and 50 pounds of baggage. A big hit at Sebring, it's coming to the U.S. market. Price $129,000-$150,000; www.superpetrelbg.com.
Vickers Wave. Looking like a gold twin of the Icon A5, this amphib LSA has made a splash. With technological innovation everywhere, this two-seater has aft-sliding doors, special crosswind landing gear, hydro-fins and a ballistic parachute. The Wave is powered by a 180 hp Lycoming engine with a special 72-inch Catto prop. As of October 2014, tooling is nearly complete, and the aircraft will be certified in 2015. This one should have Icon worried. Price: TBD; www.vickersaircraft.com.

Vickers Wave
On The Horizon. Though they're not on the market yet, both the Oxai M2 amphibious LSA and the ATOL Avion are far along enough to consider. Five ATOL prototypes have flown, and the M2 is being produced. These merit a closer look. Price: TBD; www.oxai-rc.com and www.atol.fi.
| | |
| --- | --- |
| Oxai M2 | ATOL Avion |
LSA HOT SELLERS
Aero AT-4. Once marketed as the Gobosh G700, that same aircraft is now the Aero AT-4. This friendly, all-metal, low-wing sport flyer is a joy to fly. Made in Poland by Aero Ltd., the all-metal bird derives from the AT-3, certified overseas at a higher gross weight and to rigorous standards. The company was recently acquired by Jiangsu LanTian Aerospace Industrial Park of China. Base Price: $105,550; www.aeroat-usa.com.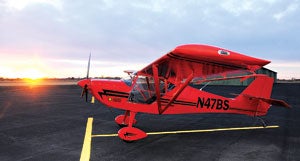 Aerotrek A220
Aerotrek Aircraft. The Aerotrek A220 and A240 aircraft are factory-built two-seaters that have been manufactured in Europe since 1990 with over 400 aircraft now having been produced. The A240 is the tricycle-gear version, while the A220 has a tailwheel. Many options are available including tundra tires and different avionics. Folding wings are standard. Solid aircraft with good load-carrying capability make these very popular. Price: $88,950; www.aerotrek.aero.
---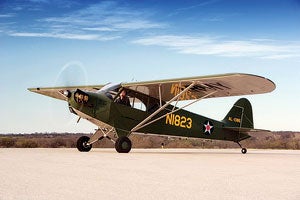 American Legend Combat Cub
American Legend. American Legend continues to lead the market with its Piper Cub J3 and Super Cub. The latest models—Super Legend, Combat Cub and new Legend Smart Cub (with Garmin G3X or Dynon systems)—continue the company's long tradition of excellent construction and quality finish. The coolest addition to the Legend lineup is the Combat Cub, which is reminiscent of the historic L-birds produced as liaison aircraft for the U.S. Army and Air Force from 1942 to 1962. Carbon-fiber components, special flaps and the 115 hp Lycoming IO-233-LSA multi-fuel engine bring versatility and performance. Price: $124,900 (open cowl Legend Cub); $129,900 (closed cowl Cub); $146,800 (Super Legend); www.legend.aero.
Arion Aircraft. One of the most eye-pleasing S-LSA (and kit) airplanes out there, the all-composite American-built Arion Lightning LS-1 serves up flowing lines and first-cabin performance, LSA-maxing cruise of 120 knots, climb rate of 1,200 fpm and Jabiru 3,300 power. It's also available as an EAB kit with near-140 knot cruise! Price: $130,000 (fully loaded); www.flylightning.net.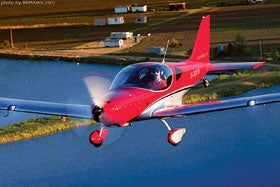 Bristell USA
Bristell USA. Now BRM Aero, the Bristell line includes three roomy, long-range, well-built LSA. The Czech tricycle-gear low-wing NG 5 comes standard with the 10-inch Dynon SkyView PFD or the Advance Flight Systems AF5600 EFIS panel and includes two-axis autopilot, BRS parachute and leather interior. New are the RG retract and the TDO taildragger models. www.brmaero.com.
Corbi Alto. The Corbi Alto S-LSA is the perfect primary training aircraft for the next generation of pilots. It's rugged and dependable, fuel efficient, and easy to fly and maintain. Corbi Air has brought together a tough all-metal airframe with high-quality systems from some of the world's most innovative aerospace companies. Alto's basic configuration is a single Dynon Skyview glass display with both the EFIS and EMS in an ergonomically designed cockpit. Base Price: $104,500; www.corbiair.com.
CubCrafters. CubCrafters leads the field of Cub-like S-LSA with its beautifully built 180 hp-powered muscular Carbon Cub SS and the 100 hp Sport Cub S2. The 180 hp CC340 engine is of its own design and manufacture. In recent news, CubCrafters introduced Aerocet amphibious floats for their Cub line. Top-notch construction and finish, along with amazing STOL and climb performance, are big factors in the Carbon Cub's ongoing success. Price: $229,990 (Top Cub); $184,990 (Carbon Cub SS); $149,990 (Sport Cub S2); www.cubcrafters.com.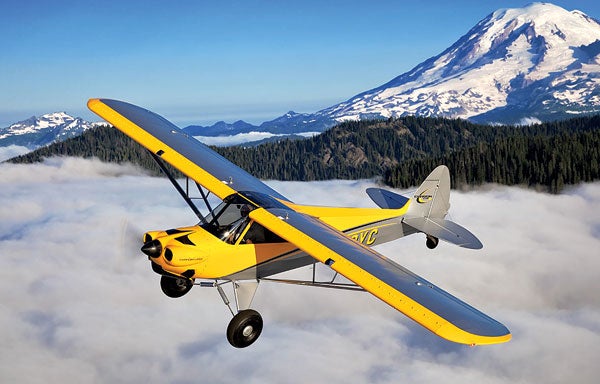 CubCrafters Carbon Cub
Czech Sport Aircraft. The comely SportCruiser continues to find an appreciative audience in the United States. It boasts flowing lines, docile flight characteristics and quality construction. Considered a "sport coupe" of the sky and reminiscent of the Sling LSA, several U.S. dealers offer the low-winger with a variety of options and a newly announced reduced-cost flight-training package to buyers. Base Price: $119,000; www.ussportaircraft.com.
---
Evektor Aircraft.
Evektor's Harmony, built in the Czech Republic, is the latest version of the LSA that was first ever to finish ASTM compliance. The Harmony is Rotax powered with quality all-metal construction, and has long-range cruise at 110 knots and tons of options. Now offering the Rotax 912iS fuel-injected engine. The company also offers the EuroStar SL ultralight. Base Price: $102,000;
www.evektoraircraft.com
.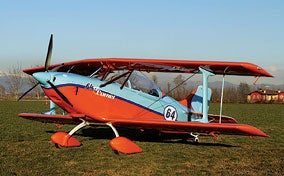 FK12
FK-Lightplanes. FK-Lightplanes Poland and FK-Lightplanes Germany design and manufacture some breathtaking LSA. Their fleet of S-LSA includes the FK12 biplane, SW51 Mustang scale copy, the docile FK9 LSA and the art-deco retro FK14 Polaris. Price: $78,500 (FK9); $96,500 (FK12); $95,300 (FK14); www.hansenairgroup.com.
Flight Design. Flight Design continues as it has from 2004 to lead the sales field for all S-LSA producers. Quality aircraft, an ever-expanding U.S. sales/service network and new wrinkles such as the limited Americas Edition of 25 specially configured CTLSi (Rotax fuel-injected engine) help explain the company's success. CTLS, MC and CTLS-Club models continue in the lineup. Meanwhile, the company's four-seat FAA-certified C4 project is still on track for an early 2015 launch. Prices: $156,500 (CTLSi); $143,800 (CTLS); $136,860 (CTLS-Club); $114,627 (MC); www.flightdesignusa.com.
Fly-buylsa.com. Previously known as I.C.P North America, this Texas-based company deals the affordable, STOL-worthy I.C.P Savannah LSA, the Jabiru J230-SP and the new surveillance-equipped Defender. Price: $71,950 (Savannah); www.fly-buylsa.com.
Jabiru. Based on a proven design (flying since 1992), the Australian-made Jabiru comes in two composite-construction, stable-flying, long-range models: the J230-SP (120 hp and 760 nm range) and J170-SP (80 hp and 850 nm range). Both are powered by Jabiru's own four- and six-cylinder powerplants. Base Prices: $129,000 (J230-SP); $114,900 (J170-SP); www.usjabiru.com.
LSA America. Here's the all-American-made Allegro LSA (from a European design), a metal/composite high-winger in three versions: Classic Trainer, Voyager and Executive. More than 100-knot cruise at 75% power on a Rotax 912 (80 hp). Prices: $99,000 (Classic Trainer); $104,000 (Voyager); $109,000 (Executive); www.allegrolsa.com.
Pipistrel. Pipistrel introduces its new Alpha Trainer. The new trainer highlights a broad and diverse line from a Slovenian company known for design innovation. Case in point: The recent addition of Sinus Flex interchangeable wingtips (50-foot or 40-foot wingspans) to its Sinus motorglider gives more versatility to the design. Another mainstay LSA model is the Virus, a fun-flying, fast cruiser. Pipistrel's four-seater GA Panthera is in test flight and will, in time, come in three power configurations: gas, hybrid gas/electric and all-electric. All LSA models can be built as EAB kits (400 hours est.). S-LSA Prices: $90,900 (fully equipped Alpha Trainer w/ballistic chute); $97,450 (Sinus and Virus models); www.pipistrel-usa.com.
---
RANS Designs.
RANS is a longtime American aircraft and bicycle manufacturer with an ever-evolving line of both kit aircraft and a ready-to-fly LSA (the S-7LS Courier S-LSA). The S-7LS Courier is a classic in the true sense of the word and is reminiscent of the Husky A1C or perhaps a Super Cub. Powered by the familiar Rotax 912 engines, this backcountry stick-and-rudder performer offers quite a bit for the price. Base Price: $115,000 (S-7LS Courier);
www.rans.com
.
Remos. Remos of Germany is one of the best-known LSA manufacturers here in the United States with their line of impressive LSA. After some ownership changes in 2013, Remos currently offers two S-LSA for the U.S. market: GxnXES and GxeLITE. The GxnXES offers the Rotax 912 ULS engine, a Dynon SkyView seven-inch EFIS display, Garmin Aera 500 GPS (and many other avionics options), along with different decor packages. Base Price: $120,000 (GxeLITE); $135,000 (GxnXES); www.remos.com.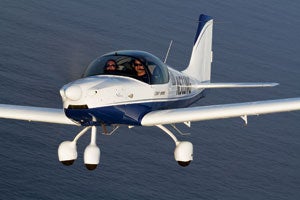 Sling 2
Sling. The Airplane Factory is a South African company with U.S. distribution based in Torrance, Calif. The Sling 2 is one of the sweetest-flying LSA on the market, and the big news is Sling's introduction of a four-place experimental LSA, the Sling 4. The plane is basically an elongated version of the Sling LSA, but it uses the more powerful Rotax Turbo and has Gullwing doors instead of a sliding canopy. It can comfortably seat four people, carry baggage and still cruise efficiently. It's currently offered only in kit form. Prices: $135,000 (Sling 2); $44,297 (Sling 4 kit); www.airplanefactory.com.
Tecnam Aircraft. Tecnam is a company that provides an end-to-end selection of aircraft that cover a range of general aviation needs. From their spunky P92 Eaglet to their sleek (and now turbocharged) P2008, Tecnam has an aircraft for everyone. All their LSA feature a variety of Rotax engine choices and avionics. For pure fun, check out the Astore and Snap. Base Prices: $74,999 to $139,900; www.tecnam.net.
TL-Ultralight and Zlin. Joining dealer/service center Sport Air's expansive stable of fun flyers, which includes the Savage line of three Cub models—Sirius, Savage Bobber open-frame Cub; composite Sting low-wing, Searey amphib; and SNAP aerobat—is Zlin's new TL-2000 Sting S4. It's a carbon-fiber composite airframe based on the Star aircraft, produced by the same company since 1996. More than 650 aircraft have been produced by the company, TL-Ultralight, s.r.o., based in Hradec Kralove, Czech Republic. The Sting is one of the best-selling light-sport aircraft in North America. Price: Under $125,000; www.sportair.aero.
Vans Aircraft. The Vans RV-12, one of LSA's biggest success stories with more than 300 kits sold, has no trouble selling as an S-LSA either. Every time the company releases another round of factory-certified ready-builts, they get snapped up like candy from a piñata. This year, the RV-12 was announced as Aviation Consumer's Best New LSA, along with a slew of other accolades. Price: $115,000; www.vansaircraft.com.
Gyroplanes
Gyroplanes refer to a three-axis rotorcraft that combines the best of helicopters and fixed-wing aircraft in a unique configuration that eliminates the downfalls of each. Gyroplanes have a rotor that's free-spinning; it's not connected to the engine. Instead, a pusher propeller provides forward thrust, and the air flowing over the rotor spins it, creating lift without all the problems of a helicopter. Gyroplanes can't be stalled, they can land in 50 feet, they're ultra-maneuverable, and can be stored in a garage and trailered to a field or airport. The acquisition and maintenance cost of gyroplanes is a small fraction of helicopters', yet they can travel nearly as fast and are inexpensive to operate because of their lack of complexity and parts. Though they can't hover, gyroplanes can do just about everything else a helicopter can, while maintaining the same comfort as a general aviation airplane.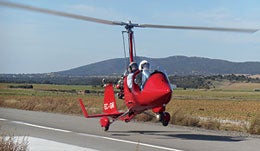 We spoke with three leading gyroplane companies here in the United States to get a flavor for where the market is today. Aerotrek is based in Indiana and markets gyroplanes made by ELA Aviacion in Spain, while Utah's AirGyro Aviation markets three German gyroplane models and one by Oregon-based Sport Copter. North American Gyro sells the sleek, Austrian-manufactured, AC-20 gyroplane.
Mike Burton, Manager and Chief Pilot at AirGyro in Spanish Fork, Utah, says the gyroplane market is coming alive domestically. "There are about 1,000 gyroplanes flying in Europe right now," says Burton, "but only about 60 here in the U.S., and I see that growing quickly." Meanwhile, Rob Rollison of Aerotrek echoes that optimism. "You have to see the phenomenon that has happened (with gyroplanes) in Europe," he notes, "and it is a phenomenon. I see that just starting here in the U.S." Jason Knight, owner of North American Gyro adds, "They've been around for years, but the resurgence in gyroplane interest just in the last five years is amazing."
Safety concerns in decades past have all but disappeared as Europe has led the gyroplane industry in adopting universal standards and processes. "Good, qualified training is really the key to gyroplane safety," says Knight. Burton and Rollison agree that modern gyroplane training has turned safety concerns around. "Many accidents were due to pilots training themselves," Rollison explains. "Proper training has made gyroplanes safer than ever before."
With a wide range of gyroplanes to choose from, and prices from $50,000 and up, the idea is intriguing fixed-wing pilots all over the country. Gyroplane groups and clubs are popping up in social media, and sales numbers are starting to reflect renewed interest in this intriguing little machine that flies unlike a plane or helicopter. Many pilots are discovering what Rollison explains, "Once you've flown these modern gyroplanes, it's really easy to fall in love." Look for our complete Gyroplanes Buyer's Guide in our upcoming March 2015 issue of Plane & Pilot.