Tuesday, December 21, 2010
Choosing A Six-Seater
All-inclusive guide to fixed, retractable, single and twin six-seaters
Twins
Gone are the days when six-/eight-seat piston twins were everywhere. Today, there are only two remaining. If it's any consolation, both are well-proven designs that have been around for what seems like forever. They're industry standards, in (almost) continuous production for 35 years or more and likely to continue, as long as their respective companies are still in business.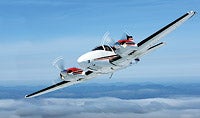 Beechcraft Baron G58
Beech G58 Baron
The Beech 58 Baron is one of the most iconic twins in general aviation, and it manifests an attraction that's nearly as strong. Beech somehow succeeds in playing to a more affluent demographic, and that's reflected in their airplane's prices. The 58 Baron is descended from the B/E55 Baron, an equally popular multi in the '70s and early '80s. For many pilots, the Baron represents the peak of the piston pyramid. The fuselage is nearly identical to the Bonanza's, with the same dimensions, and two of the G36's 300 hp Continental engines. The "G" in the model designation is an acknowledgement of the Garmin G1000 flat-panel avionics suite, but the airplane is perhaps best known for its excellent control harmony, remarkable quality control and outstanding creature comfort. Base Price: $1,245,900.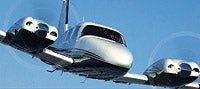 Piper Seneca V
Piper Seneca V
As the model designation implies, the current Seneca is the fifth generation of PA-34, with a lineage stretching back to 1972. The 2011 version may look almost identical, but in fact, it's a considerably upgraded and modernized version of the twin-engine Cherokee Six. Piper has always been expert at adapting existing models to new missions, in this case mix-and-matching a Cherokee Six with two Turbo Arrow Continental engines, creating an ultimate bush twin, a common application for the airplane...along with practically everything else. The Seneca V is now a sophisticated people pod, adaptable to the Part 135 charter route, but its quick-change interior also allows it to serve as a cargo carrier. Base Price: $849,000.
Page 3 of 3
Labels:
Aviation Resources
,
Buyer's Guide
,
Buying A Plane
,
Decision Making
,
Features
,
Pilot Guide
,
Pilot Resources
,
Staying Current
,
Best Buys
,
New Aircraft
,
What's New
,
Aircraft
,
Aircraft Ownership