Tuesday, December 17, 2013
LSA Buyer's Guide 2014
Our survey of light-sport aircraft for the coming new year!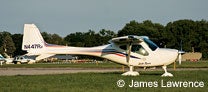 Remos GX
Remos
www.remos.com
Remos of Germany underwent a major leadership overhaul in mid-2013, but the company soldiers on with two S-LSA for the U.S. market: GxnXES and GxeLITE. That's good news: the airplane is one of my top five picks for quality, absolutely superb handling and exquisite finish. news: The GxnXES offers Rotax 912 ULS, Dynon SkyView seven-inch EFIS display, Garmin aera 500 GPS and premium decor packages. Base Prices: $120,000 (GxeLITE); $135,000 (GxnXES).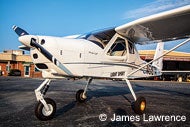 Tecnam Echo
Tecnam Aircraft
www.tecnam.net
Tecnam fields the broadest line of top-notch LSA out there. The recent P92 Echo Light is a sweetheart of an affordable trainer/recreational flyer. Other quality-built LSA include the P92 TD taildragger, SeaSky floatplane, Eaglet trainer, SNAP aerobat, the sleek, elegant P2008 (now with the Rotax 914 turbocharged engine for enhanced performance) and the P2002 Sierra low-winger. Engine choices: Rotax 912 ULS, 912iS (Eaglet, Astore and P2008) and 914 Turbo (Astore, P2008 and P92 TD). Base prices: $74,999 to $139,900.


TLUltralight and Zlin
www.sportair.aero
Joining dealer/service center Sport Air's expansive stable of fun flyers, which includes the Savage line of three Cub models, Sirius, Savage Bobber open-frame Cub, composite Sting low-wing, Searey amphib and SNAP aerobat, is Zlin's new Titan Stroker IO-340-powered (180 hp) Cub-S. Climb rate: 2,100 fpm thanks to a power/weight (empty) ratio of 4.74 pounds per horsepower (7.33 at MTOW). Price: under $125,000.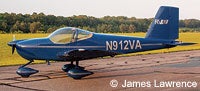 Vans RV-12
Vans Aircraft
www.vansaircraft.com
The Vans RV-12, one of LSA's biggest success stories with tons of kits sold, has no trouble selling as an S-LSA either. Every time the company releases another round of factory-certified ready-builts, they get snapped up like candy from a piñata. It's one of the smoothest, sweet-flyingest LSA I've flown yet. A Jabiru-powered kit-built version won Sun 'n Fun's Grand Champion Light-Sport award last spring. Price: $115,000.
The Hits Keep On Coming
With 132 LSA models—and counting— to choose from, it's hard to leave out anybody. Here's an epilog of other offerings from excellent companies.
Breezer II
www.breezeraircraftusa.com
A well-built, all-metal German offering, one of the most stable, "Wichita tin-style" flyers in the field, Breezer II is available ready-built or as an E-LSA kit. A superb angled panel with lots of room for available instrument configurations and a real quality airplane through and through. Price: S-LSA: $125,800. Quick Build kit (less engine and avionics): $46,600.
Page 7 of 9