Tuesday, December 3, 2013
Piston Singles Buyer's Guide 2014
Sixteen models that provide transport for two to six folks at speeds as high as 235 knots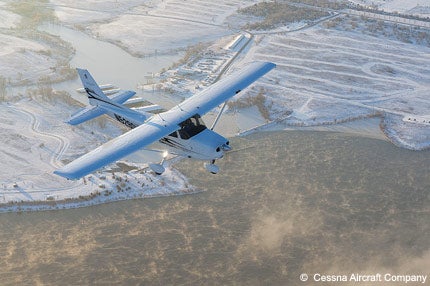 Cessna 172
The prognosis for single-engine sales in 2014 remains mixed, but there are signs of improving times. Meijing Group of China has announced it's putting Mooney back into production here in the United States; CAIGA of China is proceeding apace with production of the Cirrus line in that country; another Chinese company has revived Liberty Aerospace with an order for 200 XL-2 trainers; CAIGA also is building its own Caravans and the sultan of Brunei apparently has no plans to shutter Piper; the Austrian Diamond Aircraft line is selling well, and Beech may finally be in a more comfortable position to maintain production of the Bonanza and Baron. All that's missing is American investment. As of this writing, no manufacturer had announced 2014 prices, so all prices quoted are for 2013 unless otherwise noted.
Cessna Aircraft
www.cessna.com
Cessna 172S
The 180hp Skyhawk is the final variation on the 172 airframe. The type has progressed from 145 to 195 hp, included a gear-retraction system and a geared engine, but it continues today as a standard, fixed-gear, 180 hp people-mover. There's nothing exotic about a Skyhawk; it's a basic airplane, few ups, few extras and the easiest flight characteristics of any model in its class. Cruise is a fairly leisurely 120 knots, and the Skyhawk can lift a load of two adults and two kids over distances of 450 nm. Add the Garmin G-1000 flat panel avionics display, and you just may have the perfect combination of simplicity and complexity. Price: $289,500.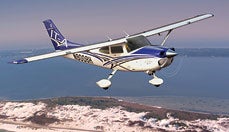 Cessna Skylane
Cessna Skylane JT-A
The Skylane's sole remaining configuration is a turbo-diesel fixed-gear design. Perhaps sadly, the avgas Skylanes are now a part of Cessna's history. The new model is fitted with a six-cylinder French SMA SR-305-230E diesel powerplant, perhaps the most efficient mid-range engine available. Horsepower rating is 230, similar to the old avgas model. The SMA engine burns Jet A, but ironically isn't approved for diesel (not that you could find any on an airport anyway). Diesel offers some efficiencies not available with avgas, enough that Cessna claims a max range of 1,360 nm. Cruise is claimed at 156 knots, and that's almost exactly what I saw flying the flight test airplane in Wichita a year ago. Cessna is still in the certification process, but a recent power loss on a test airplane may complicate that approval. Price: $515,000.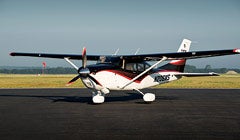 Cessna 206
Cessna 206T
Just as the Skyhawk and Skylane lines have been streamlined, so has the Cessna 206. The company dropped the normally aspirated Stationair for 2014. The Turbo Stationair assumes the mantle of the top load lifter among Cessna's piston products with a 1,238-pound useful load. Loading is facilitated by cargo doors at aft right, and with five of its six seats removed, the T-Stationair offers floor space that will swallow most reasonable items. Alternately, the airplane can accommodate up to six folks, fuel load permitting. The T206 is a utility airplane par excellence. Its landing gear is tough and resilient, capable of absorbing hits from rough strips or semi-washboard runways. If you need to fly high above the weather, the T206 will truck along at 160 knots, or you can plan on 145-150 knots at more breathable heights. Price: $597,500.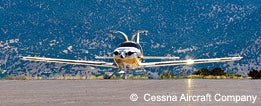 Cessna Corvalis TTx
Corvalis TTx
This airplane, formerly the Columbia 400, allowed Cessna to expand into production of a high-performance single without expending the huge fortune normally required for FAA certification. Cessna hadn't had an entry in that market since the Turbo Centurion, but the TTx was certainly a worthy successor. With a 310 hp Continental TSIO-550 on the nose, the TTx brags of a 235 knots max speed, though max cruise is a more realistic 225 knots, still a respectable velocity. That makes the TTx the fastest production fixed-gear airplane in the world. Standard avionics include the Garmin G2000 glass panel with integral G700 autopilot. Air conditioning and TKS are options. Price: $733,950.
Page 1 of 3