Tuesday, December 20, 2011
Top 20 LSA
Celebrating quality, innovation and endurance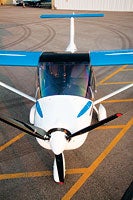 LSA America
LSA America
www.allegrolsa.com
The Allegro LSA, the company's flagship aircraft, is now completely manufactured in America. Originally built in Czech Republic, the North Carolina-based factory has updated and refined the aluminum wing and tail/composite fuselage design to include three avionics configurations, all at very competitive pricing. The top-o'-line Executive model includes a SkyView EFIS-based deck...at less than $100K. Prices: $89,000 (Classic Trainer); $94,000 (Voyager); $99,000 (Executive).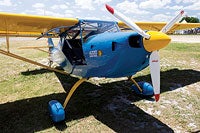 Aerotrek
Aerotrek Aircraft
www.fly-aerotrek.com
Aerotrek has two fun-to-fly, tube/fabric European-built flivvers, marketed directly through the U.S. distributor. The Aerotrek A240 tricycle-gear and A220 taildragger S-LSA are lightweight (585/650-pound useful load), versatile sport-flying planes built by Aeropro in Czech Republic and assembled in Indiana. Nearly 400 have been flying worldwide since 1990. Folding wings, 104-knot cruise and a variety of avionics packages including Dynon SkyView at a great price point make Aerotrek's super budget birds. Base Price: $69,850.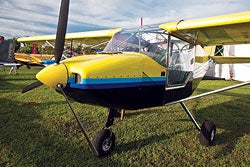 RANS
RANS Designs
www.rans.com
All-American designer/manufacturer RANS Designs builds airplanes...and bicycles! Three S-LSA (and several kit versions) top the list of this prolific company's many proven designs: the S-19LS Venterra low-wing, all-aluminum monocoque cruiser has 111-knot cruise and 610-mile range. Updated for 2012, the S-7LS Courier is a classic Cub-like tandem flivver with the gross increased to 1,320 pounds. The venerable S-6LS Coyote II and its earlier versions number nearly 2,000 worldwide! Taildragger or tricycle-gear options and several Dynon EFIS avionics packages are available. Price: $136,000 (S-19LS fully equipped); $83,000 (S-6LS base); $87,000 (S-7LS fully equipped).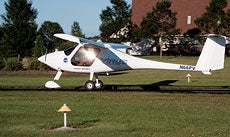 Pipistrel
Pipistrel
www.pipistrel-usa.com
Making a big splash this year with its stunning win (and $1.35 million prize!) in the NASA/Google CAFE Green Flight Challenge with the Taurus Electro G4 all-electric wondership, this Slovenian company is no newcomer. Five all-composite production models, with a sixth just announced—the purpose-built Alpha Trainer—account for 1,000 deliveries worldwide over the last 25 years. Highly refined aerodynamics for all its models, from easy-handling, bullet-streamlined motorgliders, to fast, comfortable cruisers that maximize economy, to all-electric self-launching, two-seat side-by-side gliders to a new, still hush-hush electric aircraft to be announced sometime in 2012. The company's purpose-built factory is also the biggest private producer of solar-generated electricity in Slovenia, and it designs and produces non-aviation products, as well. Pipistrel is definitely a company to watch.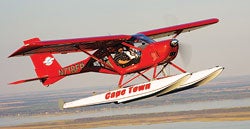 FPNA
FPNA
www.fpna.com
Currently in 16th place with 24 total aircraft registrations, FPNA, which stands for Float Planes and Amphibs, offers a full spectrum of water and land based S-LSA. Based in Sebring, Fla., the company sells and provides instruction in the Capetown floatplane, its A-22 Valor tricycle version and the A-20 Vista tandem high-wing pusher taildragger. Valor and Capetown are both fabric-covered, aluminum-skin riveted airframe funsters with 50-inch-wide cabins that reach a cruise speed of nearly 90 knots. Price: $67,995 (Vista); $112,000 (Capetown).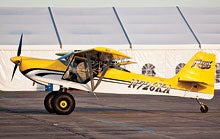 Pipistrel
Kitfox Aircraft
www.kitfoxaircraft.com
The celebrated Kitfox has led a long, colorful life since its introduction to the kit-built world back in the 1980s. One of the all-time popular recreational-sport aircraft (5,000-plus!), the "Fox" has been continuously refined and upgraded. The latest Kitfox S-LSA model is an immaculately handcrafted fabric/tube taildragger that offers good backcountry STOL performance and impressive, comfortable, solid-handling fast-cruise capability. Some supporting evidence: 107-knot cruise, 1,150 fpm climb and a 320-foot takeoff roll. Price: $83,495.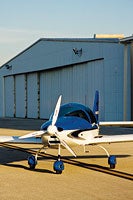 Breezer
Breezer Aircraft
www.breezeraircraftusa.com
The upgraded Breezer II comes with a variety of avionics packages in a well-laid-out instrument panel and aluminum-skin monocoque construction. Decent cross-country range (3.5 hours at 100 knots), 46-inch-wide cockpit, and it's also available as an E-LSA kit. Still one of our favorite sleepers. Price: $130,000.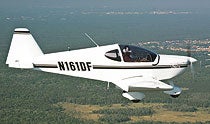 Corbi Alto
Corbi Air
www.corbiair.com
The Corbi Alto 100 all-metal low-wing S-LSA recently won its ASTM "wings" as the 112th approved S-LSA model. Beefed up and otherwise refined from its European origins, the Alto 100 is an optimized, "Yankee-fied" airplane making good use of state-of-the-art American components to suggest dependability, docile and lively handling and easy maintenance. The Corbi Alto 100 is both a training and recreational aircraft.
Many cool features include air conditioning systems, Approach FastStack electrical power bus, and Dynon or Advanced Flight Systems avionics. Price: $126,400 (Cross Country); $114,900 (Pro Trainer); $103,900 (Flyer).
Page 3 of 4
Labels:
Aviation Resources
,
Buyer's Guide
,
Buying A Plane
,
Features
,
Pilot Guide
,
Pilot Resources
,
Staying Current
,
Best Buys
,
New Aircraft
,
What's New
,
Aircraft
,
Adventure Aircraft
,
Aircraft Ownership
,
Adventure Flying