Tuesday, December 1, 2009
Buying & Selling Strategies For 2010
This may be the ideal time to get a new or used airplane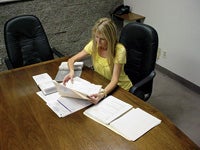 Danny Helms—the Cessna sales "guru" of the Midwest who operates out of Mid-Continent Aircraft in Hayti, Mo.—told me that while the summer and fall of 2009 were "so-so," in the past 30 days, he has seen a definite, discernable increase in people wanting to seriously "talk turkey" on deals. The typical person wants to know what he's willing to do right now to make a sale happen. Helms thinks that people have been waiting to get a sense of the economy and have finally quit trying to second-guess it. In recent months, he has delivered three new Turbo 206Hs and a demo Cessna 400. He agrees that the limited production will tighten inventories as 2010 begins.
2010 Market
Looking ahead, I don't see an overnight upturn, but a slow and gradual recovery that will start putting some sunshine onto the airplane market. It may take 12 to 18 months, but things are (albeit slowly) heading up. The glory days of frenzied sales and rising prices are gone. A well-known broker commented that between 2005 and 2007, there were approximately 30 buyers for every airplane, whereas today there are 30 airplanes for every buyer. The booming economy and explosion of capital that existed in the past just aren't there anymore. A marketplace does exist in 2010, but under far more sober circumstances than in previous years.

Prices now are at, or very near, the bottom. Due to the soft economy, there's an excellent selection of new and used airplanes.

On new airplanes, manufacturers aren't giving away the store, and they don't like the word "discount," but they're offering attractive incentives to move existing inventory. For example, Cessna is offering about $30,000 of incentives (including free Synthetic Vision Technology) on certain new 182s. Danny Helms stated that these incentives plus a more limited production schedule are already showing results in reducing inventory.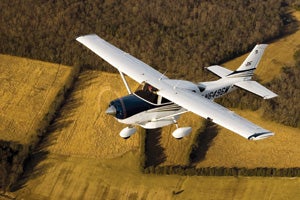 In the used-airplane market, clear lines are being drawn between serious sellers seeking serious buyers, and the sellers who aren't willing to accept today's prices and are holding onto their planes. I expect the sheer size and number of used airplanes to actually shrink as nonserious sellers pull their airplanes off the market and sit on the sidelines waiting for better days. This will shrink the number of available airplanes, and buyers will have fewer airplanes to choose from. Fewer airplanes will eventually mean higher prices, but not until late 2010 or 2011.
Buyers also need to remember that the fleet of quality planes is regularly depleted by other factors. Tornadoes, major accidents and damage, and messy gear-up landings shrink the inventory every month, as do international buyers who take advantage of the weak dollar and the stronger economies in their countries. In the last six months, I've sold a Seneca V to a buyer in Brazil, a Cessna 172SP to Europe, and a Cessna 172 and Turbo Piper Arrow to Australia. As the pool of used airplanes declines (through foreign demand, acts of nature, pilot errors) and the pool of new airplanes decreases (due to limited new production and buyers getting tired of sitting on the sidelines), prices will react. Furthermore, pilots who are upgrading to a new plane, but have to wait for delivery, will likely withhold their older plane from the market until then. This pushes that component of the used-airplane trade-in supply into the future.
Often, a perfect storm of minor positive events will kick-start the airplane market, like generous tax incentives, easier financing or deep discounts by a manufacturer, and then the good deals will start disappearing. Act when you find the right airplane and deal.
Page 2 of 3