Tuesday, December 1, 2009
Buying & Selling Strategies For 2010
This may be the ideal time to get a new or used airplane
Buying & Selling
Tips for a pleasant and seamless process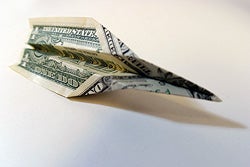 1) Have the money ready.

Obtaining financing is still challenging, but it's available with stellar credit and more sober terms. Work closely with some of the specialized lenders mentioned in our sidebar (page 58) and get started right away. If you can pay cash, then do so—you always can go back after the fact to work on financing. Get started as soon as possible, and preferably, get prequalified. Don't wait to find a deal and then think about how you're going to pay for it—a true deal won't last while you go through the process.



2) Have your insurance quote in hand.

Know the requirements that you must comply with to get your insurance. Right now, it's easier to get insured than to get financed, but the terms of the insurance contract will be more realistic (i.e., stricter or less lenient) than they were in past years. You won't get insurance on a high-performance turbocharged single without some dual training. In most cases, a pressurized airplane will require factory- or insurance-approved schooling. The insurance company wants to verify that you have some real time with an instructor before taking your family or business associates up for a ride. Don't fret about it—just use this as an opportunity to develop a better bond and understanding of your plane. And really, isn't it better to make an initial squirrelly landing with your instructor rather than with your significant other?



3) Be realistic as a buyer or seller.

Too many buyers are listening to hangar talk about airplanes being "given away at fire-sale prices"; they're becoming overconfident, trying to squeeze a seller on the price. The truth is that if it's a worthy deal, you're not the only person considering it. And if you become a difficult buyer, then the motivated seller will choose someone else who's easier to deal with. The buyer should focus on getting a fair and decent deal, and the seller should focus on cashing the buyer's check. If either side obsesses over the last $50 on the deal, then there's always the risk that the airplane will go to someone more accommodating.

The seller must be practical about today's environment and economy. If you want to sell your airplane, then you need to be very realistic about 2010 prices—not 2005 prices. Airplanes, like most things, fluctuate in value. The variation in value between 2005 and 2010 has been the most dramatic, deepest and most unexpected I've ever seen. Any seller who wants to get a 2005 price for an airplane in today's economy should save his or her time and energy—it isn't going to happen. The good news, however, is that if you truly incentivize your plane (generally with an attractive, market-beating price), it will stand out and eventually sell.



4) Know the difference between needs and dreams.

Try to logically combine your two aspirations in a fun but pragmatic way in selecting the perfect airplane. Too many people shop for a variety of different airplanes, missing deals and spending countless hours shopping, when a thoughtful reconsideration of your actual skills, monthly and hourly budget, and number of needed seats will steer you in the right direction toward an airplane that fits your checkbook, skills and mission. To help identify what's best for your needs, read "5 Steps To Aircraft Ownership" from P&P January/February 2010.
Page 3 of 3