Saturday, May 1, 2004
Secrets For Buying Undervalued Aircraft
Whether you equate it to the search for the Holy Grail or a textbook example of caveat emptor, with a little perseverance and luck, you can still find a great deal on the airplane of your dreams—if you know where to look

Whether the stories are real or just urban legends, sooner or later, every hangar-talk session turns to a tale of someone finding that cherry-red Bonanza sitting in a barn in the middle of nowhere and the farmer selling it for $5,000. While stories like this are much more fiction than fact, a question remains: How can you find that undervalued gem that will ensure your place in aircraft buyer's lore? Unfortunately, it's not as easy as it used to be. " />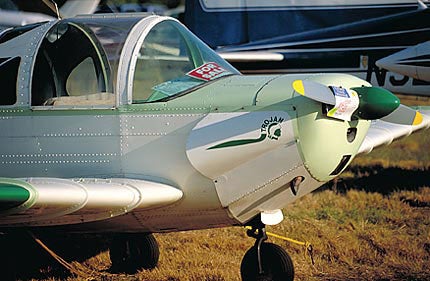 Whether the stories are real or just urban legends, sooner or later, every hangar-talk session turns to a tale of someone finding that cherry-red Bonanza sitting in a barn in the middle of nowhere and the farmer selling it for $5,000. While stories like this are much more fiction than fact, a question remains: How can you find that undervalued gem that will ensure your place in aircraft buyer's lore? Unfortunately, it's not as easy as it used to be.
"Ten to 15 years ago, the average owner had no real idea what his airplane was worth, so deals were a lot easier to find," explains Brian Jacobson, operations director for the National Aircraft Appraisal Association. "Today, sellers are a lot smarter. The Internet and other sources have made it easy to track the value of every type of aircraft. Also, the market got so hot that owners began watching their aircraft's value go up the way people watch the stock market. Too many airplanes became overvalued. People were buying sight unseen."
Understanding The Undervalued
There are good deals out there. You just have to know where to look and what to look for.
"If you're patient and do a lot of research, you can find undervalued airplanes that are good deals," says Barron Thomas, manager of Barron Thomas Aviation. "Start by knowing the difference between good and bad undervalued."
Thomas says that undervalued airplanes are pretty similar to the rest of the planes in their class, but are being sold for significantly lower prices.
He explains that "good" reasons for undervaluing an airplane are things that don't affect its real value. Those things include circumstances that affect the seller: divorce, tax problems, buying another airplane, losing a medical—anything that causes motivation to sell fast. "Bad" reasons for undervaluing an airplane are all expensive: damage, AD compliances, corrosion, run-out engines, obsolete avionics—all the stuff from which nightmares are made.
Page 1 of 4