Thursday, July 1, 2004
Columbia 400 Gets Certified
This four-seat turbocharged composite is now the fastest production piston single in the world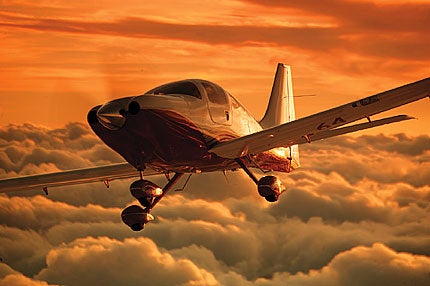 For many of us, speed is the ultimate narcotic. Some pilots even regard it as an aphrodisiac that induces a level of pleasure unavailable from any other source. Well, okay, almost any other source.
Trouble is, speed is an elusive and expensive quality. It becomes more and more difficult to achieve as the envelope expands, primarily because drag multiplies as the square of speed. In general-aviation ranks, velocities in excess of the magic 200 knots demand progressively more sophisticated designs. Aeronautical engineers know there are only three ways to make an airplane fly faster. The first and least efficient way is to increase horsepower—least efficient because it may demand higher fuel capacity, which starts the domino chain of less payload, a higher gross weight, more horsepower, more fuel, etc. The second way is to reduce drag, by far the most efficient method of improving performance. The third is to fly higher in thinner air that offers less resistance.
In terms of ultimate speed, the Aerostar capitalized on all three principles. It was an aerodynamically slick design, intended to operate at high altitude in pressurized comfort with plentiful power. Accordingly, the final version of the Aerostar has reigned supreme as the fastest production, piston-powered general-aviation airplane in the world. The last of the Aerostars, Piper's 700P and the Super 700 Aerostar conversions produced by the current owner of the type certificate in Coeur d'Alene, Idaho, offer cruise performance at all heights quicker than anything else in the piston class.
Specifically, the Super 700 can blaze along at 225 knots at 10,000 feet, 235 knots at 15,000 feet, and 261 knots (more than coincidentally 300 mph, Mach .43) at 25,000 feet. The penalty for such speed is fuel burn on the order of 50 gph, but for Aerostar lovers, that's a small price to pay for the privilege of blowing right on by any general-aviation airplane with pistons and even outrunning some turboprop King Airs, Cheyennes and Conquests.
The turbocharged Mooney Bravo assumed the production speed throne in the 1990s, turning in speeds of nearly 220 knots. Piper's pressurized Malibu (and later Mirage) weren't far behind, with cruise on the order of 215 knots.
Today, there's a new contender for the title of fastest piston, production airplane. Lancair Certified Aircraft of Bend, Ore., received FAA type certification of its new, turbocharged Columbia 400 on April 16 at the Sun 'n Fun Fly-In in Lakeland, Fla. The 400 had been proposed for certification several years ago in parallel with the 300, but in keeping with the ancient Harvard business school adage "When the chips are down, the buffalo is empty," the company ran out of money and market all at the same time. Today, Lancair is back stronger than ever and fighting for a share of the highperformance single market.
Page 1 of 4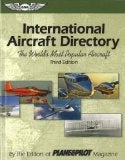 International Aircraft Directory

Plane & Pilot Magazine