Tuesday, June 1, 2004
Congratulations, Columbia 400
Faster than a speeding bullet, able to leap tall mountains in a single bound, look, up in the flight levels, it's the 230-plus-knot certified Lancair single!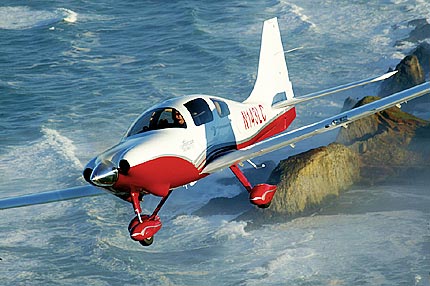 Any aircraft manufacturer who is serious about marketing big-bore singles for global application has got to at least consider turbocharging.
There's just too much of the world that lies a half-mile or more above sea level to ignore that market. Sale of successful heavy-breathers have proven that there's money to be made in marketing for pilots who need to operate from the middle density altitudes, if not necessarily in the flight levels.
When Lancair earned its FAA production certificate for the Columbia 300 in October of 2000, everyone knew it was only a matter of time before the company took the next step to a turbocharged model. In fact, Lancair Certified was developing the turbo in parallel with the standard airplane. I was fortunate to fly the Columbia 400 in the experimental category at the Oshkosh EAA AirVenture 2000. All of us here at
Plane & Pilot
expected the turbocharged model to be certified within a year or two, and in production by late 2002.
The interval turned out to be longer than expected because of a fickle market that challenged Lancair economically, not to mention a few other general-aviation manufacturers. Lancair Certified Aircraft put the 400 on hold until the market turned more favorably toward bringing the project to certification. Under the direction of company president and CEO Bing Lantis, Lancair is currently off and running again, producing Columbia 350s from its newly expanded Bend, Ore., facility.
The 400 was taken off the shelf last year, and the company began working its way through the FAA's seemingly endless minefield of flight tests. Despite the inevitable problems and some unexpected missteps, Lancair Certified will have earned certification for the 400 by the time you read this.
From the firewall aft, the airplane they'll be selling will be highly similar to the Lancair 300/350. Like the 350, the 400 will be an all-electric airplane with dual bus, two batteries and double alternators. From the firewall forward, however, the turbocharged 400 will have a whole new personality.
The engine chosen for the Columbia 400 is Continental's new-generation TSIO-550-N, derated from its maximum 350 hp to 310 hp in this application by running 35.5/2,600 rather than 38/2,700. The result is a slightly reduced noise level and a 2,000-hour TBO.
Page 1 of 4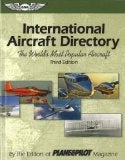 International Aircraft Directory

Plane & Pilot Magazine