Tuesday, April 21, 2009
They're Here, Now What?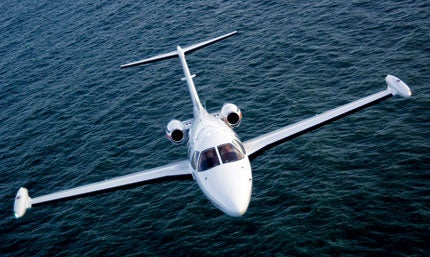 Eclipse. Cessna. Embraer. Three different companies with three different certified very light jets (VLJs). The latter, with its newly certified Phenom 100, currently holds the crown as the biggest, fastest and most expensive of the certified VLJs to date. Cessna's Mustang holds the distinguished position of the tried and tested "sure thing" built by a company that understands owner-pilots better than anyone. The Eclipse represents a departure from the norm in almost every category, resulting in a plane that's loved by its owners, but a company that has provided a dramatic storyline in an industry unappreciative of drama.
With about 450 VLJs currently in service (260 Eclipses, 170 Mustangs and 20 Phenom 100s) and at least another 300 to be built over the next 12 months, we're no longer on the drawing board: VLJ reality has hit.

"It's the second, third or fourth jet down the product line that yields the profits for the manufacturer, not the entry-level product. the first is usually the loss leader to get the customer in the door.

One seldom-discussed point stands out: As stand-alone products, the current VLJs don't make financial sense for their respective manufacturers. Eclipse has never made a profit on its 500 model, and both Cessna and Embraer are (by my estimate) probably just barely breaking even on the gross revenues of their respective VLJs. The difference is that both Cessna and Embraer can afford to just barely break even, while the other manufacturers likely cannot. So why build a product if you're not going to make money? Two words: brand loyalty.
Page 1 of 3