General Aviation Aircraft
Explore the world of general aviation aircraft with our reviews. Written from a pilot's perspective, these reviews provide fantastic insight into what these general aviation planes are really like.
Friday, September 1, 2006
The Ultimate Bonanza: Glass And Fast
This high flyer can carry six people at 200 MPH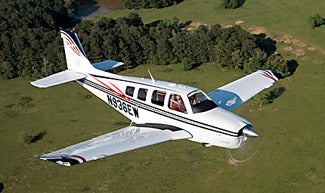 Most new pilots build time in low-performance airplanes before moving up to faster, more complex airplanes. Not Dee Winston—he cuts straight to the chase. A brand-new glass-paneled Bonanza G36 was the perfect fit for his growing business. The fact that he didn't have a fixed-wing pilot's license wasn't a factor.
Tuesday, August 1, 2006
How To Keep Older Aircraft Flying
A new proposal offers some hope for owners of America's aging aircraft fleet

It's a sad state of affairs when it's far easier for older pilots to have new knees installed in their vintage bodies than to have new fuel valves installed in their vintage airplanes. It's, however, becoming an unfortunate reality, as the general aviation fleet grows progressively older and accessing "approved data" becomes more difficult. But now a glimmer of hope is on the horizon for those owners who wish to safely and legally maintain and upgrade their antique, classic and vintage airplanes.
Tuesday, August 1, 2006
The New Mooney Acclaim
EXCLUSIVE! First look at the world's fastest production airplane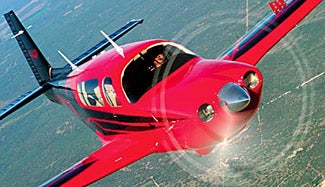 Adapt, overcome and have fun—Mooney has done it again! Whether it's staving off financial troubles, or innovating new products, Mooney has experienced some ups and downs in recent years. With the brand-new Acclaim, however, they've raised the bar. You want fast, you want improved climb rate, you want known ice with air-conditioning, you want to carry a respectable load? In short, if you want to fly higher, faster and farther, then get a new Mooney Acclaim.
Saturday, July 1, 2006
Compress Your Power
Turbocharging. Is it worth its weight and heat?
Let's say you live in Wichita, Kan., where the highest terrain is about 1,600 feet. Normal aspiration should be adequate to cover virtually any situation, right?
Saturday, July 1, 2006
The Baron Of Glass
A seventy-five-year legacy turns the corner on the 21st century

Walter Beech was born with a nearly H.G. Wellsian vision of things to come, at least when it came to aviation. In 1905, at the tender age of 14, Beech designed and built his own glider. Nine years later, he experienced his first flight. During World War I, Beech flew as an army pilot and he became a barnstormer after the war.
Saturday, July 1, 2006
Rediscovering The Diamond DA40
In its gentle stall, the descent rate is less than in a Cirrus SR22 with its parachute deployed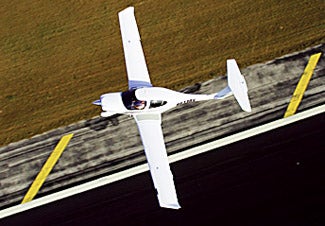 Some people feel that the Japanese and Germans produce better cars, TVs, computers and cameras than the Americans, but there's never been any question about the world domination of American airplanes. General aviation aircraft from the United States continue to lead in sales and performance at home and overseas.
Thursday, June 1, 2006
Ultimate Showdown
Battle of the four-seat speedsters

Contrary to what many people think, there's little to support the idea that general aviation's glass is half empty. Examine the last dozen or so years of aircraft development. In that time, at least six single-engine, four-seat airplanes—all capable of cruising near or even well above the magic 200 knots—have emerged.
Thursday, June 1, 2006
The Cessna G1000 Skyhawk
The best-selling airplane of all time gets more sophisticated

Since the demise of the Cessna 152 in 1986, the Skyhawk has emerged as perhaps the preeminent general aviation trainer on the market. It may be ideal for that role, because it's one of the world's most forgiving airplanes, but until recently, no one considered it a technologically sophisticated airplane.
Monday, May 1, 2006
CHiPs In The Sky
Ever seen those signs that say "Patrolled By Aircraft"?

California's state police have used fixed-wing aircraft to patrol the Golden State's roads for more than 30 years. The California Highway Patrol (CHP) first used Maule M4s, then transitioned to a dozen Cessna 185s. The universally beloved and talented utility taildraggers offered a forgiving personality, reasonable speed and good off-airport capability. Like 185s everywhere, the CHP Skywagons were revered by their pilots and generally regarded as flying jacks of all trades.
Monday, May 1, 2006
Tiger With G1000: Window On The Wild
This safe, easy-to-fly plane keeps getting better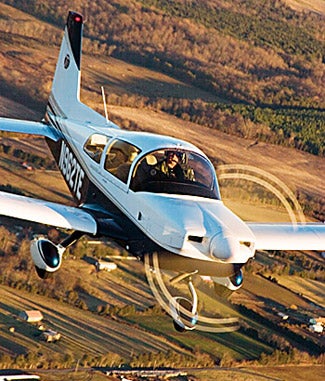 If you haven't yet flown a Tiger, you've missed out on one of general aviation's real treats. As far as I'm concerned, the world has become a better place since the Tiger was reintroduced a few years ago.
Saturday, April 1, 2006
Diesel Skylane
A viable alternative to avgas has arrived

If you fly a typical general-aviation airplane, you probably can't imagine a world without avgas. I fly a Mooney with a four-cylinder, 200 hp Lycoming, and there's currently no alternative engine available. For me and for thousands of other aircraft owners, the thought of avgas becoming obsolete is simply inconceivable.
Wednesday, March 1, 2006
Commitment To A Cessna 172B
Dream hot, work hard and make sure there's money in the pot: The chronicle of a 40-year path to the perfect C-172B

There are those seeds, like Jack's, that explode overnight into giant beanstalks. And there are those, indigenous to certain biospheres, that only germinate when exposed to fire and, so, possibly wait for years to grow.
Wednesday, February 1, 2006
The Complete Corkscrew Pilot
Here's the drill: Drill hundreds of students to fly a Pitts, drill on teeth for a living, then drill holes in the sky for the weekend...in a Pitts S2C!

"I imagine that it's something like taking drugs," says Bill Finagin, Pitts Special Pilote Incroyable.
Sunday, January 1, 2006
Maules Are All That
This taildragger can just about do it all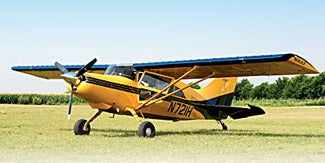 It's true, Maule pilots do it on dirt, sand, gravel, grass or any straight stretch of open area at least 250 feet long. And they have more fun! Probably because of where they like to go or what they like to carry. Lonnie Messenger of Dallas bought his Maule M-7-260C to get away from it all. As he says, "My flying is totally recreational. I like to stay away from people, TFRs and stuff like that."
Thursday, December 1, 2005
How Old is Too Old?
A number of recent airworthiness directives for the general aviation fleet seem to be directly related to the aircraft's age and flight time. So when is it safe to fly an aging plane?

In just the last few years, a series of T-34s, the military equivalent of a Bonanza, have suffered wing separations. An emergency airworthiness directive (AD) grounded the fleet. Just a couple of months ago, a well-maintained T-6, a World War II trainer, lost a wing doing maneuvers over Florida. With the general-aviation aircraft now averaging just less than 30 years of age, how can you tell if an airplane is safe to fly?
Thursday, December 1, 2005
Straight Talk From Thielert Aircraft Engines
Its new diesel aircraft powerplants are bringing Jet A to GA

The diesels are coming…the diesels are coming—to general aviation, that is. And the company that's leading the charge isn't one of general-aviation engines' "big two." No, it's a relatively small company that has its sights clearly set on relieving your dependence on avgas.
Thursday, December 1, 2005
What Makes Airplane Tires So Special?
We went to Michelin for a short course

Airplane tires are a breed unto themselves. A tire on your car has it easy compared to one on an aircraft. Your car doesn't drive along a sun-baked, 120-degree F taxiway, then climb into sub-zero temps several miles above the Earth, hanging in a 100-mph wind, then come down and smash onto the ground at 80 miles an hour, maybe even bouncing a few times. Not just any tire is up to the mission.
Thursday, December 1, 2005
New Piper Meridian
Entry-level turbine with an all-glass cockpit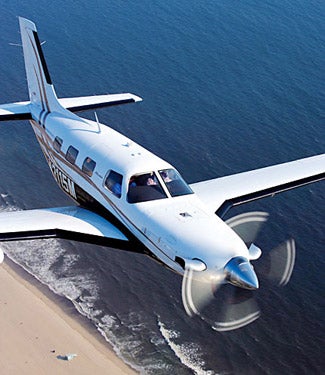 The newer generation of pilots may not remember that Piper had a proud tradition of building turboprops long before the advent of the company's current flagship, the Meridian. As far back as the mid-1970s, Piper was selling Cheyennes, and true Piper trivia buffs like to remind us that the company also built a turboprop version of the P-51 Mustang called the Enforcer. Piper attempted to market the fire-breathing Enforcer to U.S. and foreign governments as an economical, military ground-pounder. (The Enforcer mounted a whopping 2,455 shp Lycoming turbine out front and could carry a range of ordinance.)
Tuesday, November 1, 2005
The LSA Boom!
Private and sport pilots alike have driven the market to new heights

Looking back to Sun 'n Fun 2005, it's fair to say that was when the light sport aircraft bell was rung, and since then, they've been off to the races. In the short four months between early April and early August, 14 new aircraft received airworthiness certificates in the special light sport aircraft (S-LSA) category. Although several of these airplanes have been flying in Europe for years and the number of additional new aircraft receiving approval will certainly slow down over time, the figure is remarkable nonetheless.
Tuesday, November 1, 2005
American Champion High Country Explorer
The newly certified, go-anywhere two-seater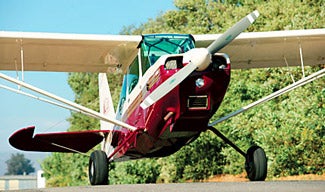 By the time you read this, I will have completed a two-week vacation trip circumnavigating most of Alaska and some of Western Siberia with an Indiana dentist, Dr. Bill Grider. (Hey, it's a tough job, but...) Alaska is my kind of place, and despite a dozen trips around the state, I'm always eager to return.
Saturday, October 1, 2005
25 Bargain Birds For 2005
The aircraft market continually changes, creating new low-cost airplanes for pilots who dream of owning their own plane

Compiling any list of the 25 best bargain buys in general aviation is almost guaranteed to ruffle some feathers. Our choices aren't always going to agree with everyone else's. No matter how much we try to be fair and impartial, our selections have to be at least a little subjective. We're probably as subject to partiality as the next pilot, even if we're allowed a broader frame of reference.
Saturday, October 1, 2005
Navion Speedster
North American's final triumph for general aviation

"Follow your heart." We've heard that advice time and time again, but sometimes, life just gets in the way. Such was the case for Richard Buchanan.
Thursday, September 1, 2005
New Piper's Saratoga II TC
Still "The One" for the turbo six-seaters

Any list of general-aviation evergreens is bound to include certain airplanes: The Cessna 170 and 172 would be near the top of the list; Piper's venerable Super Cub would be a strong contender; Beechcraft's straight-tail Bonanza would definitely qualify; and the Piper Cherokee Six also would likely make the list.
Thursday, September 1, 2005
Mooney 252
For a pilot who has owned them all, only one stole his heart

Speed is a mission in itself; in fact, speed is the essence of flying. The faster you go, the faster you go faster, or at least most of us want to. Terry Williams of Fort Worth, Texas, goes faster than the majority of us in his Mooney 252.