Tuesday, June 25, 2013
2013 LSA Buyer's Guide
Stronger sales, more new models and something for everybody: That's LSA!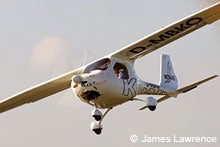 SC07 B.O.T Speed Cruiser
SC07 B.O.T. Speed Cruiser
www.renegadelightsport.com
The latest LSA to receive ASTM certification (#131), this Polish-designed, German-built, mostly carbon-fiber composite high-winger has a couple features most LSA don't have: it's own custom-built power plant and paraplegic controls for pilots in the Wounded Warrior flight program. The D-Motor is a flathead four-cylinder liquid-cooled direct drive plant rated at 95 hp and weighs just 125 pounds. It delivers a 115-knot cruise, 650 nm range and 390-foot takeoff roll. Cabin width is 48 inches, and seats are adjustable. Price: $129,000.
Carbon Lil Rascal
www.renegadelightsport.com
Can you say "Pitts biplane?" Also new to the U.S. is the LSA-compliant Lil Rascal LS1 (single-seat) and LS2 (two-seat), LSA versions of the famed Pitts stunters. Both models will be powered by the fuel-injected electronic-ignition Lycoming AE-IO-233 LSA engine. The all-U.S. built fully aerobatic birds will make weight to the LSA spec by virtue of fabric covering over a carbon-fiber airframe. The LS1 is spec'd at 650 pounds empty weight. Both models will be certified as S-LSA. Price: $125,000.
LSA's Leader Board And Movers/Shakers
Now for our market leaders: the top 20 LSA for 2012, as compiled by Jan Fridrich for www.bydanjohnson.com. These rankings reflect FAA registrations, not claimed sales, through the end of 2012. They don't tell the complete story, but do give us verifiable trends.
The top 20 list comprises 86.6% of all S-LSA sold in the U.S. since April 2005. In 2012, 259 aircraft were registered, with all but 44 chalked up by just 10 companies. Noteworthy: Phoenix Air, which registered 10 aircraft—the company is now rolling out a new Phoenix motorglider every 18 days—and Pipistrel, which registered 7 Virus SW (Short Wing) aircraft...and that was before the U.S. debut of the ALPHA Trainer.
I've also included companies like Pipistrel that haven't cracked the Top 20 as of yet but show promise with strong sales and growing reputation for top-tier build and performance quality.
Flight Design
www.flightdesignusa.com
Numero Uno Flight Design has led the pack since day one and now lists 351 registered aircraft from its CT line, for 14.2% of the entire market. The company had a strong year with 11 registrations. CTLSi (with the fuel-injected Rotax 912iS engine) are selling well, and the CTLS, MC and CTLS-Club models continue in the popular lineup. The company's four-seat C4 project has slowed down its planned U.S. certification schedule to take advantage of anticipated streamlining of the Part 23 process by FAA, so deliveries could slide into 2015. Prices: $156,500 (CTLSi); $143,800 (CTLS); $136,860 (CTLS-Club); $114,627 (MC).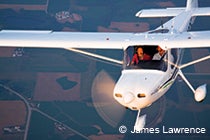 Cessna Skycatcher
Cessna Aircraft
www.cessna.com
Cessna registered 94 C-162 Skycatchers in 2012. The former S-LSA is now a Primary Aircraft, the first such in 20 years. The switch allows it to be sold in Europe once it meets certification standards and allows a higher gross weight here: The S-LSA version was hamstrung by low payload. Sport pilots can still fly it, but must stick with the limitations of the license (no night flying, 10,000 feet max altitude etc.). Price: $149,900.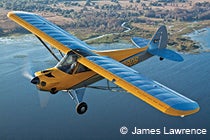 CubCrafters Carbon Cub
CubCrafters
www.cubcrafters.com
Cubcrafters notched another strong year, registering 48 aircraft (and reporting 52 sales) by year's end, to solidly hold third place and lifting it to second strongest performer for 2012. The immaculate Carbon Cub SS—with its proprietary CC340, 180 hp engine—and Sport Cub S2 continue strong in the 2013 market. Top- quality construction and finish along with pure "wow" takeoff performance from that 180 hp mill help explain its success. Price: $172,990 (Carbon Cub SS); $134,950 (Sport Cub S2).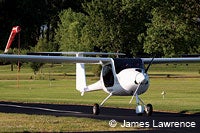 Pipistrel Virus
Pipistrel
www.pipistrel-usa.com
The company's S-LSA Alpha Trainer debuted a year ago and has sold well. The Slovenian company also markets several world-class, all-composite, super-efficient aircraft, including the Virus and Virus SW cruisers, Sinus motorglider and self-launching Taurus two-seat side-by-side glider (all-electric or gas powered).
Like Flight Design, Pipistrel has a four-seat GA airplane coming: Panthera, a super-sleek entry that's already maidened and will be offered with three power packages: traditional gas, hybrid gas/electric...and all electric!
Pipistrel has delivered more than 1,000 aircraft worldwide. All Virus and Sinus models can be had as 51% EAB (Amateur-Built Experimental) kits (400 hours est.) too. Prices: $90,900 (fully equipped Alpha Trainer w/ballistic chute); $97,450 (Sinus and Virus models).
Page 2 of 7