Tuesday, June 25, 2013
2013 LSA Buyer's Guide
Stronger sales, more new models and something for everybody: That's LSA!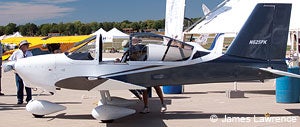 Vans Aircraft
Vans Aircraft
www.vansaircraft.com
Although it hasn't cracked the top 20 yet, it won't be long before the RV-12 kit flyaway success story (in E-LSA kit form) repeats as an S-LSA. After delivering thousands of EAB kits over the years, Vans came out with its first LSA. The first 12 Signature Edition versions sold like hotcakes...with 60 more buyers lined up! Price: $115,000.
Czech Sport Aircraft
www.ussportaircraft.com
Holding on to fourth place after a strong showing of 10 registrations, the company's popular, easy-flying SportCruiser numbers 192 flying in the U.S. Several U.S. dealers offer the low-winger with a variety of options and a newly announced reduced-cost flight training package to buyers. Base price: $119,000.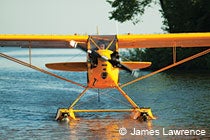 American Legend
American Legend
www.legend.aero
American Legend had a strong 2012 with 11 registrations and has launched an even stronger 2013, according to company President Darin Hart. The Super Legend and new Legend Smart Cub (with a Garmin G3X system) lead the fleet. Texas Star kit versions also offered. The Super Legend sports flaps, many carbon-fiber components and a 115 hp Lycoming IO-233-LSA multi-fuel engine. Continental O-200 (100 hp) and Jabiru 3300A (120 hp) versions are also offered. Price: $124,900 (open-cowl Legend Cub); $128,900 (closed-cowl Cub); $146,900 (Super Legend).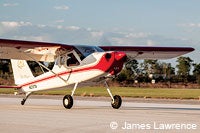 Tecnam P92
Tecnam Aircraft
www.tecnam.net
Tecnam registered six aircraft in 2012. The longtime Italian aircraft producer Tecnam (65 years strong) also has a plan to help pilots circumvent the cost of LSA ownership: a new five-year lease program for its P92 Echo Light that debuted late last year. Terms for the $74,000 S-LSA: $499/month, with a "Time Building" starting at $59/hour.
Tecnam's broad fleet of top-notch LSA includes the P92 TD taildragger, P92 SeaSky float plane, P92 Eaglet trainer, elegant P2008 and P2002 Sierra low-winger. Engine choices: Rotax 912 ULS, 912iS (Eaglet, Astore and P2008) and 914 Turbo (Astore and P92 TD). Base prices: $74,999 to $139,900.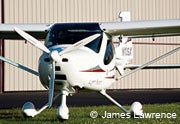 Remos NXT
Remos
www.remos.com
Remos of Germany continues with three models of its superbly crafted, smooth-flying GX line: the GX AVIATOR II, GXnES and GX eLite. A variety of standard features and options include Garmin aera 510 and GPSMAP696, Dynon SkyView EFIS, Dynon D100 and D120 EFIS and much more. Prices range from $120,000 to $145,000, with many options.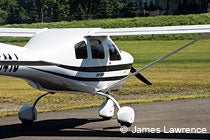 Jabiru J-230
Jabiru
www.usjabiru.com
Australian maker Jabiru continues to have a lock on 8th place with two S-LSA models that have logged well in excess of 500,000 hours since 1992. Jabiru registered five aircraft in 2012. The J230-SP (120 hp) and J170-SP (80 hp) get power from the company's own Jabiru powerplants. The J-230 has an 800 nm range. Base prices: $129,000 (J230-SP); $114,900 (J170-P).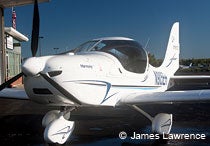 Evektor Harmony
Evektor Aircraft
www.evektor-aircraft.com
Evektor surprised everybody this year at Europe's AERO show with an electric-powered prototype, the EPOS. Even though strictly for showcase, 10 people offered to buy one on the spot! Who thinks the public isn't hungry for electric flight?
The Czech company has delivered fully certified (European EASA standard), general aviation-quality aircraft for years here and overseas. Its conventionally powered (Rotax), low-wing line has evolved to the flagship Harmony and includes the SportStar MAX, both with all-metal construction, long range economy cruise at 110 knots, superb construction and finish throughout, and a rainbow of available options. Base prices: $98,000 (MAX); $102,000 (Harmony).
Page 3 of 7