Tuesday, June 22, 2010
Best LSA
Bringing the fun back to flying with our picks for exciting light-sport aircraft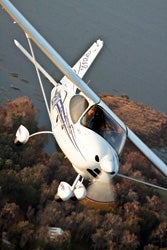 Tecnam

Nipping at Legend's heels, this decades-old Italian-based aircraft enterprise produces several top-notch, all-metal light- sport designs for Europe and the U.S. Latest is the P2008, a gorgeous, hybrid metal/composite high-winger that represents Tecnam's attempt to capture the luxury LSA market—and priced accordingly from $154,000 to $169,999. Its mainstay Sierra is accompanied by the Echo Classic, still moderately priced in the low-$100K range, the P-92 Eaglet trainer and the Bravo.
Contact:
www.tecnam.net
.

CubCrafters
A surprise success story so far this year is the boffo sales of the beautifully made Carbon Cub SS and Sport Cub S2, which landed CubCrafters in fourth place overall—and leading the pack for 2010. The Carbon Cub's CC340 engine, TBO'd at 2,400 hours, drives this story: It cranks out 180 hp—yes, it's LSA legal—and is a major draw for traditional GA pilot types. The high deck angle at takeoff is a kick! Initial climb rate: 2,100 fpm. Price: $163,280.
Contact:
www.cubcrafters.com
.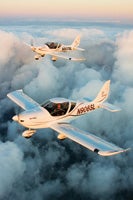 Evektor
One of a host of quality Czech Republic-made LSA, SportStar Max is the latest SportStar refinement. The company ranks eighth overall with 5.1% of total U.S. market share. A nimble handler and comfortable cruiser, the all-metal LSA (SL version available as an E-LSA 200-hour quick-build kit) climbs and cruises fast, is a joy to fly, and employs quality riveted/bonded construction and corrosion proofing throughout. Also available in full-IFR version for instrument-rated pilots at $155,000.
Contact:
www.evektor-aircraft.com
.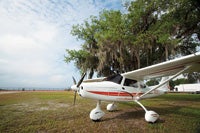 Sportair
The lively, sweet-handling, low-wing Sting S3 has a new version—the Sting S4, and a new sibling due for ASTM certification this year: the elegantly beautiful Sirius high-wing cruiser. Every Sting and Sirius comes with a Galaxy ballistic parachute system. The Sirius has performance to go with its good looks: 553 pounds of useful load, 1,100 fpm climb, 120-knot cruise and 34-gallon fuel tank for extended range. Price (Sirius with Dynon EFIS): $139,000.
Contact:
www.sting.aero
.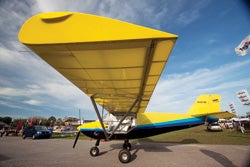 Rans
This top American producer of ultralights and LSA (13th overall) continues to impress with quality low-cost offerings (the delightful-handling S-6 ELS at $63,000) and an all-metal charmer (low-wing S-19LS at $123,000). Rans also offers the S-6LS Coyote and S-7LS Courier fabric-covered flivvers and a top-selling line of recumbent bicycles, too, if you're so inclined! Rans products are consistent wonders of construction ingenuity, classic aerodynamic integrity and plain fun flying.
Contact:
www.rans.com
.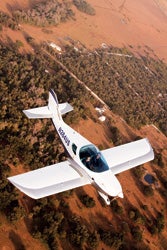 Piper
Arguably the biggest story of the year is Piper's acquisition of the CZAW SportCruiser, a big winner abroad and in the U.S. (sixth in sales since '04). Redubbed PiperSport, it debuted at Sebring in January. CEO Kevin J. Gould kept his January promise and delivered the first three airplanes at Sun 'n Fun in April. The PiperSport already ranks fourth in sales for 2010. Sleek and sexy, it fits Piper's GA line perfectly; you'll see them everywhere in time. Price: $119,000.
Contact:
www.newpiper.com
.
Jabiru
Jabiru USA has consistently placed in the top 10 since '04 with its J-Series imports: the J-250, J-230 and J-170. Stable, solid, refined and efficient, there are many qualities to praise with these rugged composites, not the least of which is an unusually roomy baggage compartment and the highly respected Jabiru engines (two sizes: 2200cc and 3300cc). Well-priced for an import at $96,900 to $111,900 base prices. Kits available, too.
Contact:
www.usjabiru.com
.
Page 2 of 5