Tuesday, June 22, 2010
Best LSA
Bringing the fun back to flying with our picks for exciting light-sport aircraft
Skykits
Tied for seventh in 2010, Skykits is tapping into the "Lower prices please!" zeitgeist with three Italian-built, ASTM-certified performers priced from $74,000 to $85,000: Savanna VG (for vortex generators), Savannah Rampage VGW (for wide-body) and Rampage, a pretty, semi-monocoque all-metal bird with—get this—electric leading-edge slats and double-slatted Fowler flaps! The flaps and slats give a 34 mph stall speed...and takeoff in under 147 feet! The Savannahs have float rigs and come in kit form, too.
Contact:
www.skykits.com
.
Bar D Aviation
The graceful Allegro (11th since 2004) began life as a Czech-produced bird. The third-ever ASTM-certified LSA, it's now built exclusively in Oregon. Includes Kevlar-reinforced composite fuselage; aluminum wings, tail and empennage; T-tail; 17 gallons fuel; 80 hp or 100 hp Rotax engines. Performance: 120 knots max, 35-knot stall, 1,000 fpm climb, 12:1 glide.
Contact:
www.b-bar-daviation.com
.
Indus
The Thorpedo and Sky Skooter all-metal low-wingers are both based on famed kit designer John Thorp's celebrated designs. The all-American company holds 14th position in registrations since 2004. Sky Skooter was FAA type-certificated in 1944! Corrugated aluminum wings increase strength while dropping weight: useful load (645 pounds) is greater than the 625 pounds empty weight! Thorpedo has a big six-cylinder, 120 hp Jabiru 3300 engine for short takeoffs, 1,020 fpm climbs and a respectable top level speed of 115 knots. Price (Thorpedo): $85,995.
Contact:
www.indusav.com
.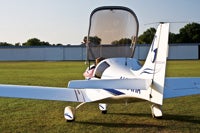 Gobosh
A perfect example of an unsung company that offers two lovely, capable, lively S-LSA and deserves more awareness. The rakish composite 800XP and the super-handling all-metal 700S and 700X models are low-wing designs that are delightful to fly. They're built to certificated aircraft standards in the Czech Republic and Poland, respectively. Gobosh jumped out early on and remains in 15th place overall. Evidence of its quality is the Best Commercial LSA award for the 700S at Sun 'n Fun 2010. Both models come with several sophisticated EFIS instrumentation packages. Price: $124,500 (700S).
Contact:
www.gobosh.aero
.
FPNA
Another company well known in the southeast is worthy of broader national attention for its fleet (an even dozen LSA, GA and ultralight models!) of fun flyers that take to land, sea...or both. Valor A-22 and its Cape Town float version are the S-LSA aircraft. They sport roomy (52-inch cabin), all-metal, fabric-covered fun flyers that cruise at 90 knots and start at $79,999. The company is tied for eighth in registrations for 2010, and operates several flight schools in Florida.
Contact:
www.fpna.com
.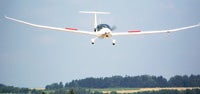 Phoenix Air
Last year, the spectacular S-LSA Lambada motorglider fell on hard times and is, at least temporarily, out of production. Right on its heels comes the Phoenix, with tantalizingly few details other than this from Jim Lee, champion soaring pilot and its U.S. importer: "The Phoenix will take the U.S. by storm!" Jim's not given to hyperbole, so consider that a noteworthy rave. Produced in the Czech Republic, the Phoenix is an all-carbon-fiber composite, two-seat, 15 meter-span aircraft to be certified S-LSA. Sleeker and cleaner than its predecessor, it's spec'd at 35:1 glide ratio, 32-knot stall, 115-knot cruise speed and under 140 fpm sink rate. Wow! Power is a Rotax 912ULS rated at 100 hp.
Contact:
www.phoenixairusa.com
.
Page 4 of 5